July 4, 2023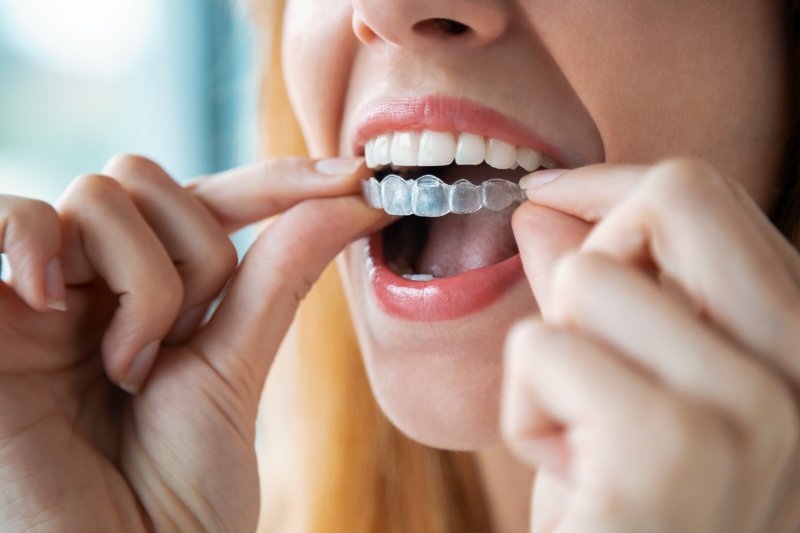 One of the nice things about Invisalign treatment, and one of the reasons adults tend to prefer it to traditional braces, is that it's a much smaller disruption to your overall life. Invisalign aligners don't typically involve dietary changes, and are so sleek that most people won't have any idea that something is different about your smile.
That said, there are some changes you'll need to make if you want to start Invisalign treatment. Here are a few things you can start getting used to if you want to hit the ground running for your Invisalign treatment.
1. Brush After Every Meal
One of the biggest adjustments that people will have to make in order to accommodate their Invisalign aligners is the necessity of cleaning their teeth after every meal. As you may know, it's strongly recommended that you take off your Invisalign aligners before meals. However, that doesn't do you much good if your food is still on your teeth after you're finished eating, so you also need to brush before putting your trays back on.
You can start this practice before even getting your Invisalign aligners, making it a point to brush after every single meal.
2. Start Snacking Less
As you can imagine, taking your aligners off and brushing your teeth can take a little bit of time. Considering that you're going to want to wear your aligner as much as possible, you should also minimize the amount of time it takes to eat.
While you should have no problem eating three meals a day, taking your aligner off for an extended period of time for snacking usually isn't recommended. For that reason, you may want to get used to eating only meals and avoiding snacks.
3. Buy Necessary Accessories
Your dentist is likely going to give you everything that is strictly necessary to take care of your aligners, including the trays themselves and some cleaning crystals. However, there are other accessories that may make your life much easier while wearing aligners.
For one, some people like to use aligner hooks to make the task of taking their aligner off easier. You might also want to invest in a carrying case to hold your aligner while eating, ensuring that you don't lose it. By preparing beforehand, you'll be able to hit the ground running when the time comes.
About Our Practice
At Scotch Plains Fanwood Dental Care, we're proud to say that we do things a little bit differently than other dental practices. Instead of just cramming patients into our waiting room and rushing them through treatment, we take a people-centered approach to dental care, ensuring that everyone who visits our office leaves feeling healthy, happy, and fulfilled.
If you have any questions about Invisalign treatment, we can be reached at our website or by phone at (908) 322-3222.
Comments Off

on How to Be Ready For Your Invisalign Treatment
No Comments
No comments yet.
RSS feed for comments on this post.
Sorry, the comment form is closed at this time.