Preventive Dentistry – Fanwood, NJ
Keep Your Smile Looking Great
Routine preventive care is one of the most important factors when it comes to enjoying a problem-free smile year after year, and that's true whether someone is three or 93! Coming to see our dental team regularly enables us to identify and treat any problems as early as possible, which will save you and your loved ones from having to get more extensive (and expensive!) dental services over time. With our help, you and your entire household will stay healthy and cavity-free. To schedule your next appointment, give us a call today.
Why Choose Scotch Plains Fanwood Dental Care for Preventive Dentistry?
Ready to Treat the Entire Family Under 1 Roof
Patient Comfort is Our Top Priority
Better Technology = Better Care
Dental Checkups & Teeth Cleanings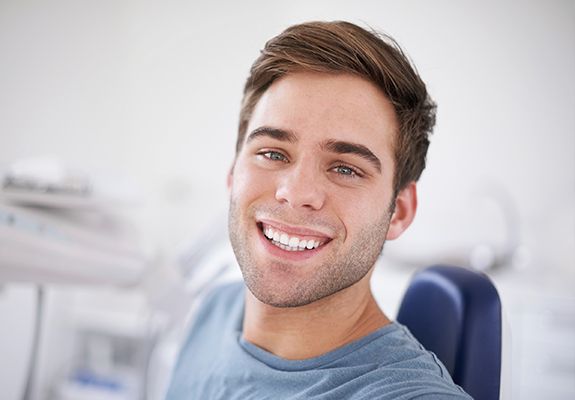 While brushing and flossing your teeth every day is essential, getting a professional cleaning from a hygienist at least twice a year is also important because they're able to remove harmful plaque from those areas of your mouth that your tools at home simply can't reach. You'll also receive a thorough exam from our dentists at these appointments that will not only look at your teeth, but your gums and jaw alignment as well to make sure everything is in good shape. If there is an issue, we can fix it right away.
Fluoride Treatments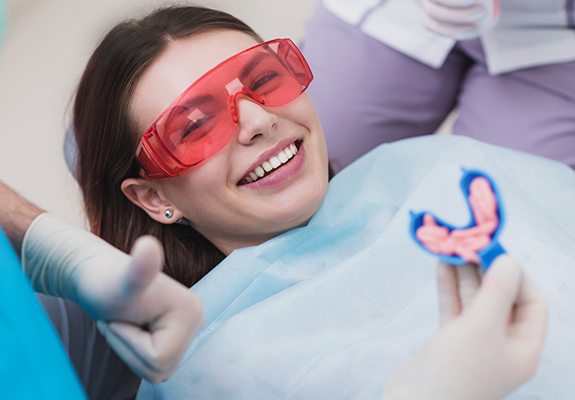 You're never too far away from fluoride, as you'll find it in most toothpaste and tap water. That's because this helpful mineral has been shown to dramatically lower a person's risk for tooth decay with regular exposure. You'll also find it in our dental office, where we can coat a patient's teeth with a fluoride gel to give them an extra boost of cavity protection. This treatment only takes a minute, but it's one of the best ways to keep a patient's smile healthy between appointments.
Nightguards for Bruxism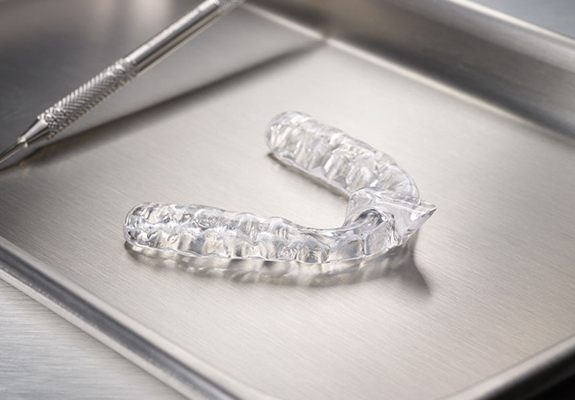 Do your mornings typically involve a sore jaw or headache? Do your teeth look worn down and dull? If so, these signs all point to unconscious teeth grinding, otherwise known as bruxism. Many patients only grind their teeth at night, making this a tricky habit to break! Fortunately, we can help patients keep their smiles in one piece by having them wear a nightguard to bed. This is a small oral appliance that fits over the teeth and prevents them from coming together and doing damage.
Oral Cancer Screening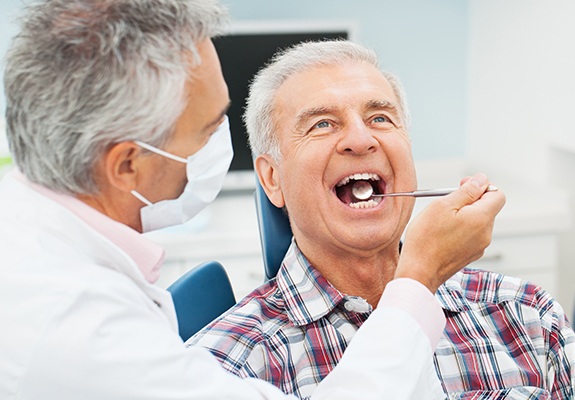 In addition to cavities and gum disease, our team will also be on the lookout for the early signs of oral cancer at your regular appointments. Getting a screening at least once a year is the best way to detect the disease before it becomes advanced and difficult to treat. Also, if you discover any signs of oral cancer between appointments, including persistent sores or new growths in your mouth, you can always give us a call to have a screening performed right away.
Gum Disease Treatment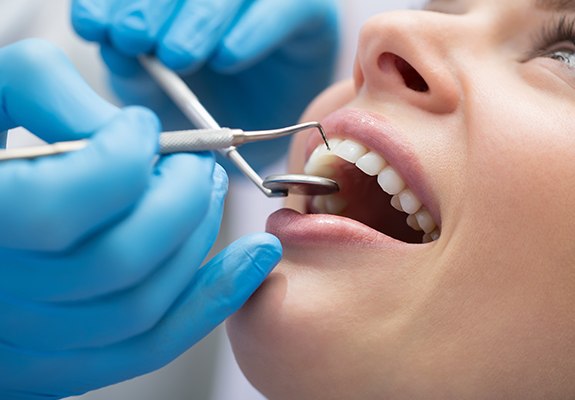 While cavities certainly get a lot of attention in dentistry, gum disease is actually a much more common problem, and it's also the leading cause of tooth loss around the world! If you find yourself regularly dealing with bleeding gums and bad breath that doesn't go away even after you brush, then gum disease might be the problem. Thankfully, our team is ready to help using a combination of deep cleanings, topical antibiotics, and noninvasive surgery that can restore the health and appearance of your gums in no time.