Wisdom Teeth Extractions - Fanwood, NJ
Trusted Solutions For Problem Teeth
The wisdom teeth are usually the very last ones to come in, and when they do, they usually only cause problems. Most people simply don't have enough real estate in their mouth to fit these extra molars, leading them to often become stuck, or impacted. This can cause pain towards the back of the jaw, put pressure on the nearby teeth, and even create a trap for food particles and plaque that make cavities much more likely to develop. Fortunately for local families, our dentists are able to provide safe and effective wisdom tooth extractions right here at Scotch Plains Fanwood Dental Care, enabling patients to get what they need without having to visit an outside specialist.
Why Choose Scotch Plains Fanwood Dental Care for Wisdom Teeth Extractions?
Multiple Types of Sedation Available
Patient Comfort Always Comes First
Better Technology = Better Care
What to Expect During a Wisdom Tooth Extraction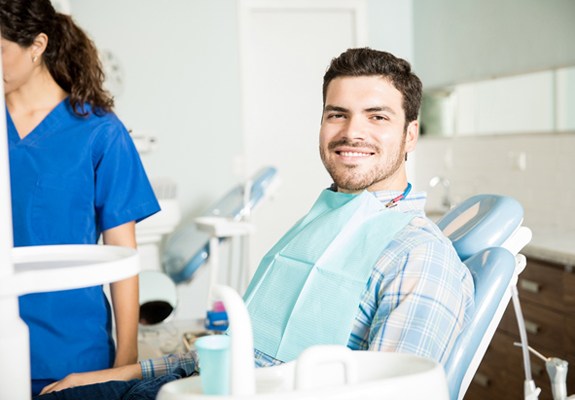 Our normal approach is to keep an eye on the wisdom teeth during a patient's routine checkups so we can hopefully remove them before they cause any symptoms. When it's time for them to come out, our dentists will start by thoroughly numbing the mouth with a local anesthetic. Once a patient can't feel anything, they'll remove any gum or bone tissue that is still housing the tooth before extracting the tooth itself. They will then close the treatment site with self-dissolving stitches. A little swelling and bleeding are common after this procedure, but most patients are able to resume their normal diet and routine within a week.