Zoom!® Teeth Whitening – Fanwood, NJ
Make Your Smile Look Its Brightest
Who doesn't wish they could have a dazzling white smile like the ones seen on TV or in magazines? Unfortunately, coffee stains and discoloration can leave your teeth looking duller than they used to. Scotch Plains Fanwood Dental Care offers Zoom! Teeth Whitening for patients who want to make some quick improvements to their pearly whites. With just one treatment, we can have your teeth looking six to eight shades brighter! Contact our office today to ask about whitening and other cosmetic treatments.
Why Choose Scotch Plains Fanwood Dental Care for Zoom! Teeth Whitening?
Beautiful and Natural-Looking Results
Dramatic Results in About an Hour
Dentists Who Put Your Comfort First
In-Office Zoom! Teeth Whitening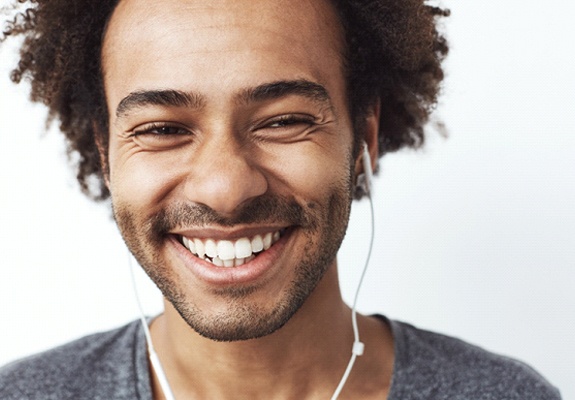 We'll perform a thorough examination of your teeth and gums to make sure they're healthy before deciding whether Zoom! Teeth Whitening is right for you. The whitening procedure itself takes about an hour (although we might need to clean your teeth first). The lips and gums are covered to leave only the teeth exposed, and the Zoom whitening gel is applied to the enamel before being activated by a special light. The gel contains hydrogen peroxide that, when activated, penetrates your teeth and breaks up the particles causing stains and discoloration.
The gel will be applied for about three separate sessions that last about 15 minutes each. You can relax and listen to music during each session; we'll keep an eye on your teeth and make sure the procedure is going as planned. Once the procedure's complete, the dramatic difference in your grin will be quite noticeable!
Benefits of Professional Teeth Whitening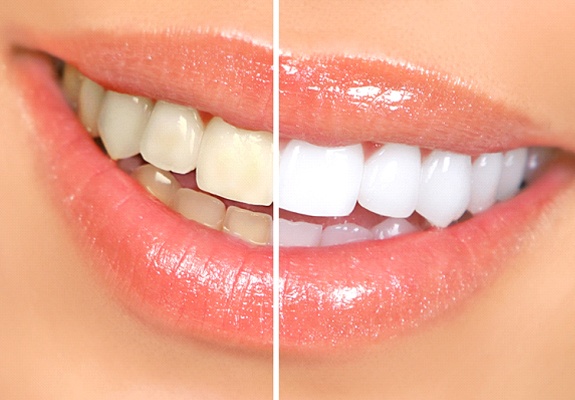 Stronger Solution: Zoom! whitening uses a gel that's stronger than anything you can get at the store, which means it can improve many kinds of discoloration.
Faster and More Reliable: Unlike conventional whitening products, an in-office professional whitening procedure takes about an hour and is predictably reliable.
Customized Treatment: We can adjust your treatment so that you receive the exact amount of whiteness you're looking for in the areas that need it most.
Comfortable and Safe: You'll have a professional with you every step of the way to make sure that your gums and other parts of your mouth aren't damaged by the whitening procedure (which is a common problem with some over-the-counter whitening products).
A Healthier Smile: Whitening doesn't just help your teeth look their brightest; removing stains also strengthens them and makes them healthier.
How to Maintain Your New Smile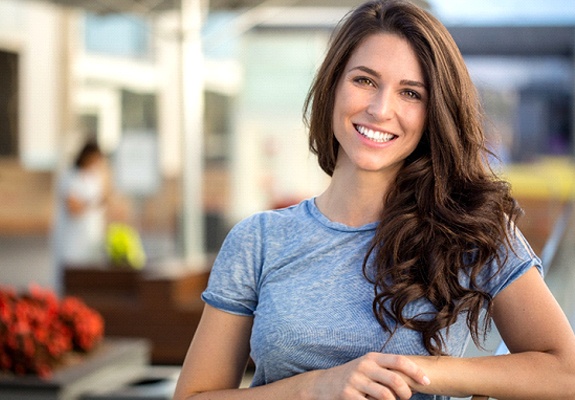 After your appointment, we'll give you a Zoom touch-up kit with custom-fitted trays that you can use at home; we'll also tell you how to use it and when. In the meantime, if you want your new smile to stay dazzling, you should start avoiding (or at least cut down on) certain foods and drinks (coffee, cola, tomato sauce, blueberries and so on) that can stain your teeth. It's also best to stop using tobacco products altogether.
Good oral hygiene (brushing and flossing regularly) will go a long way towards extending the effects of your whitening treatment. Naturally, regular cleanings and touch-ups from Scotch Plains Fanwood Dental Care are essential as well!
Understanding the Cost of Teeth Whitening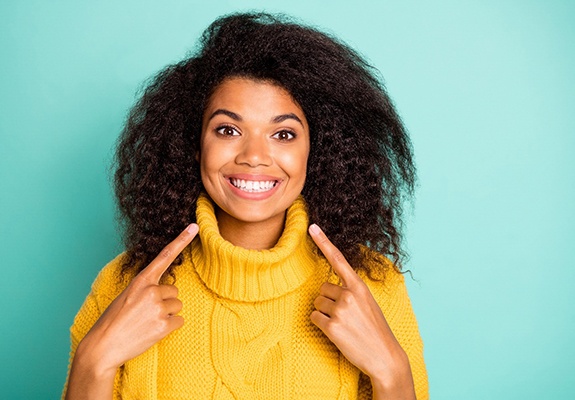 The cost of teeth whitening in Fanwood will vary depending on the severity of the stains. You'll be expected to schedule a consultation with our dental team to discuss your candidacy as well as your desired goals. Once we have a better idea of what it will take to achieve a whiter, brighter smile, we can establish a formalized estimate to help you better understand the cost of your treatment.
Factors that Affect the Cost of Teeth Whitening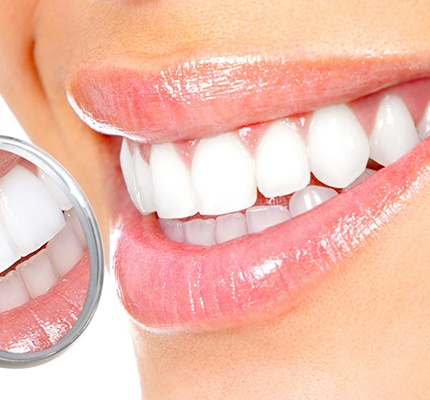 Teeth whitening requires contemplating various factors before a designated price can be established. The severity of your tooth discoloration, the cause of the stains, the location of the stains, and if dental decay or cavities are present and require preliminary treatment are just a few of the things we will take into consideration.
Types of Teeth Whitening: What Do They Cost?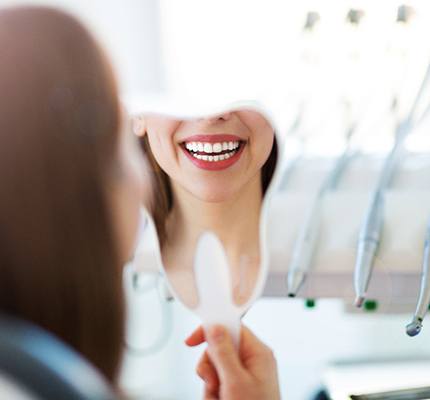 At Scotch Plains Fanwood Dental Care, we are pleased to offer in-office Zoom! Teeth Whitening. However, we also provide custom Zoom! trays that are sent home to be used for touch-ups. Providing our patients with safe and effective whitening products makes it possible for us to ensure optimal results every time.
To get a better idea of how much the different types of whitening cost, though, let's take a look at a quick breakdown, so you can make the right choice for your smile's aesthetics:
Typically, in-office teeth whitening in Fanwood can cost between $400-$500. On rare occasions, it is possible for certain whitening treatments to be as high as $1,000 or more.
If take-home whitening is the preferred method, custom-fit trays typically cost a few hundred dollars.
With over-the-counter whitening trays, you cannot expect a treatment that is customized to your smile, but you can expect to spend much less (somewhere around $100 or less).
The most "affordable" method is to purchase a whitening kit from your local drug store, which runs anywhere from $20-$40 per box.
Fast Teeth Whitening VS Inexpensive Teeth Whitening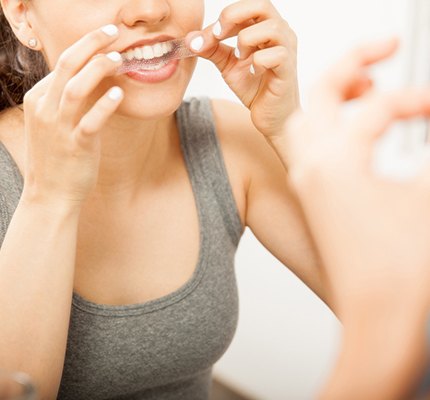 It can be tempting to allow the cost of treatment to sway your decision; however, if you stop and consider the benefits of professional teeth whitening as opposed to those bought over the counter, you'll discover the latter will actually cost more in the long run.
Desired results are unlikely with a drug-store kit. Because of the lower-grade bleaching gel, it takes longer to achieve the smile you desire, and it can cause intense tooth sensitivity. The reason is that they only target surface stains, not those that exist deep within the layers of your teeth.
It may be difficult to justify the cost associated with professional teeth whitening at first, but the results you will achieve will be worth the time and money. Not to mention, your treatment will be overseen by a qualified expert who will ensure you walk away with a healthier, more confident smile.
Options for Making Teeth Whitening Affordable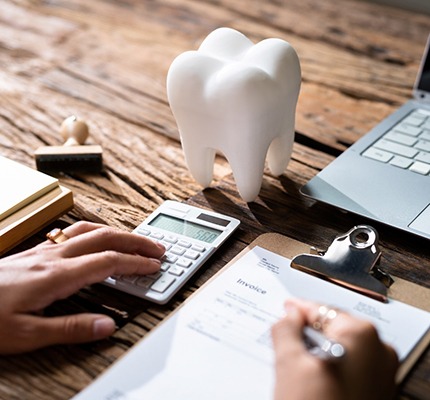 It is unlikely that your dental insurance plan will cover any of your teeth whitening treatments. The reason is that it is viewed as an "elective" treatment and not "medically necessary." As a result, you'll be expected to find another way to pay for treatment. Fortunately, at Scotch Plains Fanwood Dental Care, we offer an in-house dental plan if you are uninsured!
For just one flat fee, you will not only receive access to basic dental care for the full year, but you'll also receive valuable discounts on other available services!
Teeth Whitening FAQs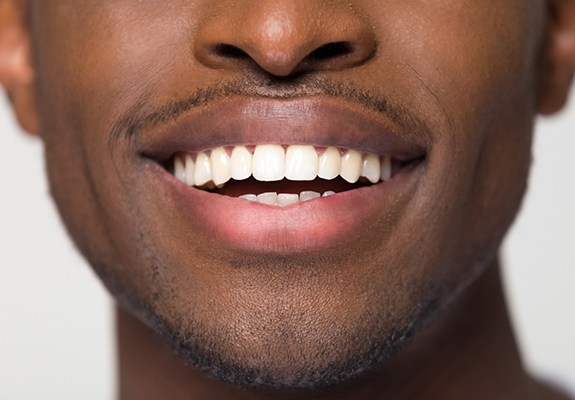 Are you not sure whether teeth whitening is right for you? One of our talented dentists will be happy to answer any questions you might have about the process and give you any information that you feel you need before you commit to the treatment. Below are some of the most commonly asked teeth whitening questions to help get you started; call our office to schedule a consultation if there's anything else you want to know or if you're ready to take the first steps for improving your smile!
Does Teeth Whitening Hurt?
Many patients choose not to pursue teeth whitening or other cosmetic treatments because they are worried about discomfort. In particular, tooth sensitivity is known to be a common side effect of teeth whitening. However, we can personalize your treatment to help reduce your risk of experiencing this sensation. You can also protect your teeth after the procedure by spacing out in-office whitening treatments, avoiding hot beverages or cold foods as much as possible, and using a desensitizing toothpaste if needed. If your teeth are particularly susceptible to sensitivity, let us know during your consultation so that we can take the right steps to ensure your comfort.
How Can I Make My Teeth Whitening Results Last?
To make the results of teeth whitening last as long as possible, you need to take exceptionally good care of your teeth. This naturally means maintaining a rigorous oral hygiene routine that involves regular brushing and flossing as well as the use of mouthwash; you should also continue visiting Scotch Plains Fanwood Dental Care for preventive checkups. You should also be mindful of what you put in your mouth. Dark-colored beverages are known to darken teeth and should ideally be avoided as much as possible. If you do indulge in such a drink, use a straw so that the liquid doesn't make as much contact with the teeth.
How is Professional Whitening Different from Store-Bought Whitening?
Store-bough whitening products are generally only able to remove stains and discoloration from the surface of the enamel; intrinsic stains that are beneath the enamel generally require a professional touch. Also, store-bought solutions tend to be one-size-fits-all while a professional treatment can be personalized based on your needs. Most importantly, however, is the issue of oversight. With store-bought products, you are taking the health and safety of your smile into your own hands; professional whitening treatments are preceded with a thorough dental exam so that we can take existing restorations and the current state of your mouth into account to ensure a safe, effective, treatment.
Is Teeth Whitening Covered by Dental Insurance?
Teeth whitening isn't considered a medically necessary treatment, so most dental insurance plans won't provide any coverage for it. However, every plan is different, and some do cover certain cosmetic services, so you may want to at least double check your plan. If there's anything you don't understand about your coverage, our dental team can help. We can also talk to you about other options for making whitening more affordable.