Zoom!® Teeth Whitening – Fanwood, NJ
Make Your Smile Look Its Brightest
Who doesn't wish they could have a dazzling white smile like the ones seen on TV or in magazines? Unfortunately, coffee stains and discoloration can leave your teeth looking duller than they used to. Scotch Plains Fanwood Dental Care offers Zoom! Teeth Whitening for patients who want to make some quick improvements to their pearly whites. With just one treatment, we can have your teeth looking six to eight shades brighter! Contact our office today to ask about whitening and other cosmetic treatments.
Why Choose Scotch Plains Fanwood Dental Care for Zoom! Teeth Whitening?
Beautiful and Natural-Looking Results
Dramatic Results in About an Hour
Dentists Who Put Your Comfort First
In-Office Zoom! Teeth Whitening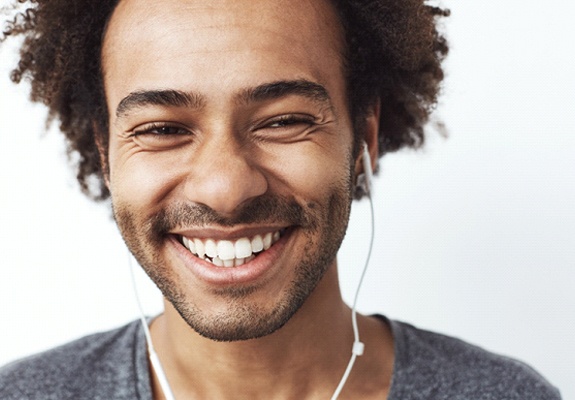 We'll perform a thorough examination of your teeth and gums to make sure they're healthy before deciding whether Zoom! Teeth Whitening is right for you. The whitening procedure itself takes about an hour (although we might need to clean your teeth first). The lips and gums are covered to leave only the teeth exposed, and the Zoom whitening gel is applied to the enamel before being activated by a special light. The gel contains hydrogen peroxide that, when activated, penetrates your teeth and breaks up the particles causing stains and discoloration.
The gel will be applied for about three separate sessions that last about 15 minutes each. You can relax and listen to music during each session; we'll keep an eye on your teeth and make sure the procedure is going as planned. Once the procedure's complete, the dramatic difference in your grin will be quite noticeable!
Benefits of Professional Teeth Whitening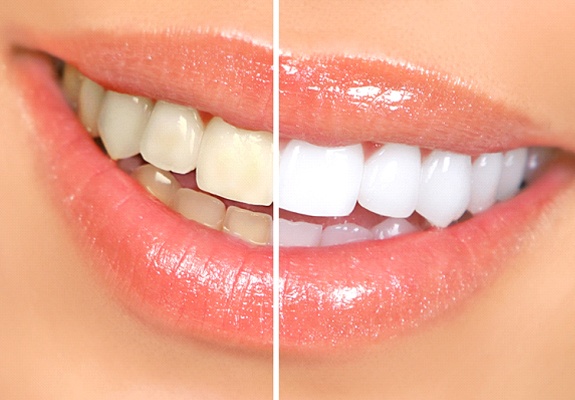 Stronger Solution: Zoom! whitening uses a gel that's stronger than anything you can get at the store, which means it can improve many kinds of discoloration.
Faster and More Reliable: Unlike conventional whitening products, an in-office professional whitening procedure takes about an hour and is predictably reliable.
Customized Treatment: We can adjust your treatment so that you receive the exact amount of whiteness you're looking for in the areas that need it most.
Comfortable and Safe: You'll have a professional with you every step of the way to make sure that your gums and other parts of your mouth aren't damaged by the whitening procedure (which is a common problem with some over-the-counter whitening products).
A Healthier Smile: Whitening doesn't just help your teeth look their brightest; removing stains also strengthens them and makes them healthier.
How to Maintain Your New Smile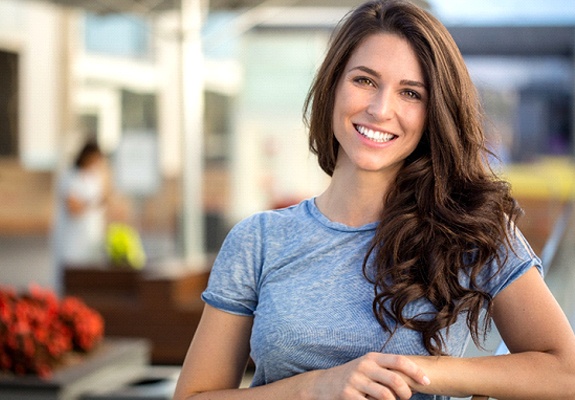 After your appointment, we'll give you a Zoom touch-up kit with custom-fitted trays that you can use at home; we'll also tell you how to use it and when. In the meantime, if you want your new smile to stay dazzling, you should start avoiding (or at least cut down on) certain foods and drinks (coffee, cola, tomato sauce, blueberries and so on) that can stain your teeth. It's also best to stop using tobacco products altogether.
Good oral hygiene (brushing and flossing regularly) will go a long way towards extending the effects of your whitening treatment. Naturally, regular cleanings and touch-ups from Scotch Plains Fanwood Dental Care are essential as well!