Dental Implants – Fanwood, NJ
Tooth Replacement for the 21st Century
Whenever a patient comes to our dental office hoping to replace their missing teeth, our dentist's first recommendation is always dental implants. Why? Because they simply offer the best solution every way you can imagine. They look natural, are unbelievably strong, and can easily last for decades with minimal maintenance. They are truly the gold standard when it comes to tooth replacement, and now you can get them right at home at Scotch Plains Fanwood Dental Care.
Why Choose Scotch Plains Fanwood Dental Care for Dental Implants?
All-Inclusive Care: Placement & Restoration Under 1 Roof
Sedation Dentistry Guarantees a Comfortable Experience
Able to Replace Any Number of Teeth for a Lifetime
Benefits of Dental Implants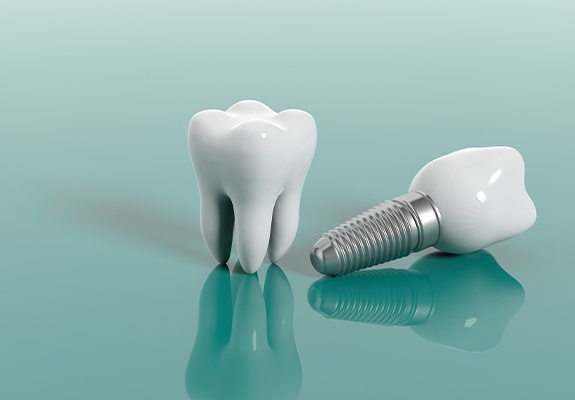 Root to Crown: With a dental implant, a small titanium post is placed into the jawbone to create a prosthetic tooth root. This provides a stable foundation for a crown, bridge, or denture, meaning a patient never has to worry about their new teeth shifting or breaking unexpectedly.
Lifetime Solution: With standard oral hygiene, a dental implant can easily last for about 30 years or more.
High Success Rate: Dental implants are successful for 95-98% of patients.
Enhanced Esthetics: Because dental implants are always topped with custom-made restorations and don't require any additional attachments to stay in place, they have a natural appearance that other restorations simply can't match.
No Damage to Other Teeth: Unlike with traditional bridges and dentures, remaining healthy teeth don't have to be altered at all when implants are placed, leaving the rest of the smile untouched.
Indications for Dental Implants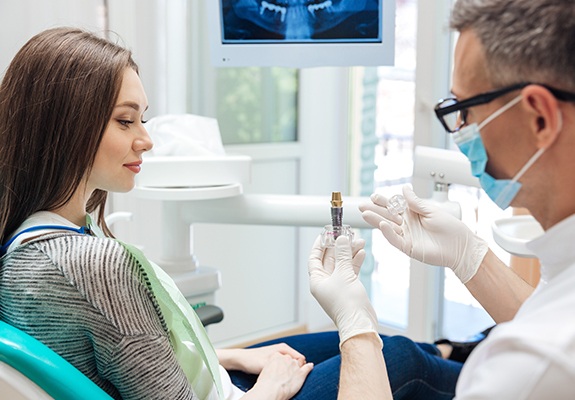 Thanks to their versatility, dental implants can be used to help patients missing any number of teeth. After confirming that a patient has good dental health and enough strong jawbone to support the new roots, our dentists will help them choose from one of the following restorative options:
Missing Single Tooth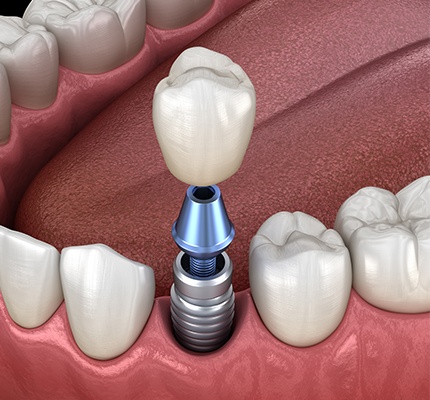 A dental implant root can be used to support a single crown that is placed between two healthy teeth without them needing to be adjusted at all. Whether it's a front tooth or one in the back, an implant can still provide a reliable solution.
Missing Multiple Teeth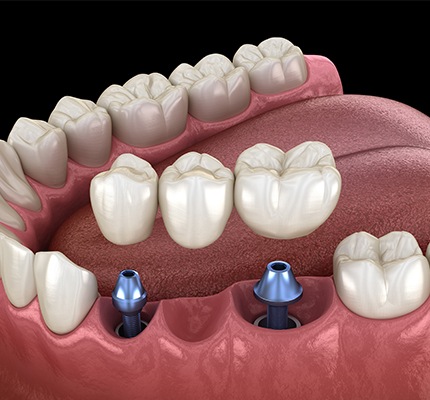 Bridges and dentures can be secured within the mouth using just a small number of implant roots. Compared to traditional removable prosthetics, implant-retained ones not only have a stronger hold, but they can be trusted to last much longer as well.
Missing All Teeth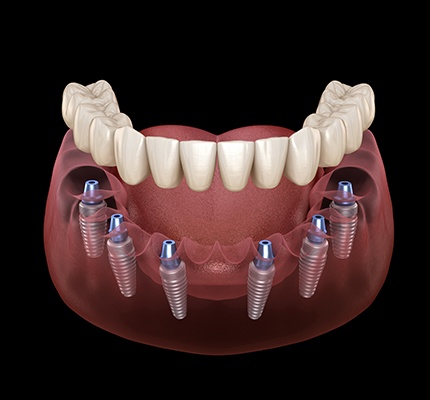 All it takes is just four to six dental implants to anchor a full denture that restores an entire row of teeth at the same time. Implant dentures are smaller and leave more room in the mouth compared to regular ones, creating a more comfortable fit, and they also bring back much more of a patient's bite strength, enabling them to enjoy a wider variety of foods.
How Dental Implants Work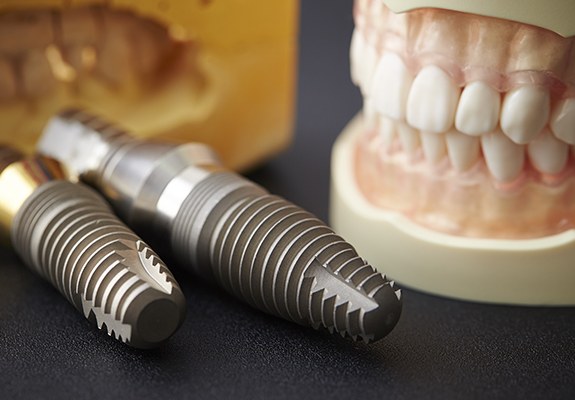 The dental implant procedure is usually carried out over the course of two basic phases: placement and restoration. First, the new roots are surgically positioned within the jawbone, and after a healing period, the new teeth are attached to them. Unlike other dental offices in the area, we are able to complete both phases here at SPF Dental Care. This one-stop approach is not only much more convenient for patients, but it also ensures that they get to work with the same dentist and team that they trust the entire time, making for a smoother and less stressful experience overall.
Understanding the Cost of Dental Implants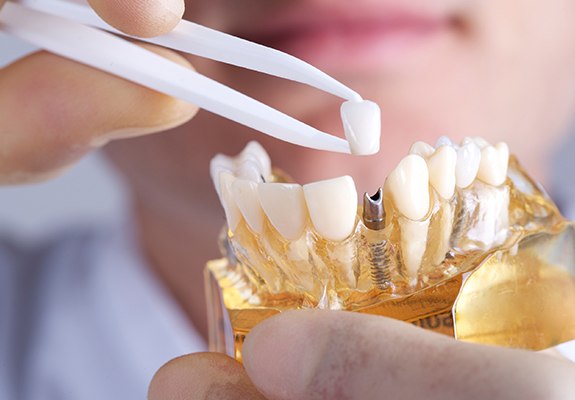 Every dental implant procedure is custom-designed by our dental team based on the unique needs of a patient, and because of this, the cost of the treatment can vary quite a bit from person to person. Everything from the number of implants needed to the type of restoration used can affect the final price. While dental implants do tend to cost more upfront compared to regular bridges and dentures, they are an investment that can be expected to last for decades. Compared to the typical five to seven year lifespan of traditional replacements, implants can often endure for 30 years or more, which actually helps patients save money over time.
Learn More About the Cost of Dental Implants
Advanced Dental Implant Procedures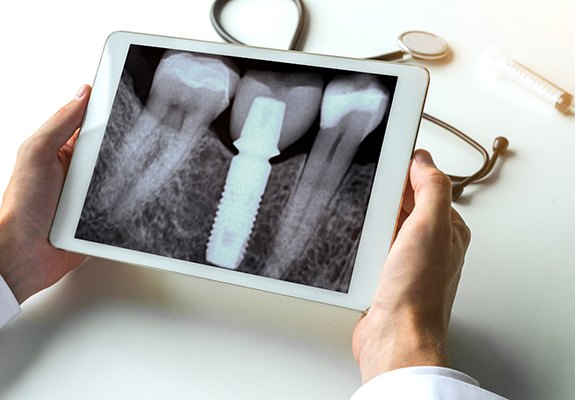 The roots of your teeth stimulate blood flow in your jawbone, which helps it retain its density. When a tooth goes missing, the jawbone will naturally start to deteriorate. If you jaw isn't dense enough, your dental implants may not be able to properly fuse with the bone tissue. Fortunately, we can help reverse the damage in these situations with bone grafting, which encourages the jaw to start producing bone tissue again. We can also use a treatment called a sinus lift if your sinuses are too close to where your implants need to be placed.
Learn More About Advanced Dental Implant Procedures
Dental Implant FAQs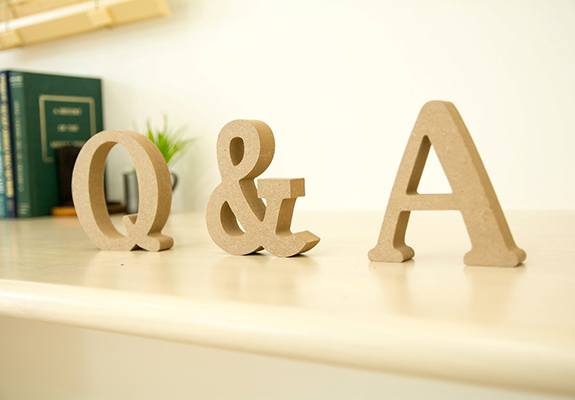 Because dental implants in Fanwood are the only tooth replacement that recreates the entire structure of a lost tooth, they come with benefits that bridges and dentures alone simply cannot offer. However, this treatment is more extensive than those options, so it's only natural to have a few questions. To make the process a little easier for you, we've answered some frequently asked questions about dental implants below.
Does Dental Implant Surgery Hurt?
It may sound intimidating to hear that you must have surgery in order to get dental implants, but there's no need to worry about it. With the help of potent local anesthetic, as well as multiple sedation options, most patients are happy to report that they felt no pain at all during the surgery.
However, it's common to experience some discomfort, swelling, and even bleeding for a few days afterward. We'll prescribe pain medication to alleviate the soreness while your mouth heals. Ice packs and plenty of rest should be enough to manage the rest of your symptoms.
How Long Does the Dental Implant Process Take?
The reason behind dental implants' remarkable success rate is a process called osseointegration. Once the implant posts are inserted into your jaw, the bone actually grows around them until they are basically a part of your own body. Osseointegration generally takes between four and six months. If you need a bone graft to strengthen your jawbone first, you may have to wait an additional six months or so while you heal.
Will My Insurance Cover the Cost of Dental Implants?
Every dental insurance plan is different, so there's no way to know for sure without looking through your individual policy. With that being said, many insurance companies consider dental implants to be purely cosmetic. As a result, they might not pay for the implants themselves. They may, however, help mitigate the cost of other portions of the treatment, such as your consultation or restoration.
Our practice welcomes all dental insurance, and we'll gladly examine your plan to find out if you qualify for any coverage.
How Do I Take Care of My Dental Implants?
Believe it or not, dental implant maintenance is surprisingly easy. It isn't that different from caring for your natural teeth. Brushing and flossing daily can go a long way in preventing plaque buildup that could damage the implants. Flossing can be a bit tricky at first; we can recommend certain products, such as water flossers, that can be effective if you have trouble flossing around your restoration.
You'll also need to visit your implant dentist in Fanwood for a checkup and cleaning at least twice a year, even if you've lost all of your natural teeth. We can make sure your implants are still in great shape and address any problems we find early on.