Tooth-Colored Fillings – Fanwood, NJ
Fixing Your Tooth and Restoring Its Appearance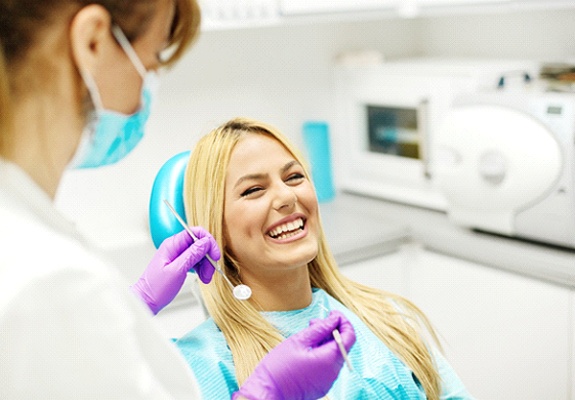 Tooth enamel is not like your bones; it doesn't fix itself if it's been damaged. That's why if you have a cavity, you might need to have it repaired with a filling. In the past, this meant getting a restoration made of metal, but nowadays Scotch Plains Fanwood Dental Care has a way to bring your tooth back to full strength while also restoring its natural appearance. When you contact our practice to schedule your appointment, be sure to ask about tooth-colored fillings in Fanwood!
Why Choose Scotch Plains Fanwood Dental Care for Tooth-Colored Fillings?
Natural-Looking Material
Durable Restorations
Restores Tooth's Strength and Appearance
What are Tooth-Colored Fillings?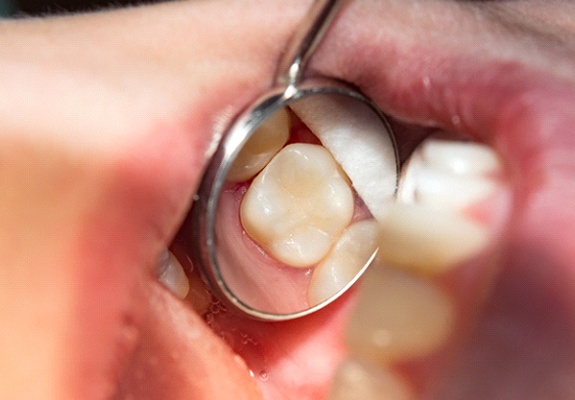 "Tooth-colored fillings" are another way to describe fillings made from a resin composite (also known as white fillings). The resin is made of a ceramic and plastic compound. It mimics the appearance of natural teeth and can be shaded to match your mouth specifically. They're usually used for teeth near the front of the mouth that are more visible. They're the cosmetically pleasing alternative to metal amalgam fillings, which are usually a mixture of mercury, silver, tin and copper that tends to stand out. Tooth-colored fillings are durable and are able to withstand chewing pressures quite well.
The Procedure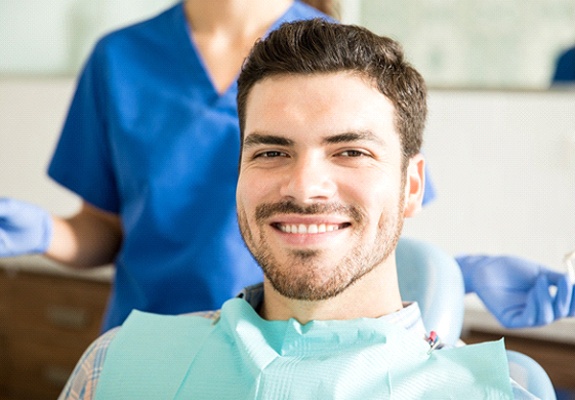 After using an anesthetic to numb the area around the tooth in question, we'll remove the decayed area. Before the filling can be placed, we'll need to get rid of any bacteria and debris left in the cavity with an acid gel. After that, we can fill the empty space with the composite resin, which will bond with the surface of the tooth. We'll then use a special bonding light to harden the filling. The final step is to clean and polish the repaired tooth. Once that's done, you'll be ready to face the world again with your newly fixed grin.
Advantages of Tooth-Colored Fillings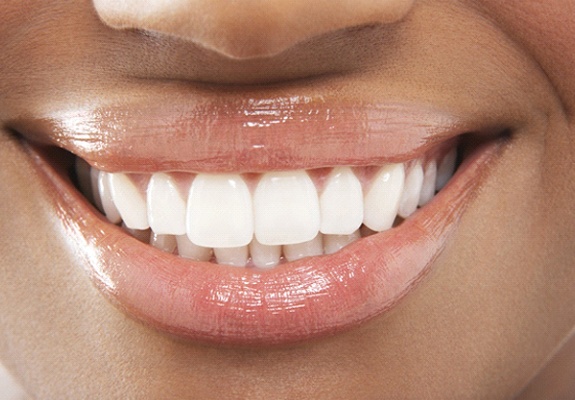 While metal amalgam fillings might be necessary under some specific circumstances, there's a good reason why we'll often recommend tooth-colored fillings for a cavity in Fanwood. Some specific benefits of using composite resin over other materials include:
Aesthetic Advantages: If you don't want anyone else to notice that you've had dental work done, a composite filling that's been custom-shaded to blend in with your tooth will give you the confidence you need to smile and show your pearly whites without hesitation.
Tooth Preservation: Some enamel will need to be removed to make room for the filling. However, since composite resin is much more flexible than a metal amalgam, it can be placed with fewer alterations to the tooth's natural structure.
Less Discomfort: Multiple studies have shown that patients who receive tooth-colored fillings experience less discomfort than with other types of fillings. Teeth sensitivity is decreased as well.
No Health Risks: If a patient has a metal allergy, composite resin can be a safer alternative. It also contains no toxic materials and won't warp due to temperature changes like a metal one would.