Cosmetic Dentistry – Fanwood, NJ
Make the Right First Impression Every Time
In this day and age of social media and cameras being literally everywhere, it's important to always look your best, especially when it comes to your smile. Do you constantly feel self-conscious because of stained, cracked, or gapped teeth? If so, you're far from alone, and the team at Scotch Plains Fanwood Dental Care is more than ready to help. Our dental team understands the power of a flawless smile better than most, and we can make all of your imperfections disappear behind a pristine set of white teeth using the treatments detailed below. To learn more about how we can give you the smile you've always wanted, contact us today.
Why Choose Scotch Plains Fanwood Dental Care for Cosmetic Dentistry?
Every Treatment is Personalized for Every Patient
Results That Always Look Beautiful AND Natural
Smile Preview: See Results Before Treatment Even Begins
Porcelain Veneers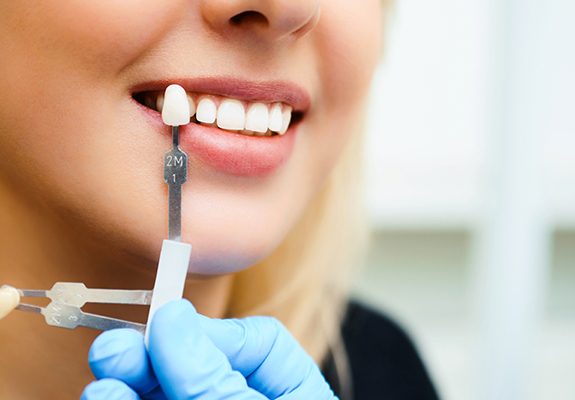 If you've ever wondered why some actors seem to have impossibly perfect smiles, it's likely that they have porcelain veneers! These thin ceramic shells fit over the front of the teeth like masks, and they're able to fix flaws like gaps, chips, stains, and even slightly crooked teeth at the same time to instantly give someone a big, bright, and beautiful smile. They are always custom-made for each patient, and you can get just one or an entire set in as little as two appointments.
Learn More About Porcelain Veneers
Metal-Free Dental Crowns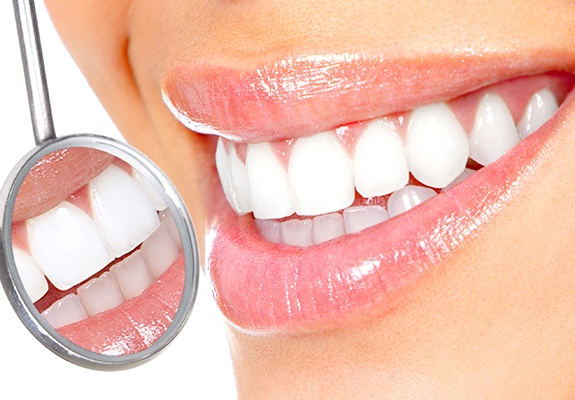 If one of your front teeth is in need of repair, you don't have to worry about us using an unnatural-looking gold or silver dental crown to fix it. Modern-day dental materials enable us to create porcelain crowns that can mimic the look of a real tooth down to the finest detail, including how enamel reflects light. Once in place, we bet you won't be able to tell the difference between our crown and the rest of your teeth!
Cosmetic Dental Bonding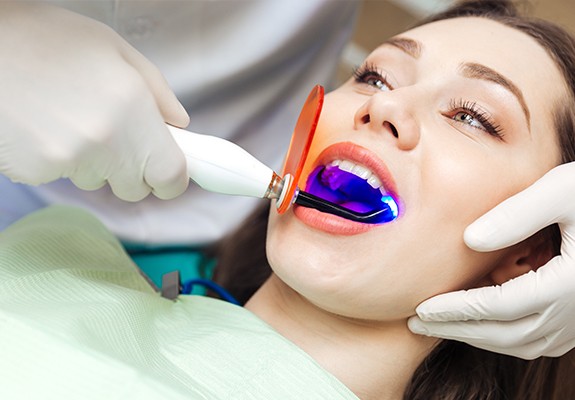 In the time it takes for your average lunch break, you can get rid of that one blemish in your smile that has bothered you for years. Thin gaps, small stains, and minor chips can all be covered with a color-matched composite resin that is formed to look like an attractive addition to your tooth. In just an hour or less, our dentists can literally sculpt your tooth to perfection. Even though this procedure is quick, the results can easily be trusted to last for about a decade.
Learn More About Direct Bonding
Zoom® Teeth Whitening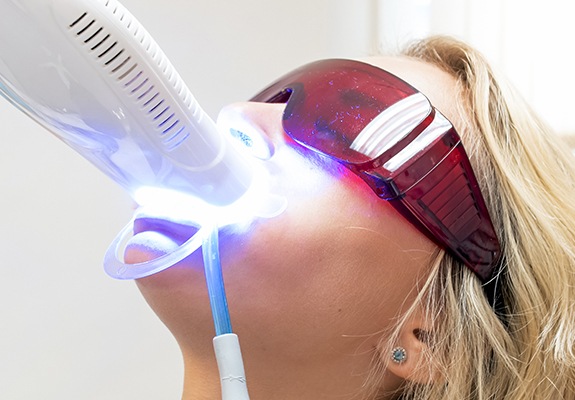 Have a wedding coming up? Ready to start a job search or jump back into the dating pool? If so, then Zoom! Teeth Whitening will ensure that your smile is looking its best and brightest at all times. Using a high-powered bleaching gel alongside a specialized light to activate it, this treatment can make stubborn dental stains caused by coffee, wine, tobacco, and age disappear in just an hour. With one treatment, it can easily make your teeth look about six to eight shades brighter.
Learn More About Zoom Teeth Whitening
Gum Recontouring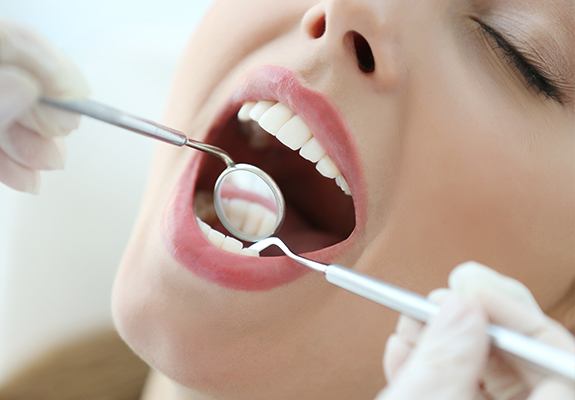 Often, the reason a patient isn't satisfied with their smile has nothing to do with their teeth, but rather their gums. If too much gum line shows in the smile compared to the teeth, it can easily look off-balance and unattractive. Fortunately, all it takes is just a few minutes with our soft tissue laser to fix this problem. With it, we can quickly and painlessly remove excess tissue to help the teeth appear longer and give a patient that perfectly proportioned look they desire.
Learn More About Gum Recontouring
Smile Preview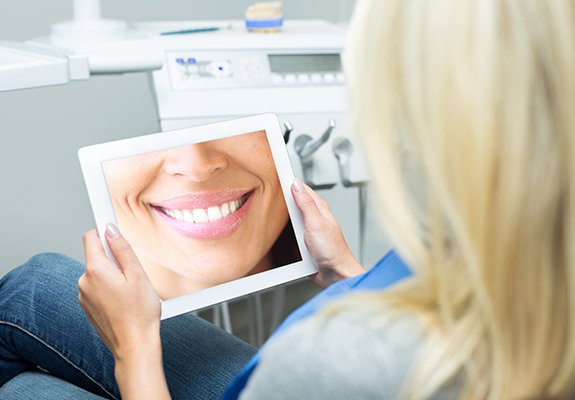 Before a patient receives a cosmetic procedure, we can create a wax mock-up of their smile to show them a preview of their final results. This helps patients have a better idea of what to expect, plus if any adjustments need to be made, they can be done in seconds. Thanks to this step, our patients know they'll love their new smiles even before they sit in the chair—nothing goes better with a stunning smile than peace of mind!