Gum Recontouring – Fanwood, NJ
A Beautiful Frame To Compliment Your Smile
Have you noticed that your teeth and gums seem disproportionate? An uneven gum line that makes your teeth appear short and stubby can completely distract from your otherwise beautiful smile. Back in the day, the only way to correct this cosmetic flaw was to get an invasive gum lift that involved some of the least pleasant-looking tools. At Scotch Plains Fanwood Dental Care, we use the latest technology, a soft tissue laser, to offer painless results. This tool uses a small, concentrated beam of light to remove overbearing gum tissue to reveal a more proportionate, beautiful grin. You may as well call our cosmetic dentists mini Michelangelo's!
Why Choose Scotch Plains Fanwood Dental Care For Gum Recontouring?
Customized Treatment Plans
Experienced Cosmetic Dentists
Advanced Dental Technology
Who Can Benefit From Gum Recontouring?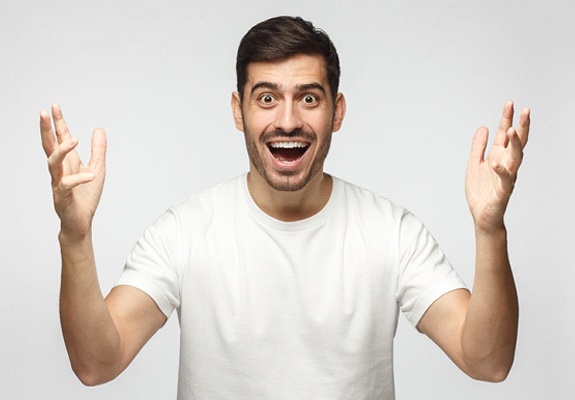 Many patients are unhappy with the appearance of their smiles for a variety of reasons. If you look at your grin and you feel like your gums take over the majority of your teeth, you're most likely a good candidate for the procedure. Typically, this problem occurs due to factors that are out of your control, such as genetics or health problems. People who are looking into the procedure are typically looking to improve the appearance of their grin, allowing them to eat, speak, and laugh with complete confidence.
How Does the Procedure Work?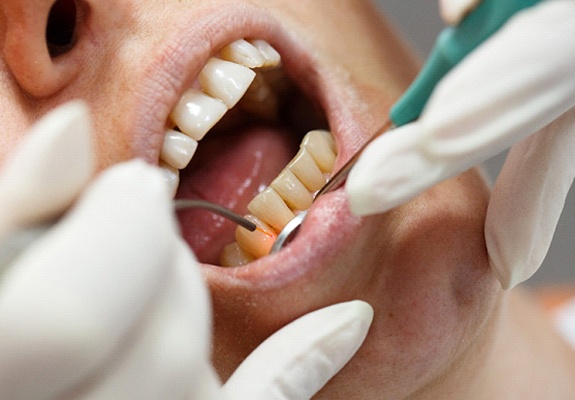 Gum recontouring in Fanwood is a procedure completed in our office. The soft tissue laser is simple to use and allows us to reconstruct smiles causing minimal discomfort and virtually no recovery time afterward. Because it emits a small, concentrated beam of light, we're able to craft with maximum precision and accuracy.
Before we schedule your procedure, we may recommend a consultation, this way, we can learn about the goals you have for your grin and help you determine whether another cosmetic treatment might be more beneficial because we want to make sure that you know all of your options.
Once you decide gum recontouring is the right choice for you, one of our cosmetic dentists will draw a line to mark the new gum line so you can see what your smile will look like. We will also apply a local anesthetic to numb the area, so you won't feel a thing. Once the treatment is finished and the anesthetic has worn off, you'll be able to continue on with your day. Just keep in mind that it's a good idea to limit your activities and take it slow to speed up the healing process.
What Are the Benefits of Gum Recontouring?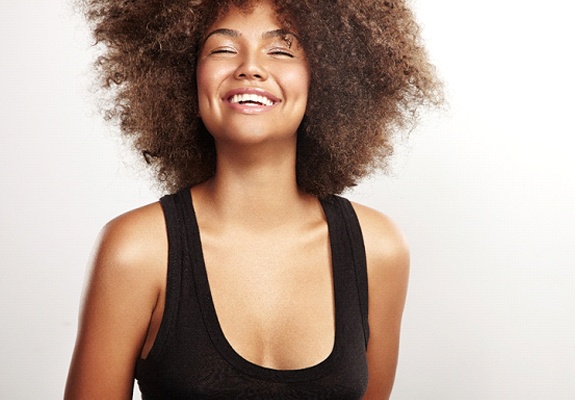 Thanks to laser dentistry, we're able to transform your smile with a simple, virtually painless, and precise procedure. There's no need to fret about scary tools being used, because a dental laser is so powerful and concentrated that it vaporizes gum tissue and immediately seals the area, killing all bacteria. Some benefits of this modern cosmetic procedure to fix a gummy smile in Fanwood, include:
No cutting necessary
No stitches or sutures
Little to no recovery period
Precise and accurate results
Minimal discomfort, swelling, and bleeding
Not to mention, one of the best benefits of all is that you'll be able to let your grin show without being self-conscious of stubby-looking teeth. That way, you can establish new important connections, feel more confident during dates, and flash a genuine and friendly smile during your next job interview!