One-Visit Restorations – Fanwood, NJ
Same-Day Smile Repair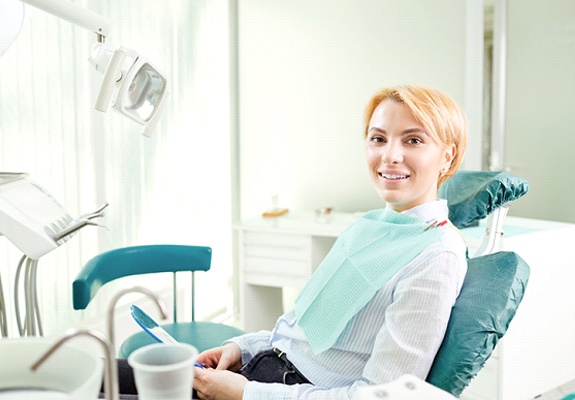 The traditional process for creating a dental crown requires at least two appointments. If you have ever gone through it, you might have found it to be time-consuming and inconvenient. Thanks to our CAD/CAM technology, that process is becoming a thing of the past. Today, we are able to create high-quality, porcelain crowns for patients in a single appointment! This page explains more about the one-visit restoration process and how it may be able to get your oral health back on track in the most convenient, efficient way possible.
Why Choose Scotch Plains Fanwood Dental Care for One-Visit Restorations?
High-quality crowns without a long wait
Beautiful, functional results
Dental insurance welcome
How Does the One-Visit Restoration Process Work?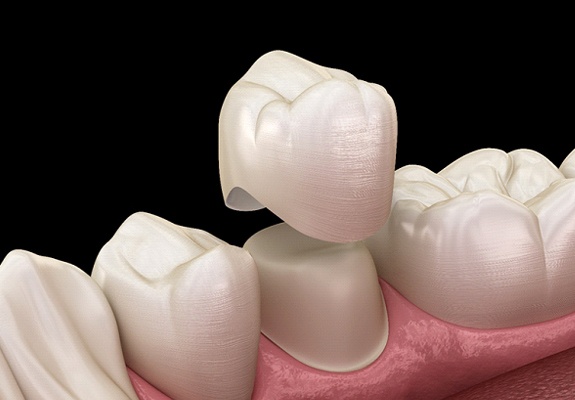 We begin the crown process by preparing your damaged or broken tooth in Fanwood. We might have to file it down a bit or fill it in. Anesthesia will make sure you are comfortable. Once the tooth is ready, we take an impression of it and the surrounding teeth. Then, using a digital version of that impression, we use computer aided design (CAD) technology to design the crown. We think about every little detail, from its color to how it will work with your natural bite. Our goal is to create a restoration that is beautiful, durable, and highly functional.
After we finalize the design, we get to the computer aided manufacturing (CAM) part of the process. Our in-house milling unit creates the crown out of a single block of high-grade dental porcelain. Once the machine is finished, we double-check the crown to make sure it is a perfect fit for your smile before we permanently attach it to your tooth.
Benefits of One-Visit Restorations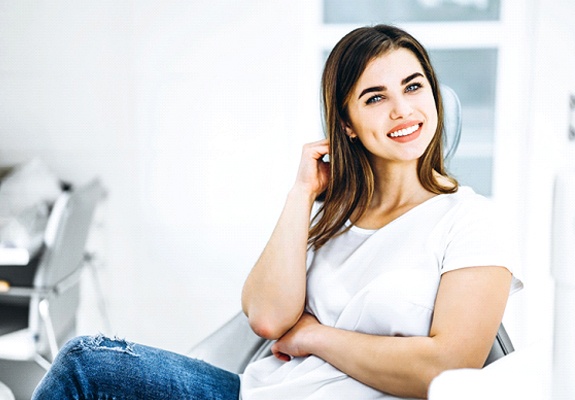 One-visit restorations offer numerous benefits, including:
You can expect your restoration to last just as long as one made by an outside laboratory.
Dental porcelain is virtually indistinguishable from real tooth enamel.
No need for a temporary crown. Since you are receiving your crown in a single appointment, you won't have to wear an unreliable or uncomfortable temporary restoration while you are waiting for your permanent one.
Save time on travel. You will only have to make one trip to our office instead of two in order to receive your crown.
You will be able to rely on your restoration regardless of what you are eating, whether it is a crunchy apple, a juicy steak, or your favorite movie snack.
Caring for Your One-Visit Restorations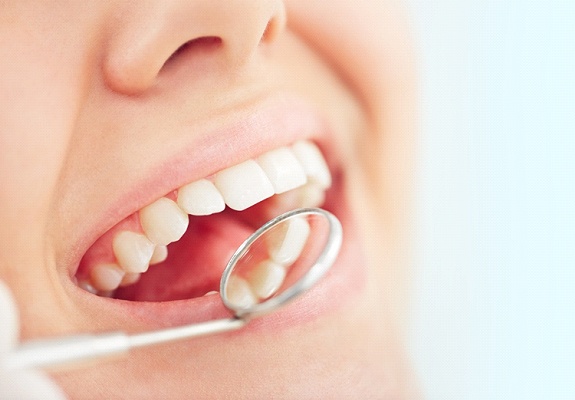 Caring for same day crowns in Fanwood is easy. Simply brush and floss according to your normal routine. To prevent the porcelain from incurring scratches, it's best to use a minimally abrasive toothpaste and a brush with soft bristles. Visit us for regular checkups twice a year so we can make sure your crown — and the rest of your smile — is in good shape.
Do you need a new restoration? Rather than waiting weeks for your permanent crown, contact us to discover whether a one-visit crown made with CAD/CAM technology is right for you.