Root Canal Therapy – Fanwood, NJ
Saving Your Natural Tooth and Relieving Your Pain
Patients often panic when they hear the words "root canal" because the procedure has a notorious reputation for causing pain. However, that's not the case. At Scotch Plains Fanwood Dental Care, we use the latest dental technology to save your natural tooth and relieve your discomfort without causing you additional pain. Now, this "scary" treatment is more safe, reliable, and comfortable than ever, meaning you won't have a thing to worry about. If you are suffering from a severe toothache that won't go away, contact our office immediately and we'll fit you in that same day so you don't have to endure the pain any longer than absolutely necessary.
Why Choose Scotch Plains Fanwood Dental Care For Root Canal Therapy?
Focusing on Patient Comfort
Same-Day Emergency Appointments
Sedation Dentistry Available
What is a Root Canal?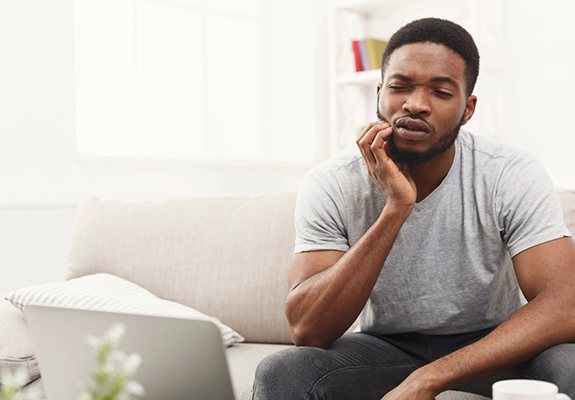 Your teeth are actually composed of three distinct layers: enamel on the outside, followed by a layer of dentin, and within that is a small bit of soft tissue called the dental pulp. Among other things, this contains the sensitive nerve of a tooth, and when exposed to bacteria, it can develop an infection that causes quite a bit of pain. Thankfully, root canal therapy is specifically designed to handle this kind of problem by removing the dental pulp responsible for your discomfort and sanitizing your tooth to prevent the infection from spreading.
Signs You Need a Root Canal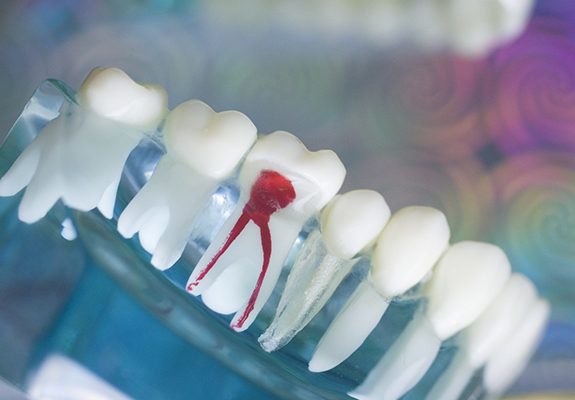 The most common symptom that our patients who need root canal therapy experience is a severe toothache that's caused by agitated infected pulp in the center of your tooth. Some other symptoms that patients report experiencing include:
Sensitivity to extreme temperatures.
Pain while chewing or biting down.
Swollen or red gums near your infected tooth.
A pimple-like bump on the gums near your damaged tooth.
At the first sight of any of these symptoms, contact your emergency dentist immediately to relieve your tooth pain in Fanwood. We'll develop a treatment plan and discuss what will happen during the procedure with you, so you know exactly what to expect.
The Root Canal Therapy Procedure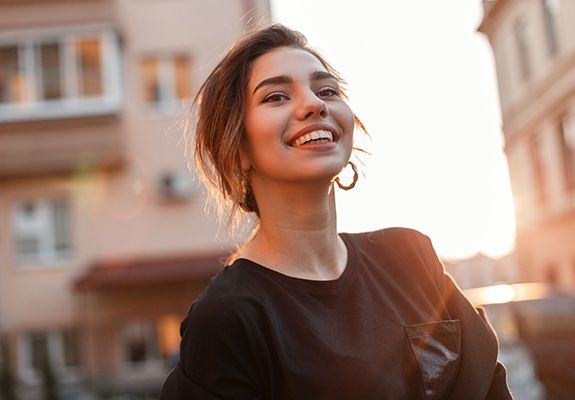 Visiting our office for root canal therapy in Fanwood may seem daunting, but our team will go out of our way to allow you to feel comfortable and relaxed. We even offer sedation dentistry services to help calm your nerves. We will use high-quality digital images captured by our X-ray machine and intraoral camera to develop a precise treatment plan to make the process as fast as possible.
We start every root canal treatment by numbing the mouth using local anesthetic. That way, our patients don't feel an ounce of pain during their appointment. Once we've confirmed that you're completely numb, we'll create a small access point in your tooth and use a special instrument to remove the damaged pulp. We'll then sanitize the area to prevent additional damage caused by lingering harmful oral bacteria. Using composite resin, we'll fill the inner structure of your tooth to seal it off and restore the shape of it. Finally, we'll craft a customized dental crown to secure to the top of your treated tooth to restore its strength and function.
If you're experiencing an intense tooth pain that's keeping you up at night and won't go away, contact our office immediately so we can schedule a same-day appointment for you. Our team will work efficiently and effectively to restore your oral health while preserving the beauty and function of your natural teeth.
Understanding the Cost of Root Canals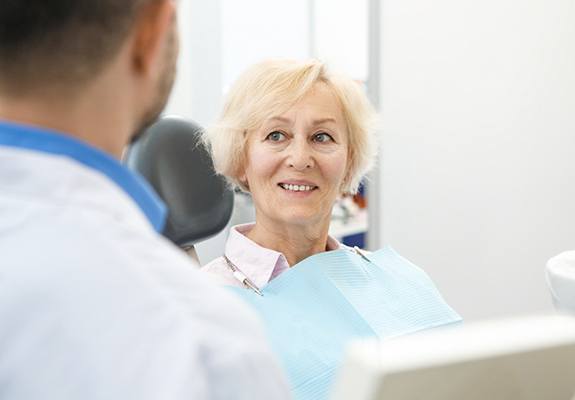 At your last routine checkup, did your dentist say you needed a root canal? Before scheduling your appointment, you may want to know how much the procedure will cost. Since the total price is determined by your individual treatment plan, it's impossible to know how much your overall cost will be until you come in for an exam. During your consultation, we'll explain which factors influence the price and how we can help you navigate your finances.
Factors That Can Affect Root Canal Cost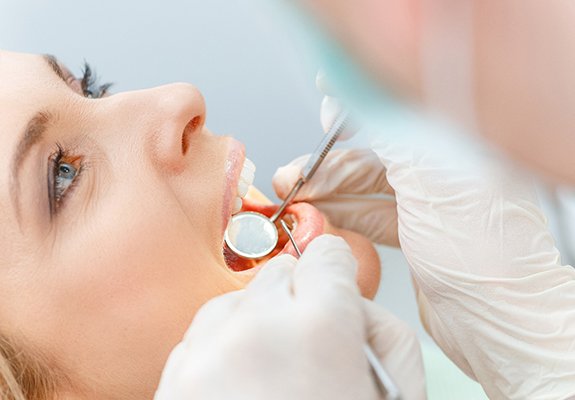 Our team will need to perform a detailed examination of the tooth in question to determine the exact cost of your root canal. After we've had an opportunity to assess your smile, we can break down what your procedure will look like. Some common factors that influence the overall price include:
The type of tooth damaged and where it's located
The difficulty of the root canal (i.e., whether or not a specialist will need to be brought in)
Whether other services are needed (i.e., dental crown to replace the existing one if present)
Is it Cheaper to Pull My Tooth?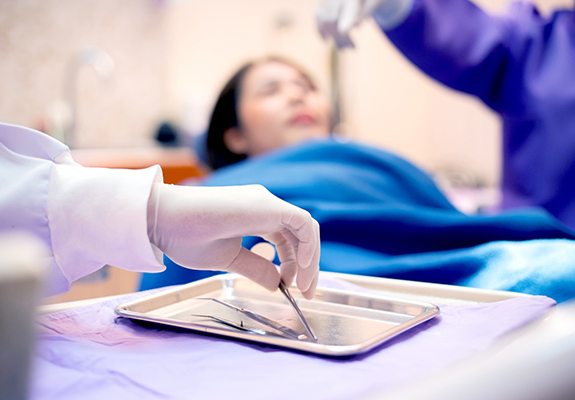 Some patients are tempted to skip root canal therapy altogether and just opt for an extraction instead. Even though having a tooth pulled is more affordable, it's important to consider the long-term consequences that come with that procedure. For example, an extraction can negatively impact your bite and cause your remaining teeth to shift out of place. That can make simple tasks like eating more difficult and uncomfortable.
The good news is you can avoid these problems by having the tooth replaced with a dental implant or bridge. Of course, that combined with the price of an extraction can make the entire ordeal more expensive than if you had received root canal therapy in the first place. You shouldn't put off getting a root canal either as that can increase your chances of needing an extraction anyway.
Does Dental Insurance Cover Root Canals?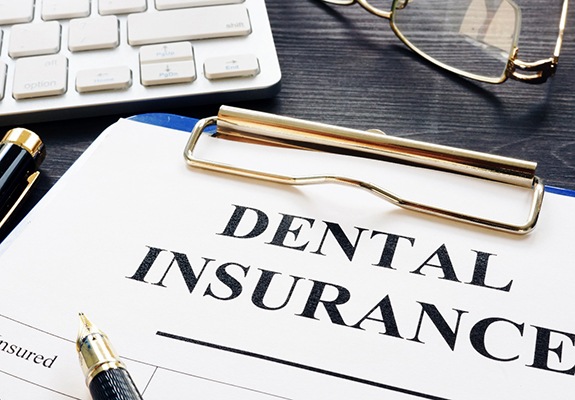 Since root canal therapy is considered a major procedure, most dental insurance plans offer between 50-80% of coverage after the deductible has been met. Of course, every policy is unique, which is why you should confirm the details of your coverage with your insurance provider before committing to anything. If needed. Our team is more than happy to help with this step!
Other Options for Making Root Canal Therapy Affordable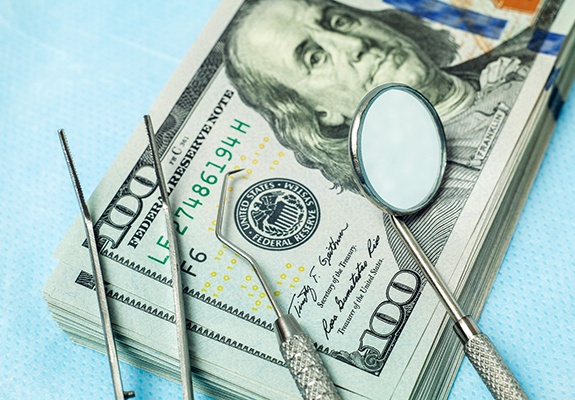 Don't have dental insurance? No problem! We offer additional financing options to help make your root canal therapy more affordable. Some of those include:
In-House Dental Plan – For one flat fee, you can get all the essential preventive care you need and enjoy sizeable discounts on other services like root canal therapy. It allows you to reap the benefits of traditional insurance without the deductibles, annual maximums, or annoying forms!
Special Offers – We have special offers every month to help you save money on our services. Currently, we're offering a 10% senior citizen discount on any dental treatment! Make sure you check our website regularly to stay on top of the latest deals.
Root Canal Therapy FAQs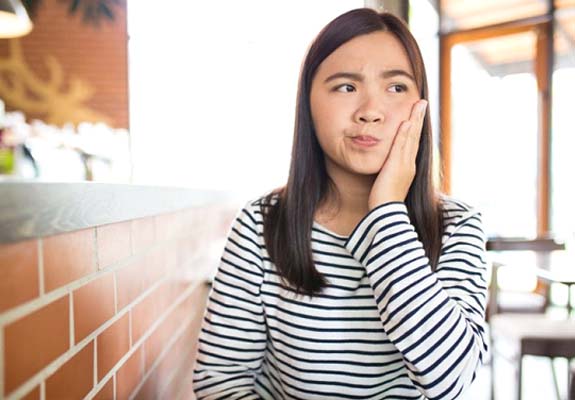 When it comes to saving your natural tooth and relieving your pain from a horrible toothache, there's hardly anything more effective than root canal therapy in Fanwood. Unfortunately, it's easy to feel a bit apprehensive about this tooth-saving procedure because of all the misinformation surrounding it. That's why were here to answer all your questions and assure you that you have nothing to fear! Below, you'll see some of the most common questions we get about root canal therapy, but if you don't see the answers you're looking for, don't hesitate to give us a call!
How Long Does It Take to Recover from Root Canal Therapy?
The healing period for each patient is slightly different since it depends largely on your body's natural healing abilities and how well you care for your smile after your procedure. However, most patients feel up for returning to work, school, and other regular activities within a day or so. It's likely that your mouth will remain somewhat sore and swollen for up to a week after your treatment, but these symptoms should be easy to manage with over-the-counter pain relievers.
How Long Can I Wait to Get a Root Canal?
No one likes to hear that they need a root canal, especially if they're feeling nervous about their treatment or if the tooth in question doesn't hurt. However, you should never postpone a necessary root canal any longer than you need to. If your tooth is harboring dangerous bacteria or severe internal damage, you put your overall health and the wellbeing of your other teeth in jeopardy the longer you wait. Eventually, the issue may become so bad that root canal therapy is no longer enough to save the tooth, leaving extraction as the only viable option. In rare cases, the problem that's causing the need for a root canal can leech bacteria into the bloodstream, where it can cause serious systemic health issues. We only recommend root canal therapy when you really need it and will go above and beyond to ensure your comfort, so there's no need to put it off!
Why Do I Need a Root Canal If My Tooth Doesn't Hurt?
If your tooth isn't painful, then you may be surprised to hear that you need a root canal. While intense toothaches are the symptom that's most commonly associated with needing a root canal, discomfort is not always present. For instance, if an infection has developed inside your tooth and irreparably damaged the nerve of the tooth, the tooth may be numb and not painful at all. However, that doesn't mean that the bacteria don't pose a threat to that tooth and the surrounding teeth. If you have any questions about why you need a root canal, don't hesitate to ask! We want you to feel 100% confident with any treatment you receive.
Is Root Canal Therapy Covered By Dental Insurance?
The answer to this question will depend on the specifics of your dental insurance policy. Generally speaking, root canal therapy is usually categorized as a major restorative treatment, which only awards it to 50% coverage or less. However, this may vary from plan to plan. Our knowledgeable team would be happy to ensure that your benefits are being maximized and review your payment options, such as our in-house savings plan and dental financing.