Root Canal Therapy – Fanwood, NJ
Saving Your Natural Tooth and Relieving Your Pain
Patients often panic when they hear the words "root canal" because the procedure has a notorious reputation for causing pain. However, that's not the case. At Scotch Plains Fanwood Dental Care, we use the latest dental technology to save your natural tooth and relieve your discomfort without causing you additional pain. Now, this "scary" treatment is more safe, reliable, and comfortable than ever, meaning you won't have a thing to worry about. If you are suffering from a severe toothache that won't go away, contact our office immediately and we'll fit you in that same day so you don't have to endure the pain any longer than absolutely necessary.
Why Choose Scotch Plains Fanwood Dental Care For Root Canal Therapy?
Focusing on Patient Comfort
Same-Day Emergency Appointments
Sedation Dentistry Available
What is a Root Canal?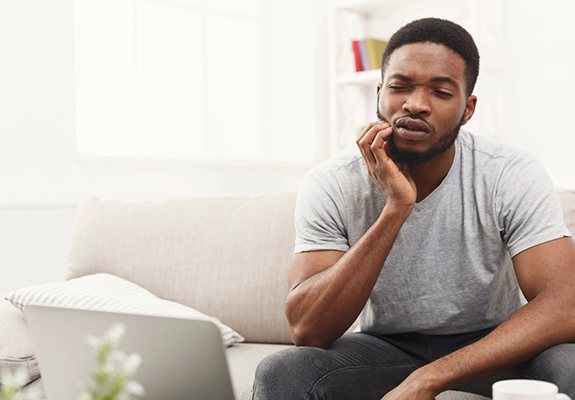 Your teeth are actually composed of three distinct layers: enamel on the outside, followed by a layer of dentin, and within that is a small bit of soft tissue called the dental pulp. Among other things, this contains the sensitive nerve of a tooth, and when exposed to bacteria, it can develop an infection that causes quite a bit of pain. Thankfully, root canal therapy is specifically designed to handle this kind of problem by removing the dental pulp responsible for your discomfort and sanitizing your tooth to prevent the infection from spreading.
Signs You Need a Root Canal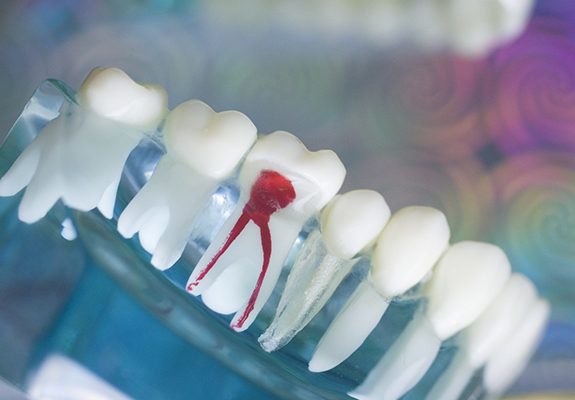 The most common symptom that our patients who need root canal therapy experience is a severe toothache that's caused by agitated infected pulp in the center of your tooth. Some other symptoms that patients report experiencing include:
Sensitivity to extreme temperatures.
Pain while chewing or biting down.
Swollen or red gums near your infected tooth.
A pimple-like bump on the gums near your damaged tooth.
At the first sight of any of these symptoms, contact your emergency dentist immediately to relieve your tooth pain in Fanwood. We'll develop a treatment plan and discuss what will happen during the procedure with you, so you know exactly what to expect.
The Root Canal Therapy Procedure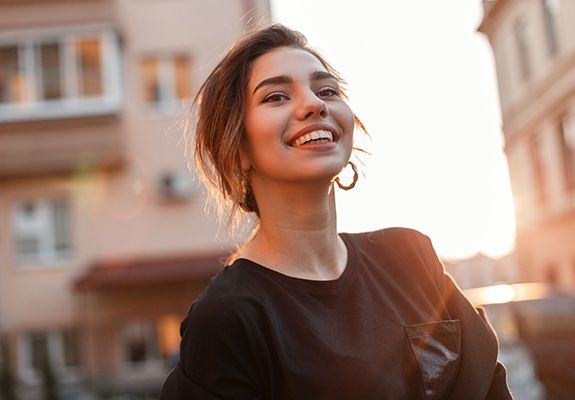 Visiting our office for root canal therapy in Fanwood may seem daunting, but our team will go out of our way to allow you to feel comfortable and relaxed. We even offer sedation dentistry services to help calm your nerves. We will use high-quality digital images captured by our X-ray machine and intraoral camera to develop a precise treatment plan to make the process as fast as possible.
We start every root canal treatment by numbing the mouth using local anesthetic. That way, our patients don't feel an ounce of pain during their appointment. Once we've confirmed that you're completely numb, we'll create a small access point in your tooth and use a special instrument to remove the damaged pulp. We'll then sanitize the area to prevent additional damage caused by lingering harmful oral bacteria. Using composite resin, we'll fill the inner structure of your tooth to seal it off and restore the shape of it. Finally, we'll craft a customized dental crown to secure to the top of your treated tooth to restore its strength and function.
If you're experiencing an intense tooth pain that's keeping you up at night and won't go away, contact our office immediately so we can schedule a same-day appointment for you. Our team will work efficiently and effectively to restore your oral health while preserving the beauty and function of your natural teeth.