Gum Disease Treatment – Fanwood, NJ
Quality Care Today for a Healthy Tomorrow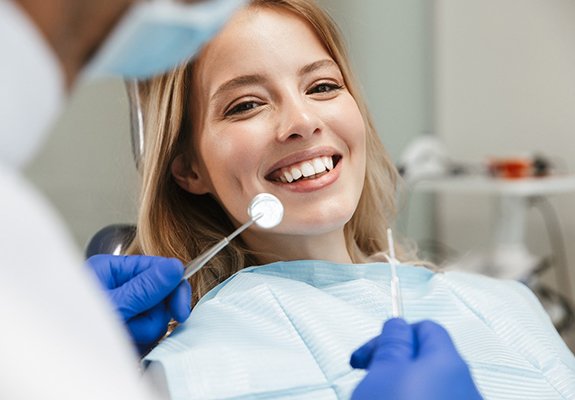 Your teeth often get the spotlight when it comes to dentistry, but at Scotch Plans Fanwood Dental Care, we understand the importance of healthy gums. Infection and inflammation of the gums is a common problem that many patients experience. That's why we offer gum disease treatment in Fanwood to ensure that you can smile with health and happiness. Keep reading to learn more about gum disease and how we can help!
Why Choose Scotch Plains Fanwood Dental Care for Gum Disease Treatment?
Various Treatment Options Available
Experienced Team of Dentists
State-of-the-Art Practice
What is Gum Disease?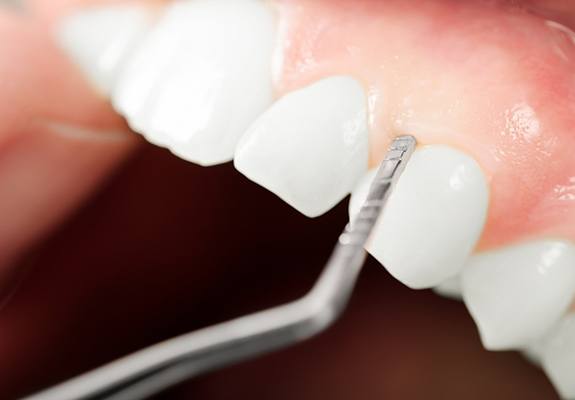 Gum disease is a common problem that affects about half of the American population. It's an infection and inflammation of the gums that can result in serious issues like bone damage and tooth loss. However, it has also been linked to overall health problems like increased risks of heart attacks, strokes, high blood pressure, certain cancers, diabetes, and more. Typically caused by poor dental hygiene over time, gum disease can be reversed in its earlier stages, however if left untreated, it can persist into a more severe condition.
What Are the Symptoms of Gum Disease?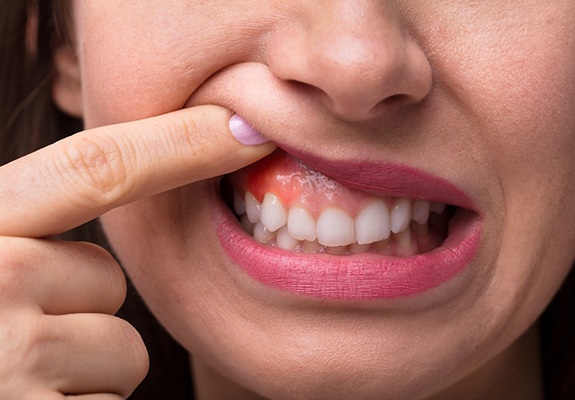 Thankfully, the problems that gum disease can cause can be completely prevented if caught early on. That's why it's important to know some of the most common signs and symptoms, including:
Tender or puffy gums
Sensitive gums
Gums that bleed when brushing or flossing
Red or swollen gums
Persistent bad breath
Teeth that appear longer
Changes in bite
If you notice any of these symptoms, contact our office right away for treatment!
Gum Disease Treatment Options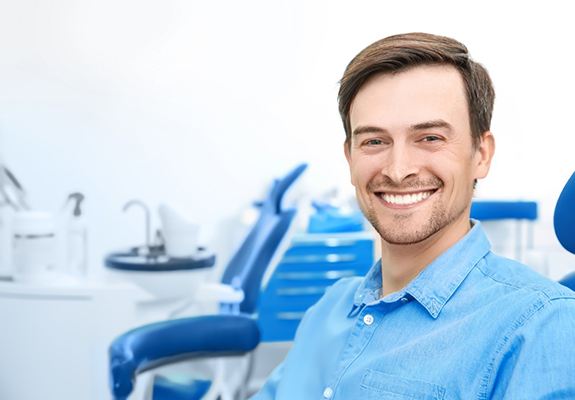 At Scotch Plains Fanwood Dental Care, we offer multiple options for gum disease treatment, and the service we recommend will depend on your specific smile. The most common treatment we provide is scaling and root planing, which effectively cleans your smile while preventing gum disease in the future. First, we will carefully remove any plaque and tartar that has built up on, above, or below your gumline. Then, we will reach under your gums to smooth out your tooth roots, making it harder for plaque and bacteria to collect under your gums in the future.
Another treatment we have to offer is antibiotic therapy. With this solution, we will provide you with a prescription that fights off infection in the mouth. This option is often used in tandem with scaling and root planing to stop gum disease in its tracks. In some cases, we may also recommend noninvasive surgery to halt the progression of gum disease, but this will depend on your smile.