Dental Crowns – Fanwood, NJ
Additional Protection for Weakened Teeth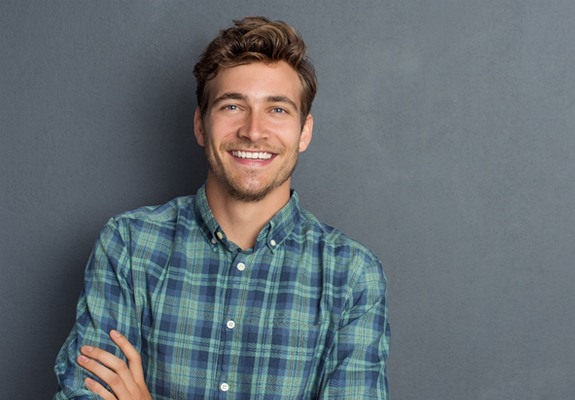 Dental crowns in Fanwood have been helping people add protection to their weakened teeth for years. Their reliability and versatility make them popular among patients and dentists alike. As one of the most effective methods of restorative treatment, dental crowns can not only help a tooth regain its natural strength, but it can also restore a patient's appearance. Get ready to achieve a healthy smile once again by calling our office to schedule an appointment with Dr. Osman today.
Why Choose Scotch Plains Fanwood Dental Care for Dental Crowns?
Customized restorations for every patient
Sedation dentistry options available
A knowledgeable and highly skilled dental team
What Are Dental Crowns?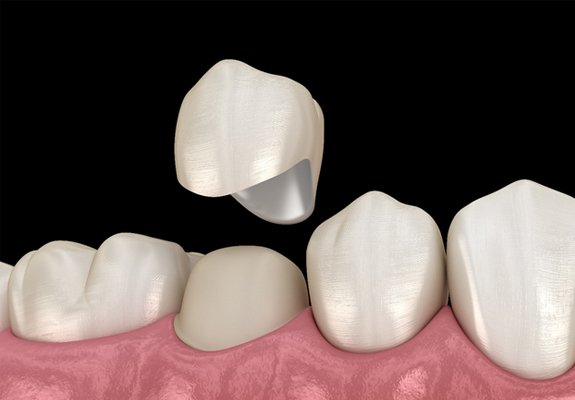 Dental crowns are known to fix various dental problems, including:
Repairing large cavities that are unable to be fixed with a filling
Offering strength and protection after a patient has had a root canal
Transforming teeth that are oddly shaped
Providing a new tooth for patients with dental implants
Made of metal or porcelain, dental crowns have the stability and durability to withstand normal wear and tear, and they're customized to meet your dental needs. They fit securely over your natural teeth, giving you a beautiful smile.
Who is a Good Candidate?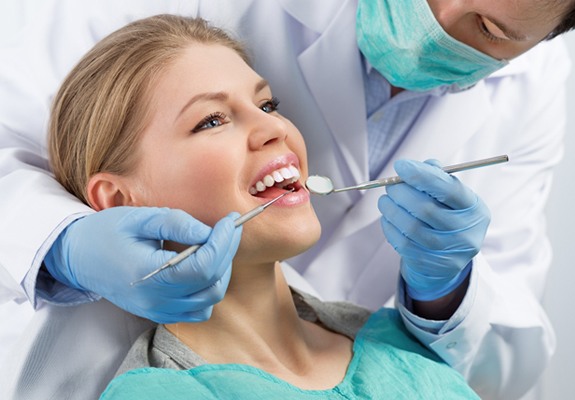 If you've experienced any of the following situations, a dental crown may be the right solution for you:
A tooth that is severely decayed and cannot be treated with a filling
A tooth that has been damaged or injured
Teeth that appear smaller or are shaped differently and require a new look
What is the Process for Getting a Dental Crown?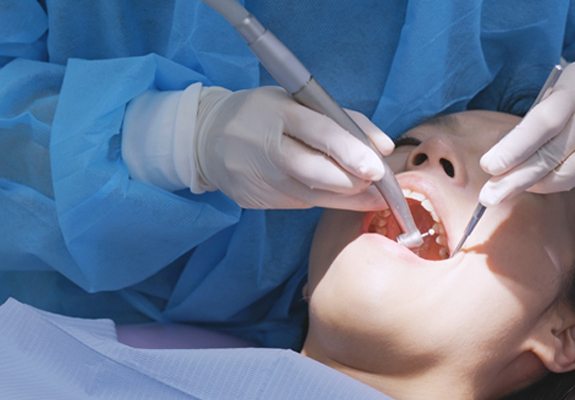 The process for receiving a dental crown will only take a few appointments, but you will need to be patient, as it can take 2 to 3 weeks for the permanent crown to be created and ready for placement.
Your dentist in Fanwood will begin by providing local anesthesia. This will put you in a relaxed state and make it possible for you to feel no pain or discomfort during the procedure. Next, Dr. Osman will begin preparing your tooth by removing any decayed material, if necessary, cleaning it, and filing down the tooth, so the dental crown will fit securely.
Once he has finished reshaping your tooth, it will be necessary for him to take an impression of the tooth. This will serve as a guide or template for the dental lab technician to work from when creating your permanent crown. Dr. Osman will work closely with the lab to ensure the color, size, and shape match the rest of your smile.
After 2-3 weeks, your permanent crown will arrive, and you'll return to our office to have the temporary crown removed and the permanent one cemented into place.
What Are the Benefits of Dental Crowns?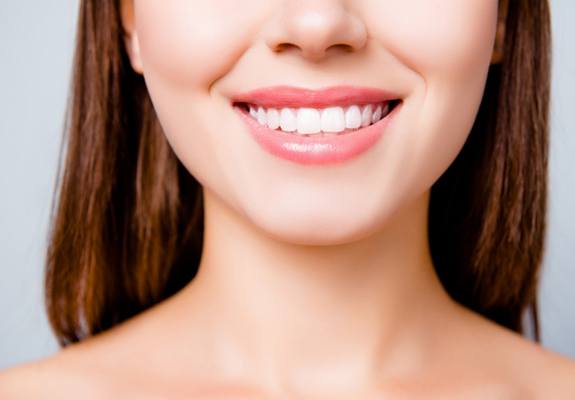 When discussing ways to restore the health of your tooth, don't be surprised if Dr. Osman shares some of the following benefits that come with dental crowns:
Provides patients with a more pleasing appearance
Protects and seals the tooth from any further decay or damage
Offers support to a weakened tooth
Restores the tooth to its natural shape and size, and it encourages the tooth to regain its strength
Hides impurities