Dental Crowns – Fanwood, NJ
Additional Protection for Weakened Teeth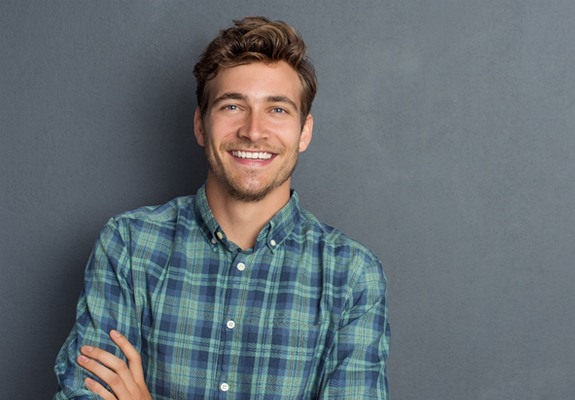 Dental crowns in Fanwood have been helping people add protection to their weakened teeth for years. Their reliability and versatility make them popular among patients and dentists alike. As one of the most effective methods of restorative treatment, dental crowns can not only help a tooth regain its natural strength, but it can also restore a patient's appearance. Get ready to achieve a healthy smile once again by calling our office to schedule an appointment with Dr. Osman today.
Why Choose Scotch Plains Fanwood Dental Care for Dental Crowns?
Customized restorations for every patient
Sedation dentistry options available
A knowledgeable and highly skilled dental team
What Are Dental Crowns?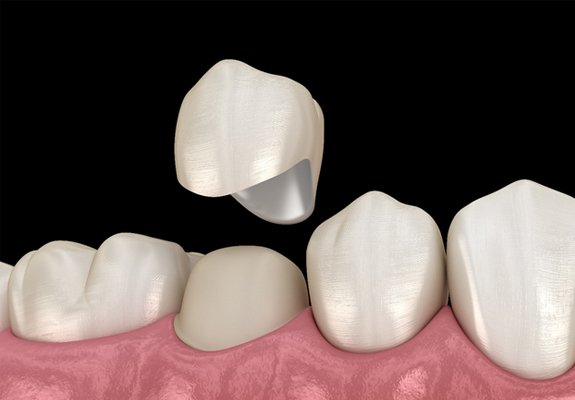 Dental crowns are known to fix various dental problems, including:
Repairing large cavities that are unable to be fixed with a filling
Offering strength and protection after a patient has had a root canal
Transforming teeth that are oddly shaped
Providing a new tooth for patients with dental implants
Made of metal or porcelain, dental crowns have the stability and durability to withstand normal wear and tear, and they're customized to meet your dental needs. They fit securely over your natural teeth, giving you a beautiful smile.
Who is a Good Candidate?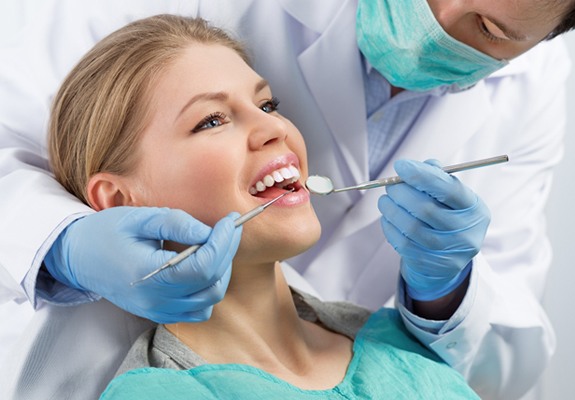 If you've experienced any of the following situations, a dental crown may be the right solution for you:
A tooth that is severely decayed and cannot be treated with a filling
A tooth that has been damaged or injured
Teeth that appear smaller or are shaped differently and require a new look
What is the Process for Getting a Dental Crown?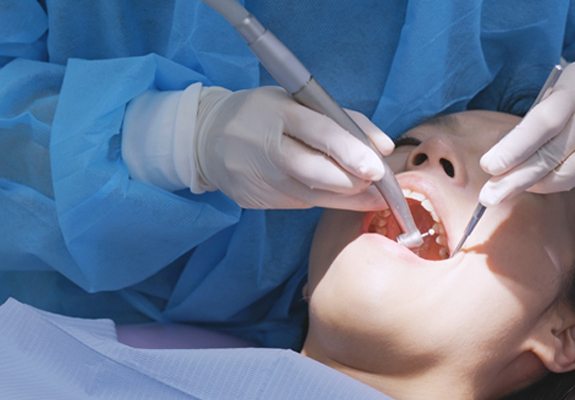 The process for receiving a dental crown will only take a few appointments, but you will need to be patient, as it can take 2 to 3 weeks for the permanent crown to be created and ready for placement.
Your dentist in Fanwood will begin by providing local anesthesia. This will put you in a relaxed state and make it possible for you to feel no pain or discomfort during the procedure. Next, Dr. Osman will begin preparing your tooth by removing any decayed material, if necessary, cleaning it, and filing down the tooth, so the dental crown will fit securely.
Once he has finished reshaping your tooth, it will be necessary for him to take an impression of the tooth. This will serve as a guide or template for the dental lab technician to work from when creating your permanent crown. Dr. Osman will work closely with the lab to ensure the color, size, and shape match the rest of your smile.
After 2-3 weeks, your permanent crown will arrive, and you'll return to our office to have the temporary crown removed and the permanent one cemented into place.
What Are the Benefits of Dental Crowns?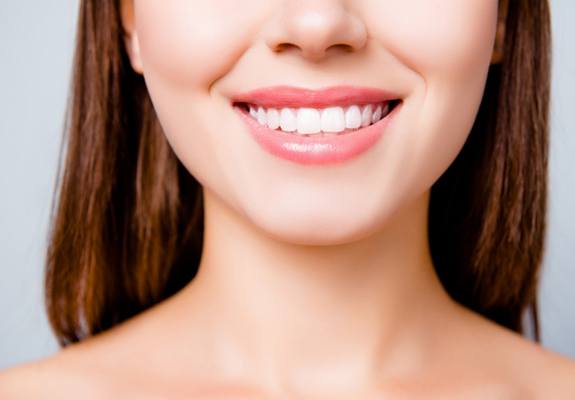 When discussing ways to restore the health of your tooth, don't be surprised if Dr. Osman shares some of the following benefits that come with dental crowns:
Provides patients with a more pleasing appearance
Protects and seals the tooth from any further decay or damage
Offers support to a weakened tooth
Restores the tooth to its natural shape and size, and it encourages the tooth to regain its strength
Hides impurities
Understanding the Cost of Dental Crowns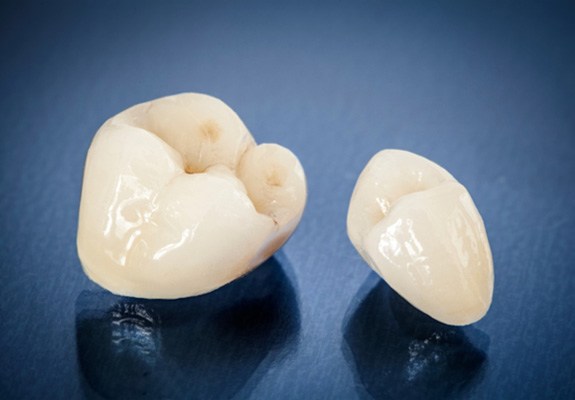 The cost of dental crowns can vary from case to case. It depends on a few factors. During your consultation, we will be able to provide a custom price estimate. We can also help you to understand your payment options, such as insurance and our In-House Dental Plan. We want the process of paying for your crown to be as stress-free as possible.
Factors that Affect the Cost of Dental Crowns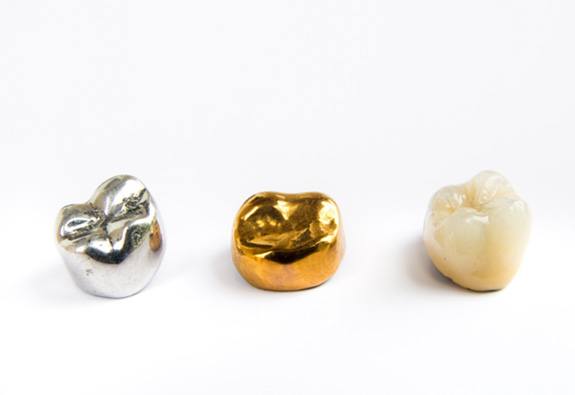 A few factors that can have a bearing on the cost of dental crowns include:
Preparatory treatment.Some patients require root canal therapy before they can receive a crown, while others must receive a dental implant first. Conversely, some cases are straightforward and require little preparation and therefore incur lower fees.
Materials. Crowns can be made out of a variety of different materials, ranging from metals to lifelike options that imitate the look and feel of natural teeth. These materials each have their own pros and cons and come at different price points.
The process. Laboratory fees, the use of one-visit restoration technology, and other factors have a bearing on the overall cost of care.
The number of crowns needed. Logically, a single crown costs less than multiple restorations.
Keep in mind that cheaper crowns are not always better. We strive to use top-quality materials and technology so we can provide beautiful, functional restorations that stand the test of time.
Does Dental Insurance Cover Dental Crowns?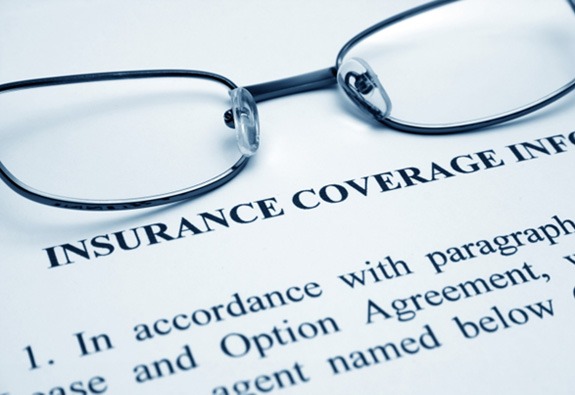 In most cases, yes, dental crowns are covered by insurance. They are usually classified as a major service, so it is common for 50% of their cost to be covered, up to the amount of a policy's annual maximum. Our team welcomes insurance, and we will be happy to help you navigate your benefits. Simply give us your policy information so we can find out how it applies and give you an estimate for your out-of-pocket obligation.
Other Options for Making Dental Crowns Affordable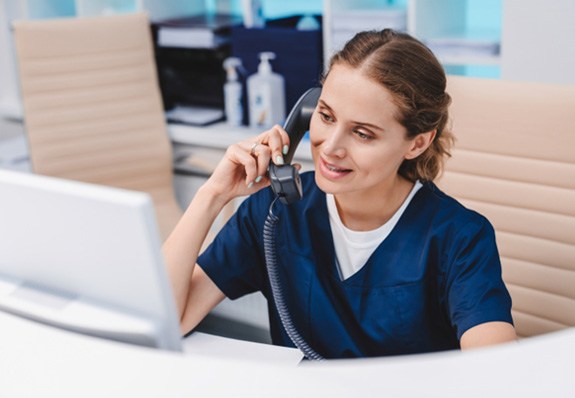 If you do not have insurance, we can still help you afford your crown. Ask us how you can sign up for our In-House Dental Plan. In exchange for a reasonable fee, you can get all of your necessary preventive services each year. The plan also provides reduced pricing on other services, including crowns. Joining our plan is easy, and you will never have to worry about paying a deductible or going through a waiting period before you are eligible for benefits.
Would you like to learn more about crowns and their cost? Get in touch with us today. Our team is eager to serve you!
Dental Crown FAQs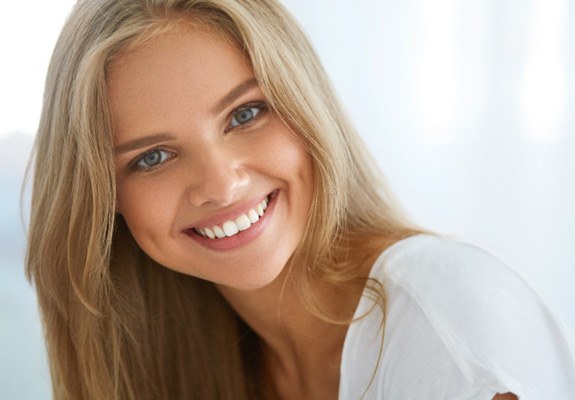 Are you getting a dental crown in Fanwood? While preparing for this treatment, you may have a few questions or concerns running through your mind. Our team at Scotch Plains Fanwood Dental Care wants you to be as well-informed as possible, which is why we've decided to answer some frequently asked questions below. Should you need personal assistance, don't hesitate to give our office a call !
Are Dental Crowns Permanent?
Dental crowns are a durable solution for tooth protection, but they are not considered permanent. Once your dentist reshapes your tooth to accommodate a crown, this alteration is irreversible. Tooth enamel does not regenerate once it's gone, which means you'll need to always protect the exposed tooth with a restoration moving forward.
Do Dental Crowns Get Cavities?
A dental crown itself cannot develop cavities. However, it is important to note that the underlying tooth can still be susceptible to decay. Believe it or not, a crowned tooth carries a similar risk of decay as an uncrowned one. Failing to take proper care of your smile creates an environment where bacteria and plaque can accumulate around the gumline, where the tooth and crown meet. These harmful substances can cause significant damage to the underlying tooth.
How Do You Know When a Dental Crown Needs to Be Replaced?
The only way to accurately determine whether a crown requires replacement is by undergoing X-rays or having a visual examination conducted by our team. Nonetheless, specific warning signs can indicate that a crown is nearing the end of its lifespan. These signs include:
Pain: If decay is present underneath the crown, the restoration will need to be removed to address the cavity. We'll assess whether the crown can be reseated on the tooth or if replacement is necessary.
Instability: If you experience a sensation of looseness in the crown, particularly while chewing sticky foods, you should contact your dentist promptly.
Noticeable deterioration in appearance: If the crown becomes chipped or discolored, it can significantly impact your self-confidence. This alone can be a valid reason to consider replacing the crown.
Dark line at the base of the crown: Porcelain-fused-to-metal crowns may exhibit a dark line as the porcelain layer chips off or wears away, revealing the underlying metal portion. This often indicates substantial wear and tear, suggesting that the crown may require replacement in the near future.
Does It Hurt to Get a Dental Crown?
When getting a dental crown, we'll numb the tooth just like we would with fillings. Most patients simply need a topical anesthetic, but sedation can be provided for highly anxious individuals. While the tooth is numbed during preparation, it may not always require anesthesia for the final crown placement, especially for traditional crowns that involve two appointments.
Keep in mind that sensitivity may be experienced for a few days after crown preparation and placement, especially if a root canal was also performed. Over-the-counter pain medications can help, but if the discomfort worsens, it's important to let us know.