Porcelain Veneers – Fanwood, NJ
Improving and Transforming Smiles
Tired of seeing a cracked, stained smile looking back at you each morning when you brush your teeth? If so, it's time to talk to us at Scotch Plains Fanwood Dental Care about the possibility of receiving treatment with porcelain veneers in Fanwood! You can have a new and improved smile that hides all the imperfections existing on the surface of your teeth. Say goodbye to the stains and chips, and say hello to a perfectly aligned, straighter, more beautiful appearance! To get started, call us to schedule your appointment.
Why Choose Scotch Plains Fanwood Dental Care for Porcelain Veneers?
A custom restoration for a transformed smile
Knowledgeable and skilled dental professionals
A smile that can last 10 years or longer
What Are Porcelain Veneers?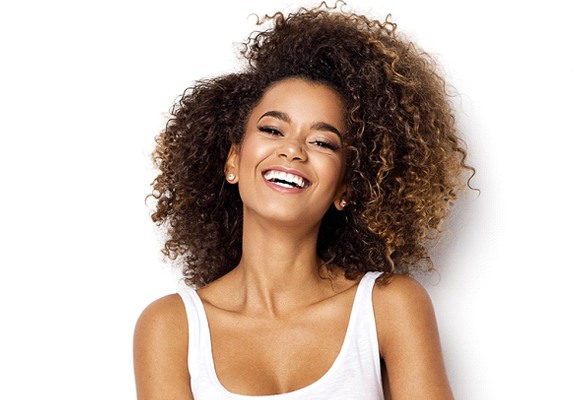 Porcelain veneers are ultra-thin sheaths that cover the surface of your teeth. They are designed to hide a variety of cosmetic flaws, including:
Gaps between teeth
Minor misalignments
Chips
Cracks
Stains
Discoloration
What is the Process for Getting Veneers?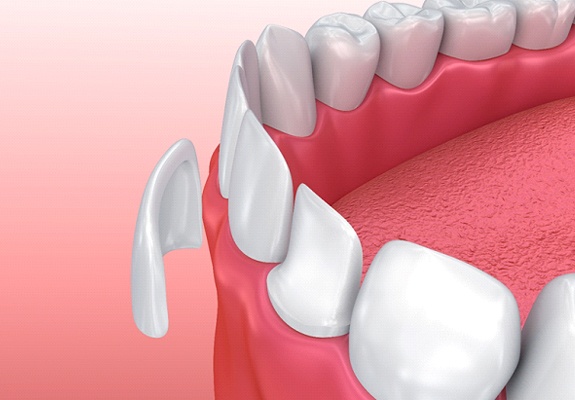 A normal porcelain veneer treatment will take two visits to our office. At Scotch Plains Fanwood Dental Care, your cosmetic dentist in Fanwood will welcome you and ensure you are comfortable before we begin. After evaluating your oral and overall health, we will start by using a shade guide to determine the color of your new veneers. Next, we will determine which flaws need to be addressed and begin removing a small portion of the enamel from each tooth that will receive a veneer. This process is necessary to ensure the veneer lays flat against the natural tooth and the bonding agent properly adheres.
The next step is to take impressions of your teeth to provide the dental lab technicians with a blueprint to begin creating your customized veneers. Our team will make sure the technicians are provided the correct size, shape, and color, so you will have a smile you are proud to show off.
Once your permanent veneers are ready, you will return to our office and have them carefully put into place. It takes an artful and skilled hand to place each veneer, so with the help of special cement and a curing light, the bonding agent will harden, giving you a beautiful, fully transformed smile.
Benefits of Veneers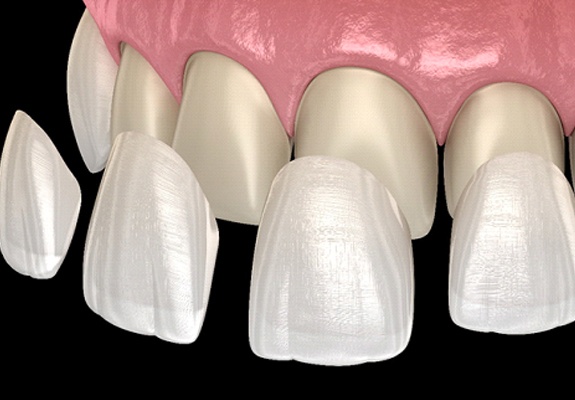 The reason so many people, even Hollywood's elite, choose porcelain veneers is because of the many benefits they offer, some of which include:
A natural look and feel. You can forget about having "chiclet teeth."
A low-maintenance solution
Improved appearance
A longer-lasting solution that can last 10 years or longer
A procedure that is far less invasive than having dental crowns placed
Versatility in covering the most unsightly cosmetic flaws
Who is a Good Candidate for Veneers?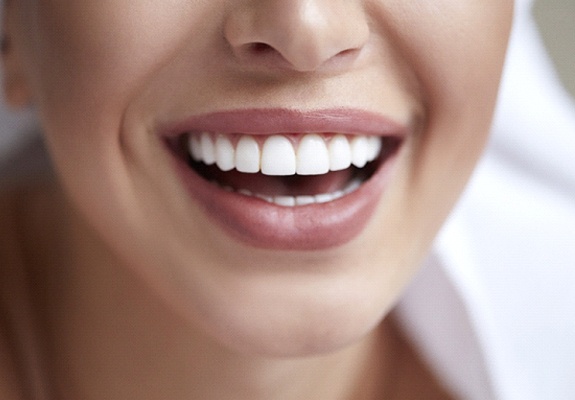 Porcelain veneers are extremely versatile when it comes to hiding cosmetic flaws, which is one of the reasons it is a great solution for almost anyone looking to improve their smile. Before we sign off on your treatment, we'll need to make sure you have good oral and overall health and that you will be dedicated to taking care of your veneers.
While it doesn't take much to keep your new teeth intact, you'll need to make sure you're brushing, flossing, and rinsing regularly, and agreeing to maintain your six-month dental appointments. This time will allow us to check your veneers for any minor chips or problems.
Should you have gum disease or tooth decay prior to receiving veneers, you'll need to treat those problems first. You don't want to waste your money on a new smile if underlying issues exist. Take care of them first, then we can begin talking about your fully transformed smile.