We Welcome All Dental Insurance
Dental insurance is supposed to make paying for your family's much needed dental care easier on your budget, and while that may be true, that doesn't make it any simpler to use! Between constantly changing policies and confusing benefit schedules, it can be tough to know the best ways to use your plan. Fortunately, the team at Scotch Plains Fanwood Dental Care is here to help! We'll not only accept your plan but we'll show you proven ways to maximize it as well. Below, you'll find our quick and easy guide on how to do just that, but to learn how we can utilize your particular plan, be sure to give us a call!
Understanding How Dental Insurance Works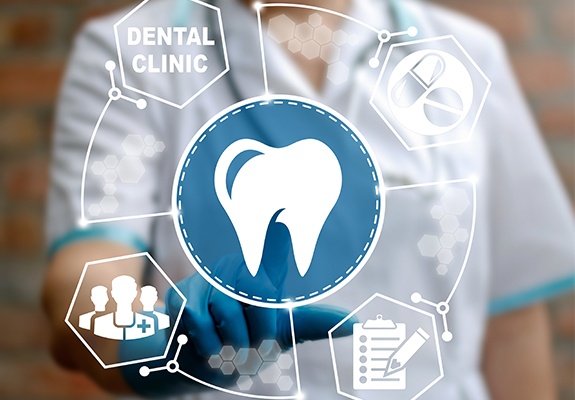 Dental insurance shares a lot of similarities with health insurance, except for one main difference: dental insurance is focused a lot more on prevention. Most plans are designed to make basic services more affordable so patients are able to take care of minor issues early before they require more extensive (and expensive!) care. When used correctly, dental insurance can be great for both your smile and your wallet. Keep this in mind when reading the next section.
What Your Dental Insurance Plan Covers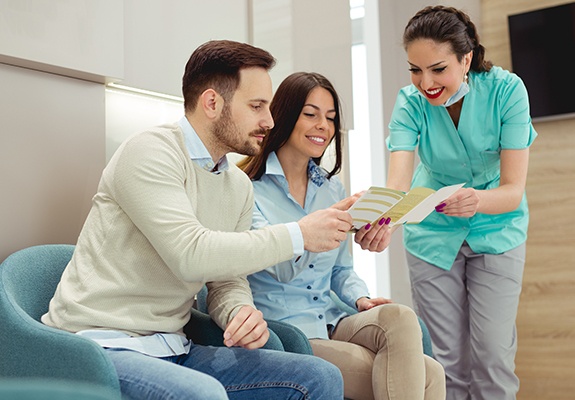 Not every plan is the same, but most insurance policies have similar benefits that look something like this:
Preventive care is covered 80-100%. This includes checkups, cleanings, dental sealants, and fluoride treatments.
Minor restorative care (like fillings) is covered 70-80%.
Major restorative care is covered 40-50%, and this includes treatments like crowns, bridges, extractions, and root canal therapy.
Cosmetic procedures are typically NOT covered.
So what is the best way to maximize your plan? Focus on prevention. By attending your two recommended checkups and cleanings each year, you'll not only spend little to nothing out of pocket at the dentist, but you'll also dramatically lower your chances of needing those services which receive less coverage.
Our In-Network PPO Dental Insurance Providers
As an in-network provider with most PPO plans, we're able to offer larger savings compared to an out-of-network dental office. Plus, those savings kick in immediately—you'll only have to pay for your portion at an appointment rather than have to wait to be reimbursed by your insurance later.
However, unlike with health insurance, going out-of-network with your plan doesn't always mean you'll be spending a ton more. You can still save quite a bit depending on the dental office, and most patients are pleasantly surprised when they ask us about their plan.
We proudly accept the following dental insurance plans:
Aetna
Ameritas
Anthem
Unicare
Careington
Cigna
Delta Dental
DNOA
Empire
Guardian
Horizon
Humana
MetLife
Principal
Sunlife
United Health Care
And many more! Ask our friendly team if we take your plan.