Advanced Dental Technology – Fanwood, NJ
Exceptional Technology for Exceptional Care
Our dentistry team truly believes that if a dentist wants to provide the highest-quality dental care possible, they need to use the latest technology. That's why they are constantly researching and integrating the latest advancements into our dental office. If there is an instrument available today that will make your time with us more convenient and comfortable, you can trust that we already have it! If you're ready to come experience the very best that modern-day dentistry has to offer, give us a call today.
Committed to State-of-the-Art & Comfortable Dental Experiences
Digital X-Rays: Better Images, Less Radiation
AirFlow Therapy: Faster & More Comfortable Cleanings
Cone Beam Imaging: Diagnostics Taken to the Next Level
Digital Xrays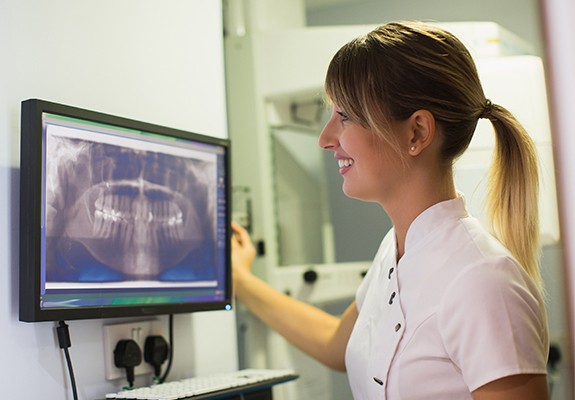 Many oral health issues show their earliest signs beyond what we can see with the naked eye, which is why we use X-rays every single day in our dental office. Since upgrading to fully digital X-rays, we've been able to save our patients' time as well as improve our diagnostics. Compared to traditional film, digital X-rays produce higher-quality images in much less time, plus they also emit up to 90% LESS radiation, which our parents certainly appreciate!
Intraoral Camera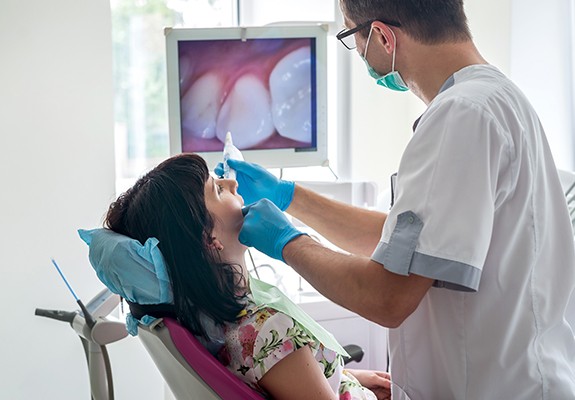 Our intraoral camera helps make dental appointments more transparent because they allow patients to see their smiles from our perspective. About the size of a pen, this small device fits easily into the mouth to capture high-definition images of the teeth and gums. We can then display them on a monitor right in the treatment room. These not only make it easier for our dentists to examine the mouth, but they also enable our team to show what we are seeing to patients so they can better understand their dental needs and treatment options.
Cone Beam Imaging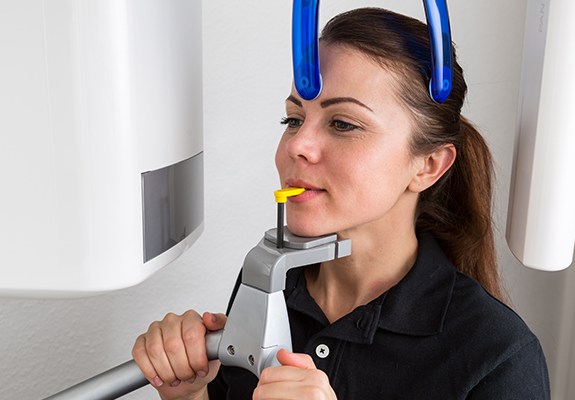 Certain procedures require more planning than others, and to make sure a complex treatment goes absolutely perfect, we like to use cone beam imaging. This enables us to map out a patient's dental anatomy in exhaustive detail by creating a 3D X-ray model of the teeth, jaws, and surrounding oral structures. This empowers our team to plan a procedure down to the finest detail to both guarantee success as well as an easy recovery.
AirFlow Therapy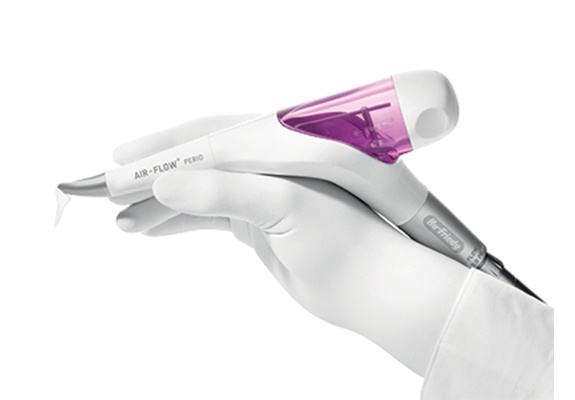 AirFlow Therapy is revolutionizing the way dental offices are able to clean the teeth. Instead of scrubbing or scraping plaque away, we can use a small instrument that exposes the teeth to a steady stream of air and water that is filled with a special powder. These small particles gently and effectively "buff" the teeth, removing harmful deposits that could lead to tooth decay and stains. This approach is not only faster than a traditional cleaning but more comfortable as well, helping routine appointments literally go by like a breeze.