Traditional Braces – Fanwood, NJ
Straightening Smiles for Patients of All Ages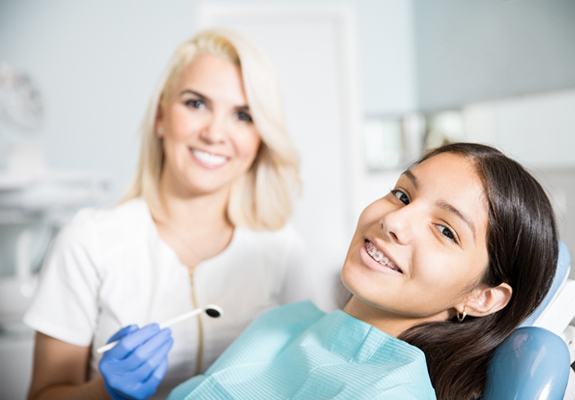 Have you just learned it is time to receive braces in Fanwood? Although it's often considered a familiar rite of passage for most teens, getting braces doesn't and shouldn't have to be a daunting or worrisome experience for people of any age. Gone are the days of bulky metal and wires! Now, you can enjoy the process of achieving straighter teeth with a solution that offers smaller brackets and wires, providing a much more subtle appearance. If you are ready to take the next step, contact our office and let Dr. Osman discuss your own personalized treatment plan.
Why Choose Scotch Plains Fanwood Dental Care for Traditional Braces?
Customized Treatment for All Ages
More Subtle Appearance Than Bulky Braces
Dependable And Affordable at Straightening Teeth
How Do Traditional Braces Work?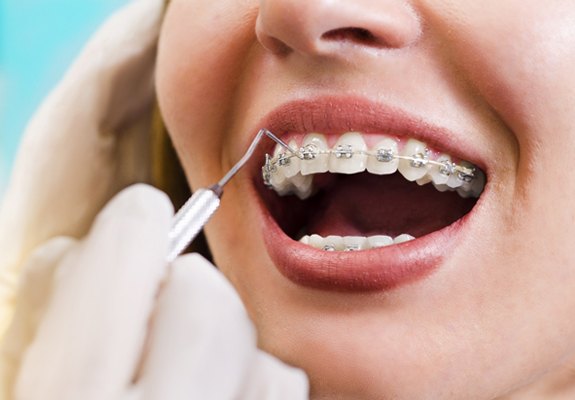 Braces are composed of three main parts: brackets, wire, and elastic rubber bands. During your appointment, your dentist in Fanwood will place the brackets on your teeth using a special bonding agent. This will prevent them from easily falling off. Then, a wire is threaded through each bracket and snapped into place. This puts an even amount of pressure on your teeth to help them move into the right position. At some point, during your treatment, you may be required to wear rubber bands to help align your upper and lower jaw. Not all patients need them, but some do.
Who Is a Good Candidate for Traditional Braces?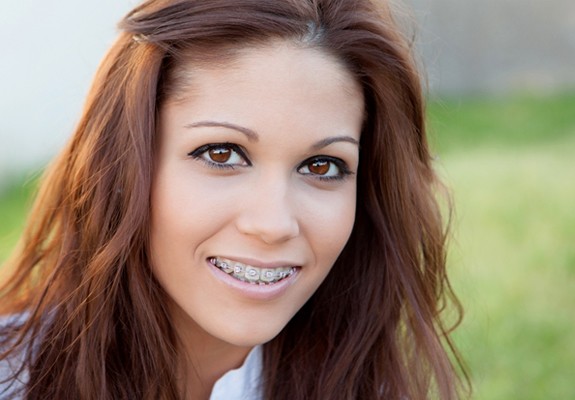 When it comes to determining who will benefit most from traditional braces, the answer is anyone of any age! While adults can opt for Invisalign, children, teenagers, and even adults can wear traditional braces and achieve long-lasting, beautiful results.
What Orthodontic Issues Can Braces Fix?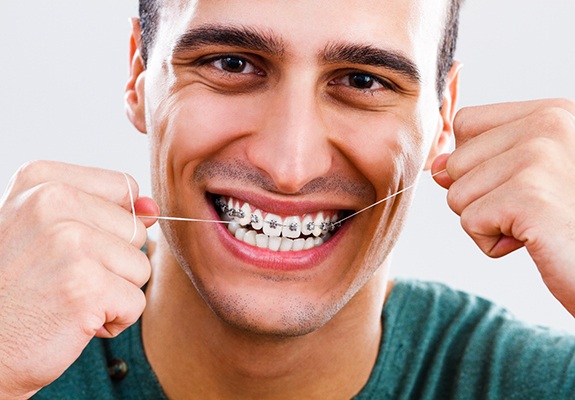 Before moving forward with orthodontic treatment, you'll need to attend a consultation with our team to determine exactly how traditional braces can benefit your smile. This tried-and-true method can be used to address multiple orthodontic issues, such as:
Bite Misalignment
If you have an overbite, underbite, or crossbite, traditional braces can help! It's important to fix these issues as soon as possible to avoid complications like TMJ disorder and bruxism (chronic teeth grinding). With braces, you can correct your bite and improve your chewing and speech patterns.
Crowded & Crooked Teeth
When teeth do not have enough room inside the mouth, they can become crooked and overlapping. Not only can this take a toll on your self-esteem, but your chances of developing cavities are much higher. Luckily, traditional braces can ensure every single one of your teeth has plenty of breathing room.
Gapped Teeth
Having small gaps in your smile can be incredibly frustrating. They can negatively impact your appearance and easily trap excess food debris. Brackets and wires will use the exact pressure needed to close these gaps, correcting visual and functionality issues.
What Are the Benefits of Straighter Teeth?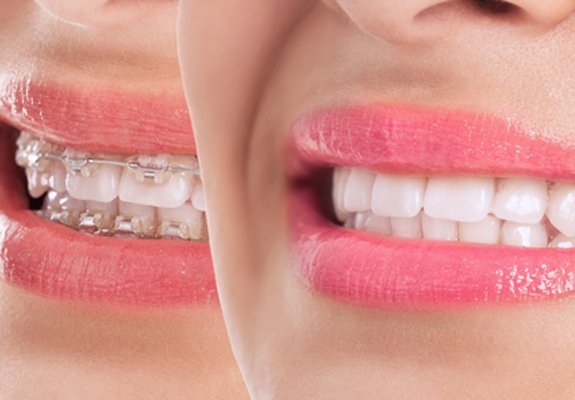 If you're struggling with the idea of having braces, consider the following benefits of having a straighter smile:
Improved Self-Confidence: Feel like you have to hide your face all the time because of your smile? Straighter teeth will give you the improved self-confidence and self-image you need.
Improved Oral Health: Straighter teeth are easier to clean, making it harder for bacteria and food particles to become trapped.
Prevents Periodontal Disease: If you have a problem with inflamed gums, straighter teeth will make it easier to keep those pearly whites clean and reduce the chance of developing periodontal disease, otherwise known as gum disease.
Helps with Wear and Tear: If it's more of an issue with bite alignment than crooked teeth, a misaligned bite can wreak havoc on your teeth and the average wear and tear. Wearing braces can fix this problem!
Caring for Your Braces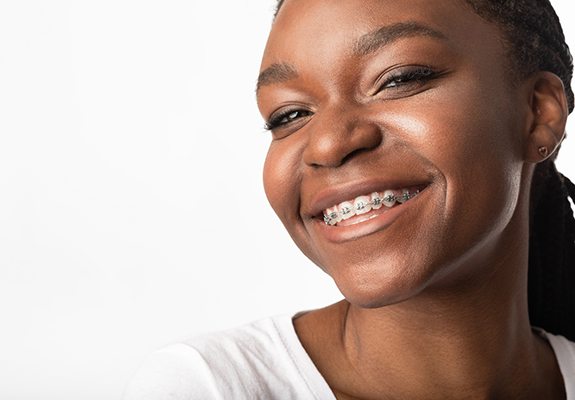 At the end of the day, the only way to ensure your braces successfully do their job is by taking proper care of them. You need to keep them clean and intact! Otherwise, a broken wire or loose bracket could delay your treatment timeline.
To help you out, here are some tips to consider when it comes to caring for your smile with braces:
Avoid problematic foods that are particularly hard, crunchy, or chewy
Wear a mouthguard to protect your pearly whites during sports and physical activity
Brush your teeth for two minutes after every meal and floss at least once a day
Attend your adjustment appointments as required to ensure your treatment is going according to plan