Replacing Missing Teeth – Fanwood, NJ
Come Get Your Full Smile Back
While a single missing tooth might seem easy to ignore, over time, it can actually lead to many serious problems for someone's oral health. The surrounding teeth are likely to shift into the empty space and misalign, and the exposed gum tissue also has a dramatically higher chance of developing an infection. The end result? Even more tooth loss!
Fortunately, our dentists can prevent this from happening to you and improve your ability to chew and speak using a variety of custom-made solutions. And, of course, whatever prosthetic they provide will be beautiful and natural-looking as well, ensuring you'll have a smile you're always eager to show off. To learn more about your options and get started rebuilding your oral health and confidence, contact us today.
Why Choose Scotch Plains Fanwood Dental Care for Replacing Missing Teeth?
All-Inclusive Dental Implant Care
Solutions Specially-Designed for Each Patient
Latest Materials Look Great & Are Guaranteed to Last
Dental Bridges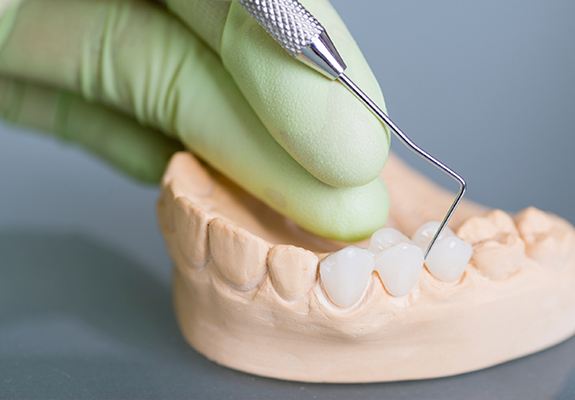 A dental bridge is a type of prosthetic that can be used to replace a single tooth or up to three in a row, and it relies on the strength of the remaining teeth for stability. Dental crowns are fitted over the teeth surrounding the missing ones, and these are used as anchors for the prosthetic teeth that literally bridge the gap. Our bridges are designed to not only aesthetically blend into the smile, but help a patient recover their bite strength as well.
Learn More About Dental Bridges
Dentures & Partials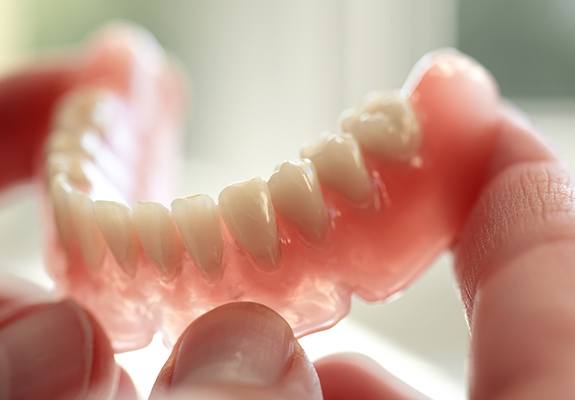 For patients who are missing several teeth or even an entire row, dentures offer a quick and affordable solution to close all the gaps at the same time. Our dentures are personally designed to fit each patient, and they are made using ceramic teeth that are affixed to a base designed to look just like gum tissue. Partial dentures can replace teeth throughout the mouth, while full dentures sit directly on the gums to bring back a complete arch.
Dental Implants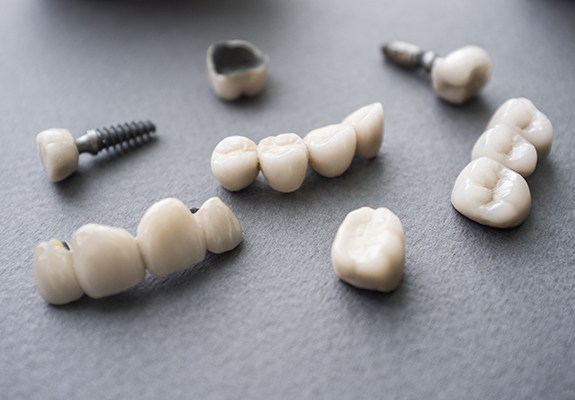 In the realm of tooth replacement, dental implants truly stand alone, as they are the only treatment that brings back an entire tooth both above and below the gum line. A small post is placed into the jawbone that mimics the root structure of a tooth, and this strong foundation ensures that the new teeth will never slip out of place or break. They enable a patient to eat whatever they like and smile with complete confidence for decades to come.