Invisalign – Fanwood, NJ
Straighter Teeth in Less Time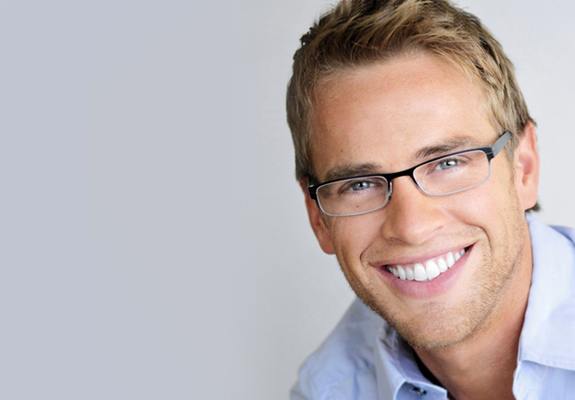 If you've made the decision to do something about your crooked smile, congratulations! At Scotch Plains Fanwood Dental Care, we are happy to hear that you are ready to invest in the smile you deserve, and the best part is you don't have to achieve it with traditional metal braces. Whether it's crooked teeth, overcrowding, spacing issues, or a bite alignment problem, we are equipped to solve your problem. How? With the only clear solution that will have you seeing noticeable results sooner – Invisalign in Fanwood. Let our dental professionals help you get started today! Call our office to schedule a consultation.
Why Choose Scotch Plains Fanwood Dental Care for Invisalign?
Clear, More Discreet Alternative to Metal Braces
Customized Treatment Plan for Your Dental Needs
Faster Results
What is Invisalign?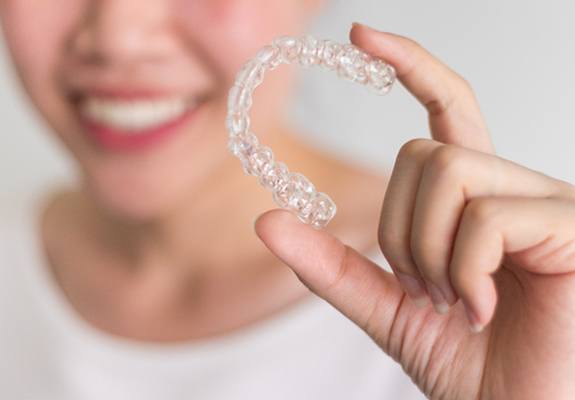 Does the idea of achieving straighter teeth without anyone knowing sound appealing? We're not surprised, especially as more and more people are opting for a less noticeable method of treatment. Thankfully, with advancements made in dentistry, Invisalign clear braces offer an alternative solution to traditional metal braces.
These lightweight, clear aligners are so subtle and discreet, no one will ever have to know you're receiving treatment. Not only are they removable, but they're easy to clean and offer a gentler way to straighten your teeth. Additionally, you'll see your desired results much sooner than you would with metal braces.
How Does Invisalign Work?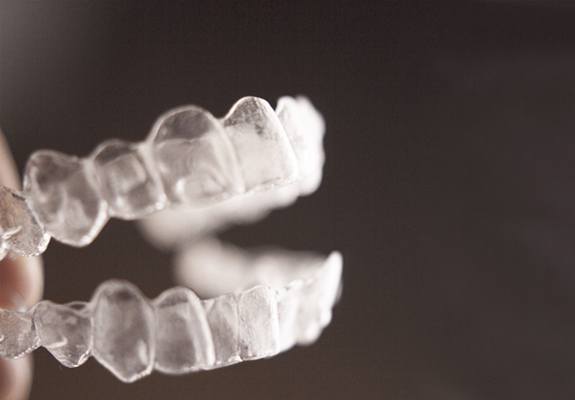 To begin your treatment, it takes two visits to our office. During your initial consultation with Dr. Osman, he will go over your desired goals with Invisalign. Once he examines your mouth and takes impressions of your teeth and gums, he will begin to map out a treatment plan before sending your impressions to the dental lab. This is where they will begin to work on your customized Invisalign aligners.
During your second visit, you'll receive your custom-made aligners, and your dentist in Fanwood will ensure the first set fit your teeth just right. Receiving detailed instructions, you'll be expected to wear your aligners 20-22 hours each day in order to prevent a delay in treatment. You will wear your aligners for two weeks before switching to the next set in the series. Each time you switch, your teeth will begin to gently shift and may experience some minor discomfort; however, this will dissipate quickly and can be easily relieved with over-the-counter pain medication.
It's important to remember that while being treated with Invisalign, you will need to remove your aligners when eating, drinking, or cleaning them. Otherwise, they should remain in your mouth. While eating or drinking, make sure to keep them in a safe, protective case to prevent damage.
What Are the Benefits of Invisalign?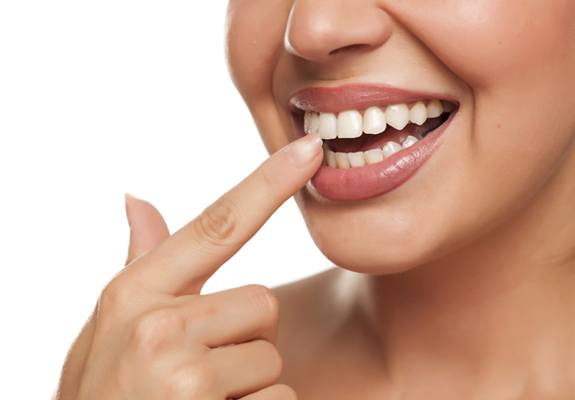 When comparing traditional metal braces to Invisalign, it can be hard to opt for the former choice because of all the benefits presented by Invisalign. Some of these benefits include:
Discreet Treatment: Invisalign aligners are clear and make it hard for anyone to notice you're receiving treatment.
Quicker Results: Compared to years of wear with traditional braces, patients who wear Invisalign are typically done anywhere between 6-18 months.
No Irritability: Invisalign is smooth, making it impossible for your soft tissues to become irritated, unlike traditional braces that rub your cheeks, gums, and other areas of the mouth.
Minor Discomfort: Each set of aligners gently moves your teeth. Traditional braces require a wire to be forcibly tightened, causing pain and serious discomfort.
Understanding the Cost of Invisalign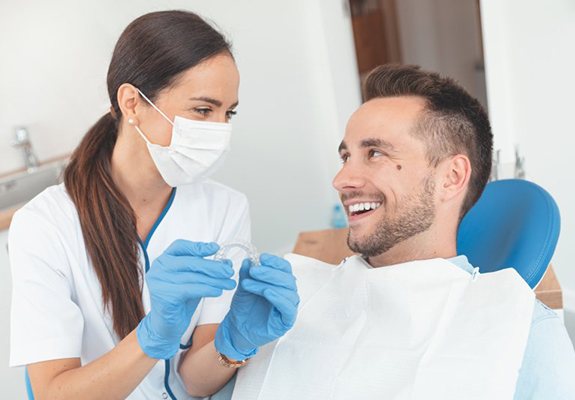 It's important to understand that there is no "one-size-fits-all" price you can expect to pay when it comes to Invisalign in Fanwood. This is because each treatment is 100% tailored to meet your individual needs. Not to mention, the end cost is dependent on your completing the treatment on time by wearing your aligners as often as recommended. Our team will happily review the variables affecting your treatment costs during your consultation and come up with ways to make your newly straightened smile more affordable!
Factors That Affect the Cost of Invisalign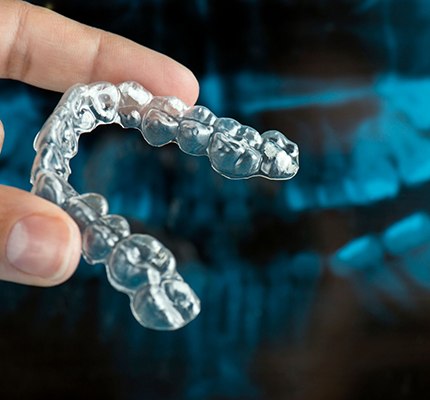 The customizable nature of Invisalign means that no two patients will pay the exact same amount. A number of factors can affect the cost of Invisalign in Fanwood, including:
Will you be wearing the aligners on your upper teeth, lower teeth, or both? Wearing a greater number of aligners will result in higher treatment costs.
How severe are your orthodontic issues? Fixing a few small gaps between the teeth, for example, is simpler and less expensive than addressing a major overbite.
How long is your treatment expected to last? If you end up having to wear more aligners than originally planned, you'll understandably have to pay more.
Invisalign vs. Smile Direct Club™: Comparing the Costs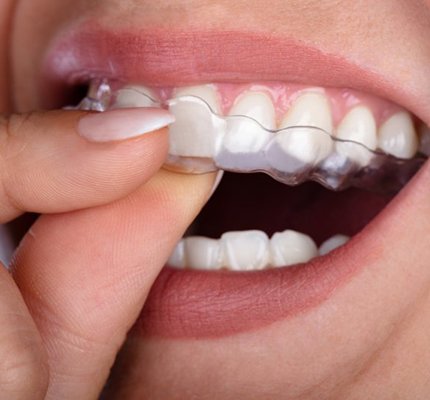 It can be tempting to try and save money by ordering a do-it-yourself clear aligner kit like Smile Direct Club. After all, they tend to only cost a fraction of the price of Invisalign. However, there are a few reasons why it's better to invest in Invisalign:
Your progress won't be monitored by a dental professional. While it may seem convenient to avoid routine checkups, any potential issues won't be detected right away, so they could worsen later on.
You'll be responsible for taking your own impressions of your teeth. This may not sound complicated, but there's always the risk that your impressions could be inaccurate. Your aligners might not fit correctly, which could result in more harm than good for your smile.
If an issue develops during your treatment with a DIY clear aligner kit, you'll have to deal with a customer service line. With Invisalign, though, all you have to do is call our office to quickly get your smile back on track.
By seeing an Invisalign dentist in Fanwood from the beginning, you can avoid these problems and safely achieve lasting results. You'll also have greater peace of mind knowing that our team will be by your side every step of the way!
Does Dental Insurance Cover Invisalign?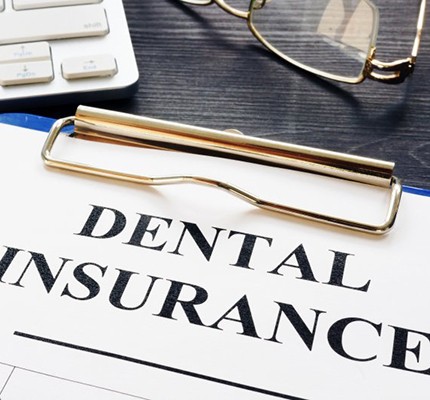 It's possible to receive dental insurance coverage for Invisalign, but it's not a guarantee. Some plans might cover orthodontics to some degree, but there may be stipulations. For example, it might only cover traditional braces, or it might only apply to patients under the age of 18.
Our team members are experts at reviewing insurance policies and helping patients get the most out of their benefits, so we'll be more than happy to review your policy!
Options for Making Invisalign Affordable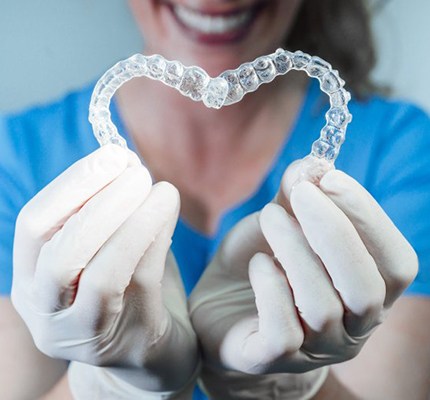 Even if you don't have dental insurance, you can still save on Invisalign treatment at Scotch Plains Fanwood Dental Care. We offer our own alternative to traditional insurance in the form of our in-house dental savings plan. Simply pay one flat fee to access FREE basic preventive care as well as discounts on the majority of other treatments we offer. Best of all, there are no deductibles, annual limits, or waiting periods to worry about – just sign up and start saving!
Invisalign FAQs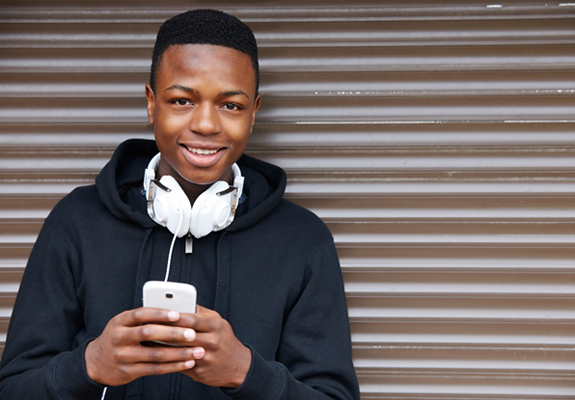 Are you still curious about whether Invisalign clear braces in Fanwood is the best orthodontic treatment for you? Using the latest teeth-straightening technology, our dentists at Scotch Plains Fanwood Dental Care custom-tailor a treatment plan suited to your unique needs. If you're still on the fence about whether this procedure is right for you, we've answered some common questions we receive below to help you make your decision.
How do I clean my aligners?
During your treatment, it's vital to keep your aligners clean to reduce your risk of developing oral health problems. If you don't, food particles and plaque can become wedged between your teeth and trays, causing harmful oral bacteria to accumulate and produce enamel-eroding acid that leads to issues like cavities and gum disease.
Here are a few tips to help keep your aligners looking clear and clean:
Remove them before you eat or drink anything other than cool water.
Rinse your aligners before you put them back in your mouth.
Clear them of plaque and debris by using a soft-bristled brush and clear antibacterial soap.
Sanitize them by soaking them in a 50/50 mixture of vinegar and water for 15 minutes.
For more tips, don't hesitate to contact our office!
Will I have to wear a retainer after Invisalign treatment?
Your teeth have an impressive ability similar to muscle memory. After your treatment is complete, if they're not held in place using a retainer, they will begin to drift back into their original positions, erasing all of the hard-earned progress you've made over the course of countless months.
When you get closer to your last series of aligners, our team will discuss specific retainer options available to you. We'll take detailed impressions of your teeth and create a customized mouthpiece that will keep your smile looking beautiful and straight.
I'm considering getting Invisalign for my teenager. How can I make sure they're following their treatment plan?
Invisalign treatment requires some self-discipline and responsibility to wear the aligners for at least 22 hours every day and keep track of where you put them. Before your teenager commits to the treatment, be sure to discuss what will be required of them to achieve the best results. As a parent, you should have a good idea of how diligent your teen will be about sticking with the treatment.
Throughout the process, your teen will attend routine appointments where their dentist in Fanwood will examine the progress they've made. During these appointments, you'll also be able to see how your teen is doing. Plus, aligners for teens come with a small blue dot on them that will allow you to see if the trays are being worn as much as they should be.
How much does Invisalign cost?
Every patients' treatment plan varies depending on a several factors, including the severity of their orthodontic issues and length of their treatment. The best way to learn what the cost of your treatment will be is to schedule a consultation with one of our professionals. They'll develop a customized treatment plan for you that will address any concerns you may have.