Dental Bridge – Fanwood, NJ
Restoring Smiles with Customized Restorations
Are you missing one or several consecutive teeth? Do you find yourself keeping your mouth closed when it's time to take pictures? Missing teeth can be embarrassing, and at Scotch Plains Fanwood Dental Care, we know and understand how an incomplete smile can negatively impact your self-esteem. This is why we're proud to offer our patients a viable solution to rebuilding their smile – a dental bridge in Fanwood! Using your natural teeth to serve as anchors for the customized restoration, we can help you "bridge the gap" and construct a fully restored smile. Find out how we can help you by calling us to schedule an appointment today.
Why Choose Scotch Plains Fanwood Dental Care for a Dental Bridge?
Customized restorations for your individual needs
Fully restored smile and facial appearance
Insurance and financial available
Who is a Good Candidate for Dental Bridges?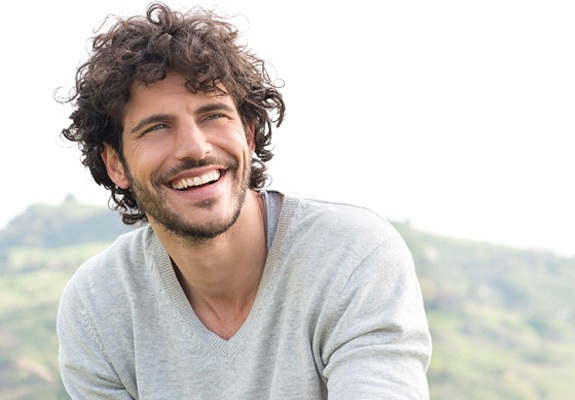 Prior to being fitted for a dental bridge, it is imperative that your dentist in Fanwood first examine your smile. Gathering as much information as possible via a visual exam and X-rays, our team will investigate the area with the missing teeth and determine the status of your oral health. There are a few things that will need to be considered before you move forward with receiving a dental bridge, including:
Your oral health – If you have gum disease or tooth decay, it will be necessary to take care of these issues before receiving your dental bridge.
Your overall health – Our team will want to know more about your overall health to make sure you're in good shape to receive this customized restoration.
No Gum Disease – Because your dental bridge will sit on your gums, they need to be healthy. If gum disease is allowed to develop, this can negatively impact your bridge.
Consecutive Missing Teeth – In order to have a traditional dental bridge placed, the missing teeth must be consecutive.
What is the Procedure for a Dental Bridge?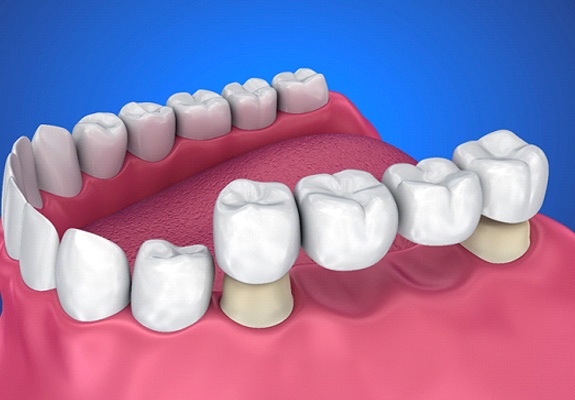 A typical dental bridge procedure will take two appointments. The first visit will require that our dentists alter your healthy teeth that sit on either side of the gap. The reason for this is because the customized bridge must snugly fit over your natural teeth. Once they've filed down your teeth, impressions will be taken to send to the dental lab. There, technicians will use the impressions to build a dental bridge using three dental crowns that are fused together.
After several weeks, you will return to have your permanent bridge put into place. The two outer crowns will fit over your natural teeth while the other crown(s) will sit on top of your gums. You can expect your regular teeth to stay in place and not shift thanks to your new restoration.
What Are the Benefits of Dental Bridges?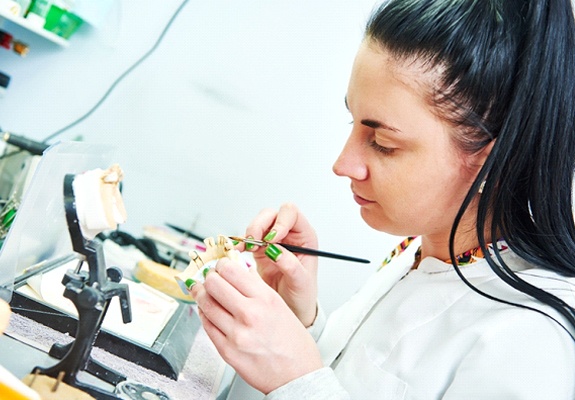 When it comes time to restore your smile, you want a solution that offers the greatest array of benefits, right? Fortunately, a dental bridge can give you a more affordable way to complete your smile and increase your confidence. We know there are other options available such as an implant-retained bridge, but here are some of the many benefits associated with a traditional bridge:
Improve appearance and increase confidence
Maintain facial shape
Recover bite strength and evenly distribute bite force
Prevents a shift in your natural teeth
Enables you to speak clearly and chew confidently