April 5, 2023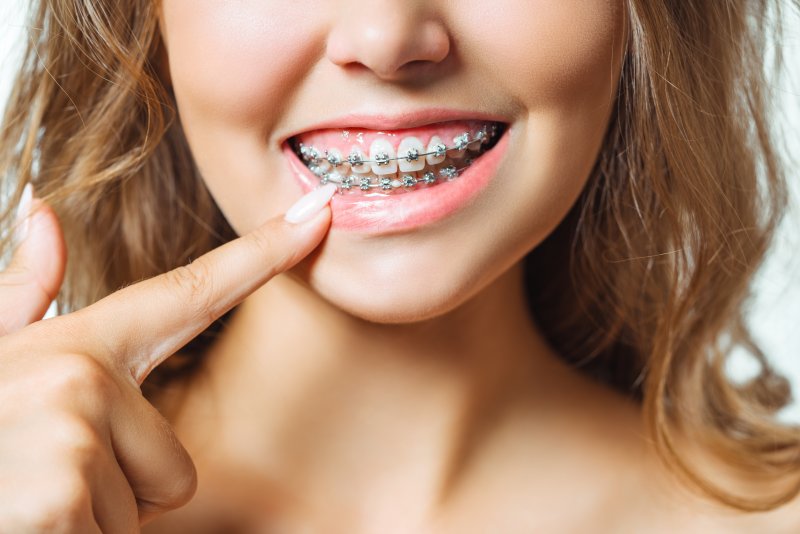 Often when talking about orthodontic treatment, some dentists will make the mistake of assuming that they're always dealing with a set of immaculate teeth. However, in reality, very few people's teeth are perfect.
If you have had some kind of dental work—like crowns, bridges, or veneers—you may wonder whether orthodontic treatment is an option for you. Here's some information that you might find useful.
Will Dental Work Cause Problems for Braces?
If you're considering traditional wire-and-bracket braces, there are unfortunately some varieties of dental work that can cause problems.
In the case of certain kinds of dental work, it could be difficult for the brackets to adhere to them. This is the case for veneers, for example. However, there are also some specialized adhesives that make it possible to attach brackets to certain kinds of crowns.
If you've had a root canal before, it may also be the case that your teeth aren't quite strong enough for braces. You should let your dentist know if that's the case.
Ultimately, whether braces are an option for you depends on the quality, amount, and kind of dental work that you've had. You should tell your dentist about your medical history and they'll be able to let you know whether braces are a good idea.
What About Invisalign?
While braces may not be possible for people with dental work, Invisalign is another story. Invisalign aligners don't have to adhere to the teeth, which means that they skirt the problems traditional braces may have with crowns or veneers.
Of course, Invisalign can't do everything that traditional braces can. However, when dealing with moderate misalignment, Invisalign may be a little easier for people with dental work to deal with.
Should I Get Restoration Before or After Orthodontia?
If you're talking to your dentist about a smile makeover, you may be getting a mix between restorative, cosmetic, and orthodontic care. In such cases, it's generally recommended that you get braces before getting crowns, bridges, or veneers, for the reasons listed above.
About Our Practice
At Scotch Plains Fanwood Dental Care, we're proud to say that we're a little different from other dental offices. Unlike some dentists who just treat you like a name and insurance number, we know that dentistry is about helping support your health in every way that we can! To do that, we'll take the time to understand your health history, your current goals, and what treatment can best help you get where you're going.
If you have any questions about Invisalign, we can be reached at our website or by phone at (908) 322-3222.
Comments Off

on Can I Get Braces if I've Had Dental Work Done?
No Comments
No comments yet.
RSS feed for comments on this post.
Sorry, the comment form is closed at this time.