October 28, 2022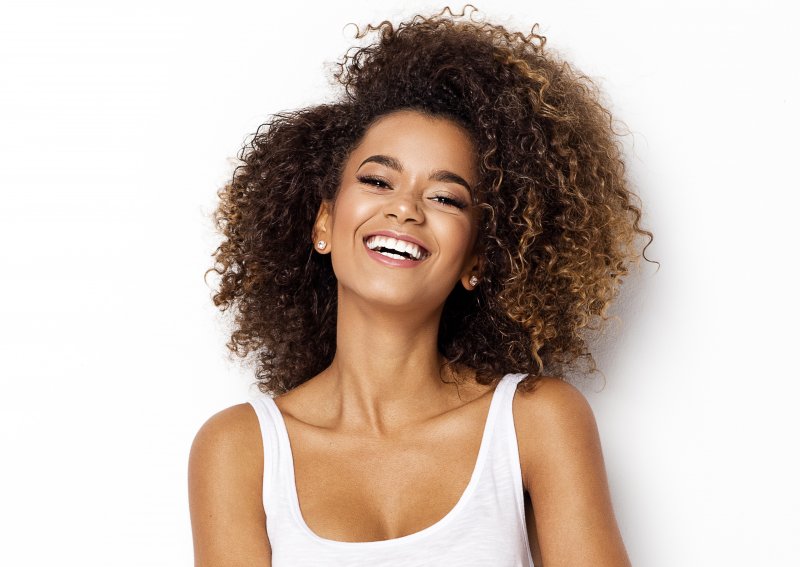 There are so many options now to enhance your smile. Dental bonding is one treatment that can transform minor imperfections by applying a tooth-covered resin over the surface of your pearly whites. But what if you also want the added benefit of a bright white grin through professional teeth whitening? Your dentist is here to let you know all the details about dental bonding and teeth whitening.
Can Dental Bonding be Whitened?
Unlike tooth enamel, the bonding resin used in dental bonding is nonporous, so it cannot be whitened. When you receive treatment, your dentist will match the material to the current color of your teeth. As time progresses, your natural teeth may become stained, which will cause a noticeable discoloration mismatch. If you receive a teeth whitening treatment, your newly bleached natural teeth will cause even more of contrast. However, the same nonporous property that keeps dental bonding from staining also prevents it from being whitened. If you get a teeth whitening treatment, your natural enamel will get brighter while your dental bonding will not, causing a noticeable contrast! Keep reading to discover your options to get the gleaming smile you desire!
Your Options for Teeth Whitening with Dental Bonding
The best time to lighten your natural teeth is before your direct bonding procedure. In this way, the composite material can match the same color as the rest of your smile. Your desired brightness will already be achieved for both your natural teeth and your dental bonding.
If you've already received bonding treatment, then you'll have to whiten your teeth with the following options:
Replace the stained resin—After your professional tooth whitening treatment, your dentist can replace the old resin with new bonding that matches your brightened smile. This is a great option if your dental bonding is more than 10 years old or has become worn down.
Veneers—You may also get porcelain veneers instead to completely cover up the stained bonded teeth. Your dentist will match your custom veneers exactly to your newly whitened teeth.
Your Professional Teeth Whitening Options
After you and your dentist have decided what will be the best treatment for you with your dental bonding and teeth whitening, now it's time for a brighter smile! Professional whitening is faster and more reliable than over-the-counter options. With customized treatments, like Zoom! Teeth Whitening, you will receive comfortable and safe in-house care.
The treatment should only take about an hour. After your lips and gums are covered, a specialized whitening gel containing hydrogen peroxide is applied to your enamel and then activated by a special light. After three separate 15-minute sessions, your new smile will emerge! You will be given custom trays for touch-up treatments at home to ensure your pearly whites will shine as long as possible.
While you are not able to directly whiten your dental bonding, there are options to achieve the brighter smile you dream of. With the help of your dentist, you can pick the best one for you so all of your pearly whites can match and shine brightly!
About the Author
Scotch Plains Fanwood Dental Center improves one smile at a time through the expertise of its team of dentists. With a focus on your comfort and modern technology, they offer a variety of services for you to achieve the smile of your dreams! Their personalized cosmetic dentistry ranges from dental crowns, bonding, veneers, and Zoom! Teeth Whitening. If you are interested in getting a brighter smile, before or after your dental bonding, contact them through their website or call (908) 389-7992.
Comments Off

on Can You Whiten Your Dental Bonding?
No Comments
No comments yet.
RSS feed for comments on this post.
Sorry, the comment form is closed at this time.