August 19, 2022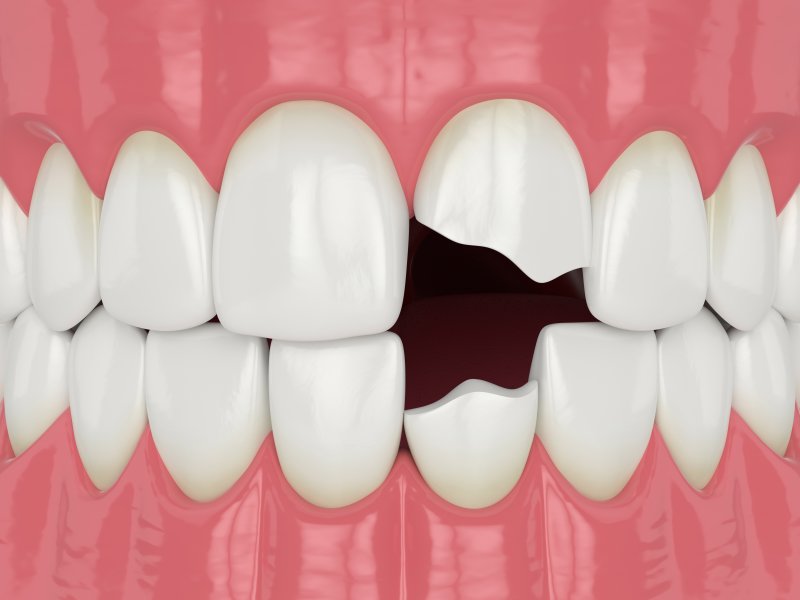 So, let's say you've had an injury and accidentally chipped your tooth. Despite the damage, you might be tempted to put off dental treatment. After all, it's easy to assume the tooth will heal the same way a cut or scrape would. However, this approach would be a mistake — your chip isn't something that'll fix itself. In fact, the only way to fix the problem is with treatment from a professional dentist. Read on to learn what to do for a chipped tooth in Fanwood.
Will a Chipped Tooth Heal Itself?
Unlike other body parts, a chipped tooth doesn't heal independently. It might re-mineralize its remaining enamel, but it won't grow back the lost part.
You see, the body can only heal areas that have cells. Enamel, in contrast, is almost entirely inorganic — it's mostly just a hardened form of calcium. As such, while dentin and nerves can heal, a tooth's top layer can't. At most, it can only recover enough to fight cavities or infections.
Why Should I See a Dentist for It?
Even if you aren't bothered by how it looks, a chipped tooth can cause health problems. It can trigger discomfort, sensitivity, or even severe and intolerable pain. Even worse, the chip could expose your tooth to harmful oral bacteria. Should that happen, the pearly white could get infected. Left untreated, such an infection could eventually lead to tooth loss and worse.
What Could a Dentist Do to Help?
There are several procedures a dentist could perform to fix your chip. They include:
Dental Filling — If your tooth's chip exposed its inner areas, your dentist could repair the damage with a filling. The results would also be seamless since treatment relies on tooth-colored resin that blends with enamel.
Veneers — On the other hand, you might want something more cosmetic if a more visible tooth was chipped. In that case, you can get porcelain veneers to cover the damage and other smile flaws. The ceramic could even compensate for lost enamel and protect vulnerable tooth surfaces.
While a chipped tooth in Fanwood is serious, it can typically wait a few days for treatment. As you can see, though, it shouldn't go ignored for long. That said, talk to your dentist in the coming days!
About the Practice
Scotch Plains Fanwood Dental Care is based in Fanwood, NJ. Being led by an excellent team of dentists, the practice can handle almost any smile-based need. Its staff can meet the challenge of preventive, cosmetic, or restorative dentistry. The team can even perform emergency dental treatments and dental sedation! For more information or to book an appointment, you can reach them at their website or by phone at (908)-322-3222.
Comments Off

on Will My Chipped Tooth Heal Over Time?
No Comments
No comments yet.
RSS feed for comments on this post.
Sorry, the comment form is closed at this time.