July 1, 2022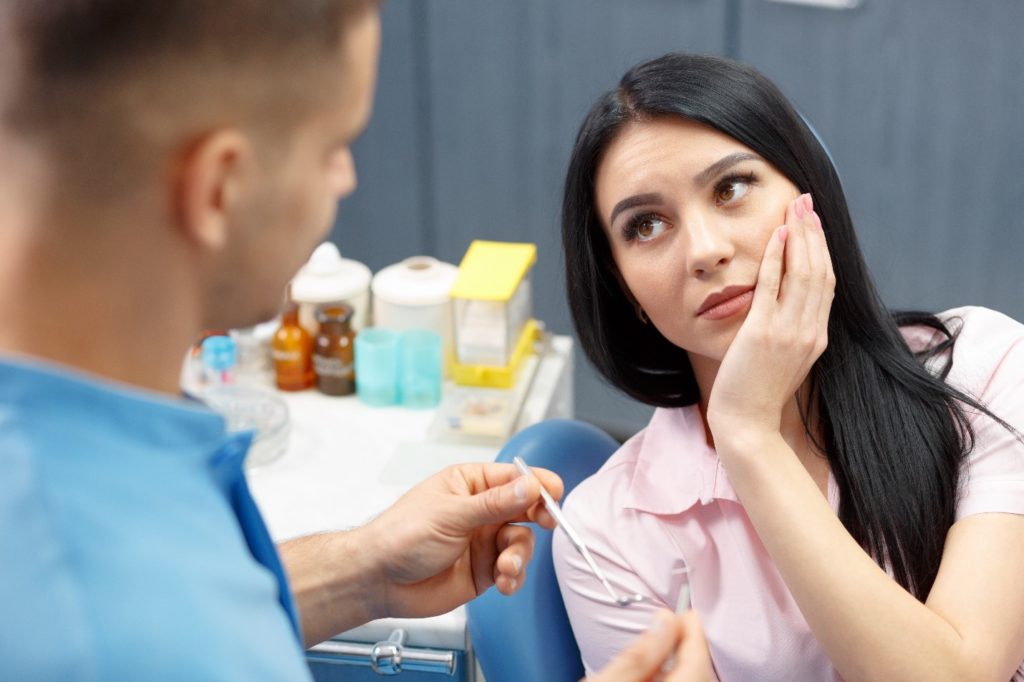 Summer is finally in full swing, and you've probably got a lot of fun trips and activities planned this season. But no matter where you're heading or what you're getting into, something you should be mindful of is the possibility of experiencing a dental emergency while you're on vacation! Dental emergencies can happen any time or any place, and they're absolutely capable of derailing your summertime fun if you don't know how to handle them! That said, here are some tips from your emergency dentist in Fanwood for addressing dental emergencies during summer vacation.
Tips for Addressing Dental Emergencies During Summer Vacation
Whenever you experience a dental emergency, the most important thing to remember is that time is of the essence! Prolonging treatment can lead to some serious consequences but seeking treatment promptly can often make a large difference in your mouth's overall well-being, especially if you've suffered something like a knocked-out tooth. Some common dental emergencies that patients experience during the summertime include:
Broken or cracked teeth – This emergency requires immediate action. You should rinse your mouth and apply a cold compress on the outside of your cheek to treat any swelling. Then find a dentist or emergency room and go in for urgent treatment.
Knocked-out teeth – If this happens, contact a local dentist immediately and try to see them within 30 – 60 minutes. In the meantime, recover the tooth and store it in a cup of milk or small plastic container.
Toothaches and hypersensitivity – If you experience a persistent toothache that doesn't go away, you can take over-the-counter pain relievers to manage your discomfort until returning to your dentist.
If you experience a dental emergency while vacationing and you have travel insurance, you can see a local dentist for treatment. In some serious cases, it might be easier to visit an emergency room for symptom relief. No matter what sort of emergency you're experiencing, it's always important to contact your primary dentist back home to schedule a visit for when you return.
Staying Prepared for Dental Emergencies
It's simply not possible to prevent dental emergencies entirely, especially when you're vacationing! That said, being mentally and physically prepared for one can go a long way. Consider the following:
Prepare a small emergency kit containing the basic essentials: a card with your dentist's information, gauze, over-the-counter pain relievers, and a small plastic container for displaced teeth.
Schedule a dental checkup before leaving to give your dentist the chance to ensure your mouth is in tiptop shape prior to your trip.
Research local dentists so you at least have an idea of where to go in the event of an emergency—this can save you a lot of time and energy!
Practice good oral hygiene every day to drastically reduce the risk of experiencing a dental emergency.
Dental emergencies shouldn't be ignored; they aren't something that can wait until after your trip! Knowing how to prepare for one and being ready to jump into action when it happens can ensure that your smile is in no long-term danger.
About the Practice
Scotch Plains Fanwood Dental Care proudly serves patients and families in the Fanwood, NJ area under the leadership of four skilled specialists: Dr. Ahmad Osman, Dr. David Malakov, Dr. Kirk Kalogiannis, and Dr. Jason Lin. Together they combine several years of experience to provide their patients with an elite level of dental care. Their practice is pleased to offer many available services including emergency dentistry. If you or a loved one is suffering from a dental emergency, don't hesitate to schedule an appointment by calling (908) 322-3222.
Comments Off

on Tips for Addressing a Dental Emergency During Summer Vacation
No Comments
No comments yet.
RSS feed for comments on this post.
Sorry, the comment form is closed at this time.