February 7, 2022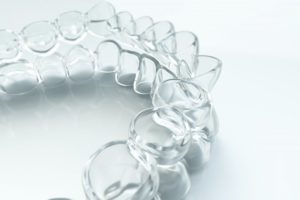 These days, clunky and uncomfortable metal braces aren't your only option for a straighter smile. Clear braces and removable aligners make it easier than ever to complete orthodontic treatment! But with so many options to choose from, it can be difficult to know which service to pursue. You've heard of the famous Invisalign, but there are superbly convenient mail-in DIY clear braces available as well. Are they too good to be true? Unfortunately, they likely are. Here are four very important reasons why you should choose Invisalign in Fanwood instead of DIY clear braces.
1.) In-Office Consultations Are a Good Thing
Many people gravitate towards mail-in aligners because they're drawn to the idea that you never have to step into a dentist's office for this treatment. While this may sound convenient on the surface, it's a much riskier move than many people realize. With a virtual or mail-in consultation, oral health issues that can interfere with your treatment can easily be missed. Plus, it'll be up to you to take your own impressions. If they're even a little bit off, there's a chance your teeth could move into the wrong positions! Visiting your dentist for an in-person consultation is the best way to make sure your journey towards a straighter smile starts off on the right foot.
2.) Invisalign Is Supervised By a Dentist, DIY Clear Braces Are Not
Even with DIY clear braces, you'll still need to virtually check in every now and then to have your progress assessed. However, just like with the consultation, there are a variety of important details that can get missed or overlooked over video calls or photos of your mouth. In-person checkups with your dentist ensure that a professional is monitoring your treatment, and they'll be able to make any minor adjustments right away if needed.
3.) DIY Clear Braces Are Not Recommended By the AAO or ADA
DIY clear braces do not have the American Dental Association seal of approval like Invisalign. In fact, the American Association of Orthodontics have gone so far as to publicly issue a warning against mail-in orthodontics. This means that these products have not met the rigorous standards for safety and effectiveness that have been set forth by this organization. In light of this, the American Dental Association has filed complaints against specific DIY braces companies.
4.) Invisalign Can Potentially Save You a Lot of Time, Money, & Headache
Invisalign has helped millions of patients successfully achieve healthier, more beautiful smiles over the past two decades. Their good track record and numerous patient testimonials add to their trustworthy reputation. On the other hand, even some of the more well-known DIY braces companies could potentially cost you much more than you bargained for. Should something go wrong with your treatment (and as we've seen, there are plenty of chances for that to happen) your orthodontic problems could get worse instead of better. You may end up with far more crooked teeth or bite issues that need to be corrected by a dentist. Trusting your smile to a well-known brand with a good reputation is always the safer bet.
About the Practice
At Scotch Plains Fanwood Dental Care, it's all about you. Our experienced team of dentists offers a wide range of services in-house, including everything from dental cleanings to Invisalign and everything in between. We always put your health and comfort first, and we will be with you every step of the way towards your newly straightened smile to ensure it goes as smoothly as possible. To learn more about Invisalign or any of our other services, we can be contacted online or at (908) 322-3222.
Comments Off

on 4 Reasons to Choose Invisalign Over DIY Clear Braces
No Comments
No comments yet.
RSS feed for comments on this post.
Sorry, the comment form is closed at this time.