March 4, 2021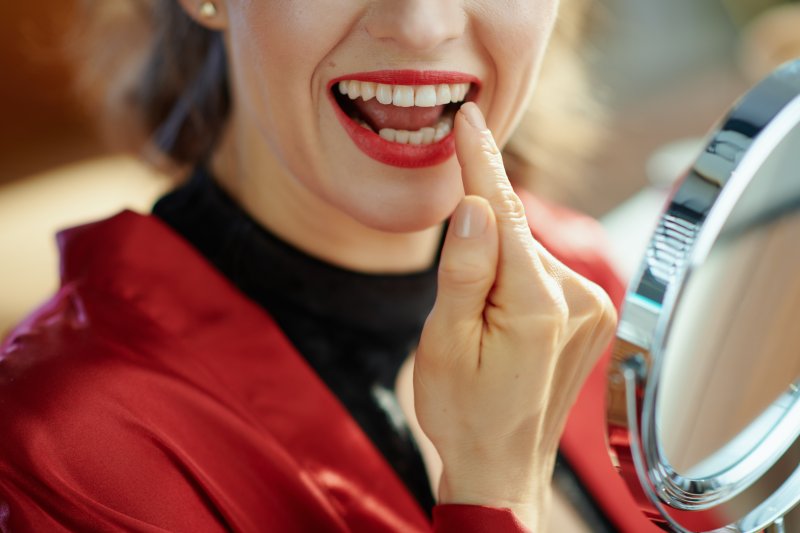 Do you have minor cosmetic flaws that you want to have corrected? One of the great things about living in today's world is the fact that you don't need to settle for a smile that you aren't proud to show off. There are all sorts of different cosmetic treatments out there to help you achieve the smile of your dreams, including dental bonding. But how much does this treatment cost? Continue reading to learn more about the different cosmetic issues that dental bonding can fix, what the procedure is like, and how much you can expect to pay.
What Kind of Issues Does Dental Bonding Correct?
Dental bonding can solve the following common problems:
Gaps: If you have small gaps between your teeth, bonding might be able to help by filling in these spaces without the need for orthodontic treatments.
Keep the roots safe: If you have experienced gum recession from brushing too vigorously, periodontal disease, or another reason, bonding can help by covering up exposed tooth roots.
Misshapen teeth: For misshapen or irregularly shaped teeth, dental bonding can help to even them out and make your smile more uniform.
Cracks/chips: Minor chips and cracks can be solved with this composite material.
Minor decay: If you have minor tooth decay, composite bonding can help to support long term strength and a natural, healthy appearance.
What Can You Expect During the Procedure?
The procedure takes about 30 to 60 minutes for each tooth. There are two main steps that you can expect:
Preparation: This minimally invasive procedure only requires a very small amount of preparation before it can be completed. It doesn't usually even call for anesthetics. Your dentist may drill the tooth in order to change the shape and a color guide is used to pick out a resin color that will perfectly match the rest of your tooth.
Bonding: After the tooth has been prepped, your dentist will roughen its surface and apply a conditioning liquid. This helps the bonding material to stick to the tooth much easier. The composite resin is then applied and sculpted to the tooth. Afterwards, a special light is used to hard the bonding material. The last step involves some additional shaping in order to leave you with the best possible results.
How Much Does Dental Bonding Cost?
Dental bonding is one of the most affordable cosmetic dental treatments out there. Generally, it costs anywhere from $100 to $400 for each tooth that is being treated. The price does vary depending on several factors, like the size of the affected area.
Dental bonding could be the simple solution that you are looking for to enhance your smile. For such a small price, you can show off your pearly whites with pride!
About the Author
Dr. Ahmad Osman earned his dental doctorate from the New York University College of Dentistry where he worked closely with the Director of Esthetics. He is committed to continuing education in order to keep his knowledge and skills sharp. If you have minor cosmetic flaws, he would be happy to help you out. To learn more about dental bonding or to schedule an appointment at his office in Fanwood, visit his website or call (908) 322-3222.
Comments Off

on How Much Does Dental Bonding Cost?
No Comments
No comments yet.
RSS feed for comments on this post.
Sorry, the comment form is closed at this time.