January 26, 2021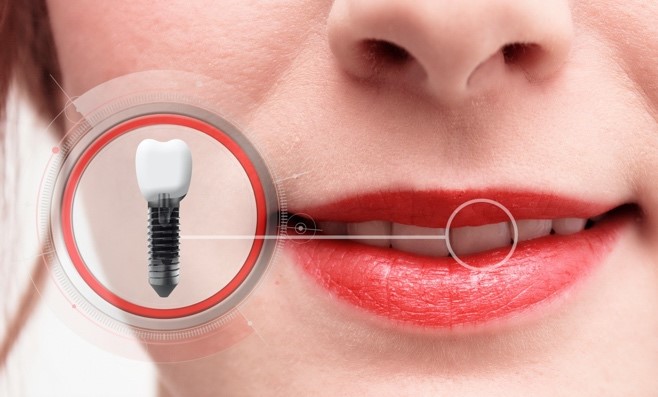 If you're looking for a tooth replacement option, you probably have thought about all sorts of different factors when trying to make the right choice for you. Fortunately, you have a variety of different options thanks to modern dental restorations. Dental implants have become a preferred tooth replacement method because of their many benefits. But how long do dental implants last in Fanwood? Continue reading to learn more about their lifespan as well as some ways to keep them around for as long as possible.
How Long Do Tooth Implants Last?
The lifespan of dental implants in Fanwood depends on multiple different factors. They are considered a permanent tooth replacement option, but they don't necessarily last forever. The good news is that dental implants can last upwards of 25 years and even the rest of your life if you care for them properly. This all depends on the following:
Your overall health
The health of your gums
The location of your dental implant
How well you care for your implant
What Can You Do to Make Your Implants Last?
Fortunately, you are in control of some of the factors that contribute to the life of your dental implants. By doing the following, you can make the most out of them:
Maintain excellent oral hygiene: The crown that is placed on the end of your implant is not susceptible to tooth decay like your natural teeth are, but this doesn't mean that you can slack on your oral hygiene. Brushing and flossing is necessary in order to keep your surrounding teeth and gum tissue healthy. If you end up developing periodontal disease, your dental implant is much more likely to fail.
Use your implants properly: Just like your natural teeth, your dental implants are made to help you chew food, hold in saliva, prevent bone loss, and allow you to smile. You should not be using them to pop bottles, open packages, chew on ice, of bite your nails. This can lead to damage.
Visit your dentist regularly: You will need to see your dentist often for cleanings and checkups. Your dentist will examine your smile and make sure that your implants appear to be in good shape. Issues are more likely to be discovered and treated earlier if you have routine checkups.
There are all sorts of benefits that come with dental implants, but if you don't care for them properly, you won't be able to experience them for very long. By using the tips above, you may be able to go the rest of your life without ever having to worry about missing teeth.
About the Author
Dr. Ahmad Kareen Osman earned his dental doctorate from the prestigious New York University College of Dentistry and is currently continuing his education in implant surgery and prosthetics through a rigorous two-year, 600 credit continuing education program with the American Academy of Implant Dentistry. For more information on dental implants or to schedule a consultation, visit his website or call (908) 322-3222.
Comments Off

on How Long Will My Dental Implants Last?
No Comments
No comments yet.
RSS feed for comments on this post.
Sorry, the comment form is closed at this time.