January 7, 2021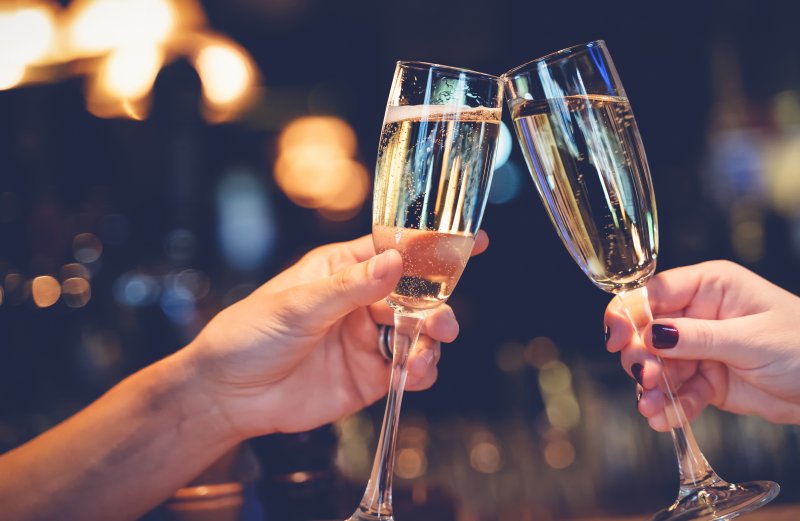 Everyone wants to have a healthy smile, but you can't have one without taking excellent care of your mouth. The good news is that it's a new year which means that there is no better time to make some changes that will benefit the health of your smile. The problem is that many people don't know where to start. Fortunately, a dentist is here to help. Continue reading for some ideas for New Year's resolutions in Fanwood that will benefit your oral health.
Visit Your Dentist Regularly
Did you know that one third of Americans don't see their dentist as often as they would like to? Whether you've been skipping your checkups because of your busy schedule or you keep forgetting to make an appointment, now is the time to get back on track. Give your dentist a call to schedule an appointment. Don't forget to schedule your next visit before your leave the practice.
Floss More Often
Are you constantly told by your dentist that you haven't been flossing enough? This is something that you cannot hide. While brushing is helpful at removing plaque and food debris from your mouth, it isn't enough on its own. There are some areas of your mouth that your toothbrush can't quite reach. Flossing is necessary in order to clean between the teeth and beneath the gumline. Place a container of floss next to your toothpaste so you don't forget.
Stop Smoking
You already know that using tobacco products is bad for your overall health, but did you know that it is harmful for your smile as well? Smoking doubles your risk for gum disease and is linked to many other health issues, including oral cancer. Because this habit can be especially difficult for you to quick, it is important that you find a healthier replacement activity for when the craving kicks in. Talk to your doctor, friends, and family members about the best ways that you can quit for good.
Go Easy on the Sugar
A sugary treat now and again doesn't usually cause harm, but if you are constantly munching on them throughout the day, you smile could be in trouble. Buy fewer sugary sweets when you go grocery shopping and try to find something else that will satisfy the craving. For instance, if you enjoy having a cola with your lunch, try trading it for a crisp sparkling water instead. If you enjoy having hard candy, try keeping a pack of sugar-free gum with you as an alternative.
Have Tooth-Friendly Foods
Not all of your favorite foods are bad for your teeth, even if it may seem that way. Some are actually beneficial for your oral health. Try adding in a few extra healthy foods into your diet. For example, dairy products contain lots of calcium and are therefore excellent for your teeth. Try having a glass of milk or yoghurt for breakfast. Cheese, apples, carrots, pears, celery, cranberries, and almonds are also great choices!
If you're looking to maintain a healthy smile in Fanwood, try using some of these New Year's resolutions. Your teeth will certainly thank you!
About the Author
Dr. David A. Malakov earned his Doctor of Dental Surgery from the New York University College of Dentistry where he graduated with distinction as a recipient of the American Academy of Periodontology Award for Outstanding Achievement in Periodontics. He has completed a supplementary three years of extensive specialty training at the prestigious Advanced Education Program in Periodontics and Implant Dentistry at New York University. For more ways to keep your smile healthy or to schedule an appointment, visit his website or call (908) 322-3222.
Comments Off

on New Year's Resolutions for a Healthier Smile
No Comments
No comments yet.
RSS feed for comments on this post.
Sorry, the comment form is closed at this time.