December 17, 2020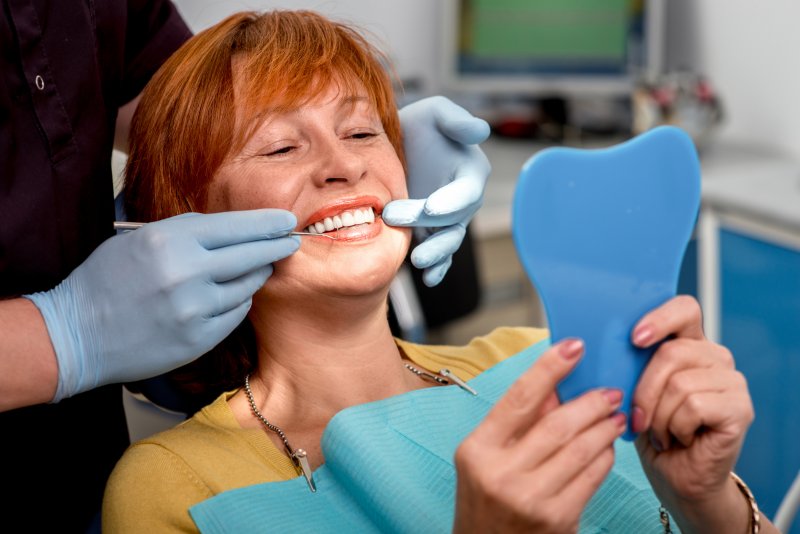 The holiday season is almost here. This is the perfect time of year to think about all the different things you are thankful for. If you have dental implants, you have even more reasons to be grateful. Thanks to them, more than three million people across the country have their smile back! Continue reading to learn about the many benefits that dental implants in Fanwood have to offer that nothing else can do quite as well.
Prevents Jawbone Deterioration
If you are missing teeth in Fanwood, you should know that this can lead to bone loss over time. When you chew your food, your jawbone is being stimulated by your teeth. This is what keeps it strong. If this isn't happening, your jawbone will begin to be reabsorbed and will shrink. Dental implants are the only tooth replacement option out there that replace the root of the tooth, therefore preventing jawbone deterioration.
Improved Function
Dental implants are placed directly into the jawbone by your dentist. The titanium then fuses to the bone in a prosses called osteointegration. Ultimately, this gives your replacement tooth stability and is what restores your chewing power by up to 90% once your implant completely heals. Dentures only restore up to 30% of your bite force which can make it difficult to enjoy some of your favorite foods.
Easy to Care For
You don't need to stock up on cleaning tablets, adhesives, or special dental tools to maintain your implants. Just take care of them like you would with your natural teeth. Brushing twice and flossing once a day, as well as rinsing regularly is necessary. Don't forget about regular dental visits as well!
Natural Appearance
After careful planning, the implant is placed in a location that is optimal for osseointegration to take place. Crowns are made to be the exact size, shape, and color needed to blend in seamlessly with the rest of your smile.
Long-Lasting
Dental implants are a permanent tooth replacement option. They can last upwards on 25 years and even for the rest of your life if you care for them properly. On the other hand, dentures and dental bridges need to be repaired and replaced periodically. With implants, you may never have to worry about your missing teeth again.
This holiday season, don't forget to give thanks for your dental implants. If you're missing teeth, ask your dentist if you'd make a good candidate. This way, you can reap all of the benefits above!
About the Author
Dr. Kareem Osman earned his dental doctorate from the prestigious New York University College of Dentistry and is currently continuing his education in implant surgery and prosthodontics through a rigorous two-year, 600 credit program with the American Academy of Implant Dentistry. For more information on dental implants or to schedule a consultation, visit his website or call (908) 322-3222.
Comments Off

on 5 Reasons to Be Thankful for Your Dental Implants
No Comments
No comments yet.
RSS feed for comments on this post.
Sorry, the comment form is closed at this time.