December 3, 2020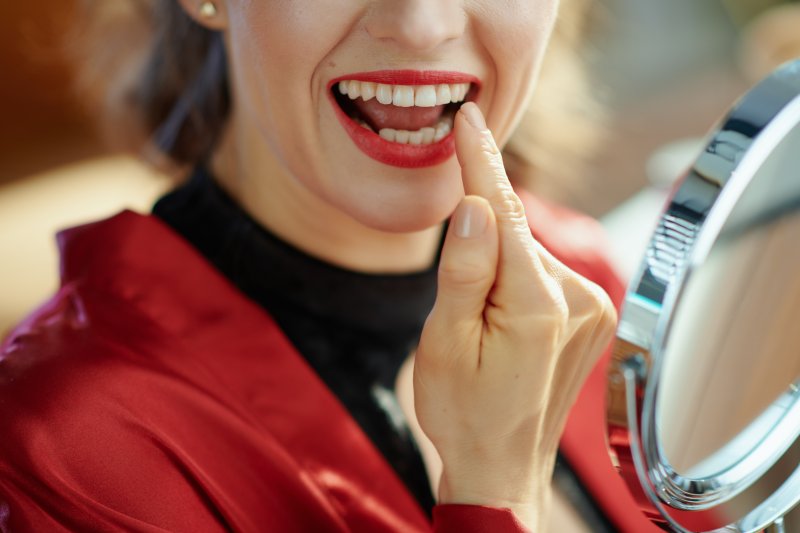 Do you have small details of your smile that you'd like to change? So do a lot of people, but many of them never see a dentist about it because of lack of time or fear of costs. The good news is that there are all sorts of cosmetic dental treatments in Fanwood that can help you reach your smile goals. One preferred method is cosmetic bonding. This involves the use of a tooth-colored composite resin that is sculpted to the tooth to fix imperfections. Read on to learn more from your cosmetic dentist about the benefits of this treatment and the different aesthetic issues it can fix.
What Are the Benefits of Cosmetic Bonding?
Here are a few reasons why cosmetic bonding is a popular treatment:
Minimally Invasive: Bonding is placed directly over your existing enamel, so it can be completed in a single appointment. Your dentist simply prepares the surface of your tooth before applying the resin and molding it into shape. This mold is then hardened with an ultraviolet light. Lastly, the resin will be polished and buffed so it has a natural appearance.
Affordable: Direct bonding is one of the easiest and least expensive cosmetic dental procedures out there. For small corrections, it is a great solution and usually, no anesthesia is required!
Effective: On average, direct bonding lasts anywhere between 5 to 10 years before you need it to be replaced.
What Problems Can Be Solved with Cosmetic Bonding?
All sorts of issues can be solved with dental bonding. Here are a few problems that this treatment is commonly used to solve:
Close gaps: Lots of people are self-conscious about small gaps between the teeth. Dental bonding can help to fill these spaces, leaving you with a natural appearance.
Protect roots: Brushing too vigorously can cause gum recession, which leads to exposed roots. Pain and sensitivity are often the result. Bonding can cover these areas and protect your roots from issues later on.
Alter tooth shape: If you have a tooth that appears larger or smaller than others, bonding can be used to smooth out discrepancies in size and shape.
Fix small chips and cracks: If you have a minor chip or fracture, bonding can easily repair this issue.
Restoring decay: Minor tooth decay can be solved with composite bonding. It supports long-term strength and is shaded for a natural look.
If you have minor aesthetic flaws in your teeth, ask your cosmetic dentist in Fanwood about dental bonding. This way, you can reach your smile goals without breaking the bank!
About the Author
Dr. Kirk A. Kalogiannis earned his Doctorate in Dental Medicine with honors from Boston University before completing a residency in advanced educational training in the field of Cosmetic, Oral Surgery, Implants, and Reconstructive Dental Medicine. He is currently a Fellow of the International Academy for Dental Facial Esthetics (FIADFE), Academy of General Dentistry (FAGD), and is associated with many more professional organizations. For more information on cosmetic bonding or to schedule an appointment at his office in Fanwood, visit his website or call (908) 322-3222.
Comments Off

on 5 Problems That Cosmetic Bonding Can Fix
No Comments
No comments yet.
RSS feed for comments on this post.
Sorry, the comment form is closed at this time.