November 7, 2020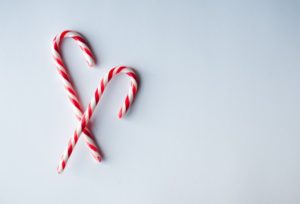 As the holidays get closer, many of us are looking forward to family traditions, appreciating loved ones, and enjoying lots of good food! However, amidst all the fun festivities, don't forget that indulging in too many unhealthy snacks can leave you with bothersome cavities or, even worse, a dental emergency! Being mindful about what you're picking to put on your plate can help you keep your smile happy and healthy throughout the season and into the new year. Here are five popular holiday foods in Fanwood you should avoid or limit to protect your teeth.
1.) Stuffing
Are you surprised to see stuffing on this list? While this popular holiday side dish isn't particularly high in sugar, it can wreak havoc on your teeth. Stuffing is mostly carbohydrates, but they are converted into sugars almost immediately after entering your mouth. These sugars are excellent fuel for cavity-causing bacteria and encourage plaque buildup.
2.) Candy Canes
It probably comes as no surprise to you that candy canes are practically pure sugar. However, these seasonal sweets aren't just a bad choice for your teeth because of their potential to cause cavities. It's actually the hard nature of candy canes that make them a danger for your smile. Chewing on hard candies like candy canes wears down your enamel, and with one wrong move, could easily leave you with a chipped or cracked tooth. Sucking on candy canes is not better, since this just coats your teeth with sticky, sugary residue that's difficult to clean away.
3.) Eggnog
Not everyone loves eggnog. But for those who do, you should know that this popular holiday beverage contains a lot of sugar. One serving of traditional eggnog has about 20 grams of sugar, which is close to the daily limit recommended by the American Heart Association. Just two servings of eggnog would put you well over the limit of what professionals consider a healthy amount of sugar for the entire day. Overindulging in this unique holiday beverage could easily leave you with a mouth full of cavities!
4.) Dried Fruit
Even though fruit is healthy and contains plenty of vitamins that are good for your oral health, dried fruit is a different story. The dehydrated versions of your favorite fruits are very high in sugar content, including both glucose and fructose. What's more, dried fruit easily sticks to the surfaces of your teeth, where it feeds the oral bacteria that cause tooth decay.
5.) Pecan Pie
When it comes to fall-flavored holiday desserts, pecan pie is right up there with pumpkin pie. However, this tasty treat is one of the worst holiday foods for your teeth because it's sugary, sticky, and hard. Pecan pie is traditionally made with corn syrup, which is extremely sticky and sugary. As you eat it, it deposits sticky sugars into places that are already tough to clean, where it clings to your tooth structure and feeds bacteria. The pecans themselves can be quite hard, which means they can easily wear down your enamel and weaken your teeth as you chew on them.
Cutting out these popular holiday foods altogether may seem impossible this time of year, so do your best to enjoy in moderation and avoid overindulging. Make some time in your schedule to visit your Fanwood dentist so they can help you keep your smile happy and healthy while you enjoy the festivities.
About the Practice
At Scotch Plains Fanwood Dental Care, we go above and beyond to help our patients prevent oral health issues before they have a chance to develop. We're proud to use state-of-the-art technology like digital X-rays, intraoral cameras, cone beam imaging, and airflow therapy to make routine checkups as comfortable and efficient as possible. If any issues do develop, we offer a comprehensive menu of services to help get your oral health back on track in no time. For more oral health holiday tips, we can be contacted via our website or at (908) 322-3222.
Comments Off

on Don't Let These 5 Popular Holiday Foods Ruin Your Teeth
No Comments
No comments yet.
RSS feed for comments on this post.
Sorry, the comment form is closed at this time.