June 7, 2020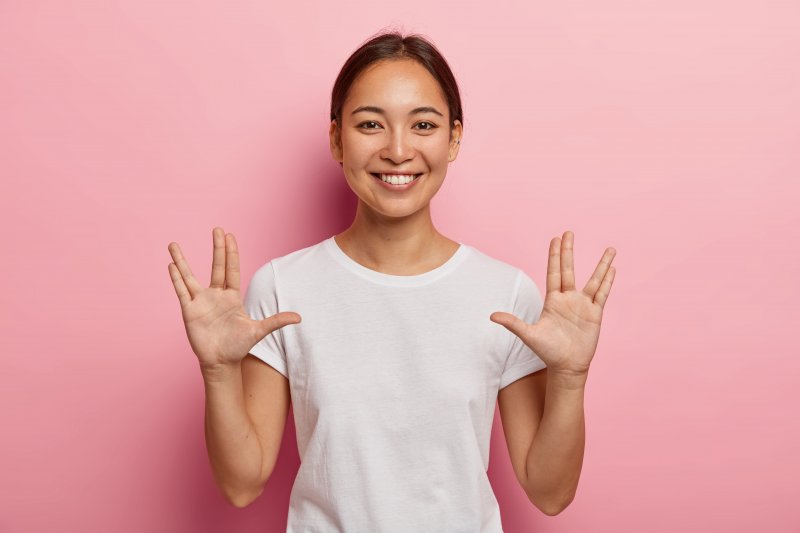 While handwashing and sanitizing are crucial in limiting the spread of viruses, the CDC is recommending that people take those prevention measures a step further by opting for minimal to no contact greetings. However, these hellos can feel awkward if you are used to offering a warm hug or friendly handshake. Fortunately, your dentist in Fanwood is here to share four creative no-contact greetings you can use during COVID-19.
The "Live Long and Prosper" Salute
When Spock first used the "Live Long and Prosper" salute in 1967, it became an instant classic. In fact, it is liberally used by the franchise and its loyal following five decades later! This creative greeting is perfect to use during the current pandemic because it allows you to show off some of your personality while also keeping a 6-foot distance.
The "Jim and Pam" High-Five
The hit television series, The Office, first debuted in 2005. While its unique comedy and talented cast gained attention, the undeniable chemistry between Jim and Pam stole the show. Although their love story had many iconic moments, their air high-fives from across the room quickly became a staple. Turns out, it is the perfect social distancing-friendly greeting during COVID-19!
Mime a Fist Bump
Did you know that each of your hands could hold up to 5 million bacteria at any given time? While the front of your fingers historically hold fewer germs and viruses than the palms of your hands, opting for a no-contact greeting in light of the current pandemic is the best option. Therefore, consider miming a fist bump when saying hello to your dental team.
Smile and Wave
Although you may think there is nothing creative about flashing your pearly whites, there are few things as unique as your smile! Plus, confidently displaying your healthy teeth and gums is the perfect greeting at your dentist's office. After all, their entire team is united by the mission of helping you achieve a smile that is as healthy as it is beautiful. Use it in tandem with a friendly wave, and you've got yourself the perfect hello.
Although contactless greetings can seem impersonal or awkward at first, they play a crucial role in making social distancing a practical reality. However, that doesn't mean you need to forgo your personality and the sincerity of your greeting! At your next visit, opt for one of these four hellos to show your enthusiasm without compromising your safety.
About the Practice
At Scotch Plains Fanwood Dental Care, each patient is treated like a person, not just a set of teeth. Dr. Osman, Dr. Malakov, Dr. Kalogiannis, Dr. Elmedani, and Dr. Jin each use their unique skill set and extensive experience to provide comprehensive dental care to people of all ages. So, whether you need a simple cleaning or complex restorative procedure, their team is ready to help. If you would like information on how they are practicing dental safety protocol in Fanwood in light of the current pandemic, visit their website or give them a call at 908-322-3222.
Comments Off

on 4 Creative Ways to Greet Your Dental Team During COVID-19
No Comments
No comments yet.
RSS feed for comments on this post.
Sorry, the comment form is closed at this time.