June 2, 2020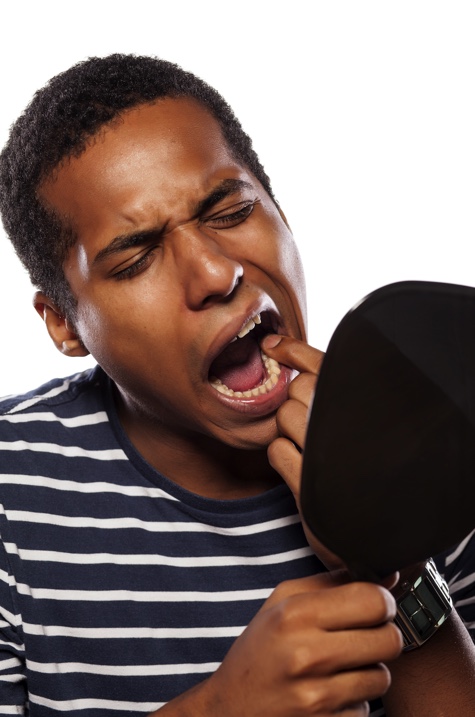 Have you taken a blow to the face causing your tooth to dislodge? It can be difficult to know exactly what to do in this scary situation. How can you preserve your tooth? Can your tooth be saved and replaced in your mouth? This type of dental urgency requires you to act quickly so you can restore your smile back to health. Continue reading to learn from your emergency dentist in Fanwood what you should do if you have a loose or partially dislodged tooth.
What Should You Do If Your Tooth Becomes Dislodged?
This situation is definitely a dental emergency that you need to have treated by a dentist immediately if you want to save the tooth. If this happens during regular business hours, drop whatever you're doing and head to your dentist right away, ideally within an hour.
Before you are able to be treated by the dentist, you can take over-the-counter anti-inflammatory medications like ibuprofen to control the pain and discomfort. Avoid medications like aspirin which can worsen the bleeding. Do not pull out the tooth if it is wiggly. Even if the tooth is moving around, your dentist may still be able to save it.
What Can My Dentist Do to Save My Partially Dislodged Tooth?
If the tooth is still connected to the nerves and blood vessels by the time you receive treatment, your dentist will be able to clean the area and put the tooth back into place. Using a splint, the tooth will be able to heal in the correct position.
If the blood vessels and nerves have become dislodged, your dentist may still be able to perform a root canal to save the tooth. This will prevent potential infection and discoloration.
If your dentist determines that your tooth is beyond saving, there are other ways he can restore your smile. Options may include a bridge or dental implant depending on your individual situation.
Remember that timing means everything when it comes to saving your tooth. The longer you wait to get treatment, the less likely your dentist will be able to restore your natural tooth.
How Can You Avoid Partially Dislodging Teeth?
The best thing you can do to prevent this type of dental emergency is wearing a mouthguard when you are involved in any sport or activity that poses potential risk to your smile. Custom-made mouthguards can be provided to you by your dentist.
A dental emergency never happens at a convenient time, and they can be traumatic for the person enduring them. Be sure to take precautions to prevent them from happening. If they do, seek help right away for the best outcome. Your dentist will do everything he can to restore your smile.
About the Author
Dr. Kirk A. Kalogiannis is a general, cosmetic, and emergency dentist currently practicing at Scotch Plains Fanwood Dental Care. He earned his Doctorate in Dental Medicine with honors at Boston University and has extensive training in the fields of Cosmetic Dentistry, Oral Surgery, Implants, and Reconstructive Dental Medicine. Dr. Kalogiannis and his team provide emergency dental care with same day appointments so patients can get help as soon as possible. For more information or to schedule an appointment, visit his website or call (908) 322-3222.
Comments Off

on What to Do If Your Tooth Becomes Loose or Partially Dislodged
No Comments
No comments yet.
RSS feed for comments on this post.
Sorry, the comment form is closed at this time.