March 22, 2020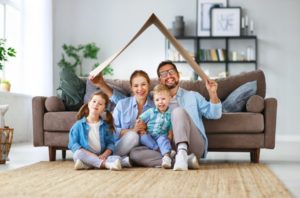 To slow the spread of the COVID-19 pandemic, New Jersey Governor Phil Murphy has issued a state-wide stay-at-home order. Although social distancing is the best way to protect yourself and your loved ones from the coronavirus pandemic, it's a completely new and somewhat overwhelming lifestyle change for many of us. While in quarantine or self-isolation, it's important that we remember to take care of our mental, physical, and oral health. As we wait for these strange times to pass, keep yourself healthy with these seven tips from your Fanwood dentist.
1.) Follow a Daily Routine
Your daily life probably looks much different than it did just a few months ago. Experts report that practicing a regular routine can help retain a sense of normalcy and reduce stress. One simple way to do this is to continue to brush your teeth every morning and night for a healthier, more relaxed smile.
2.) Improve Your Brushing Habits
Spending more time at home may give you the perfect opportunity to focus on and perfect your brushing habits. The best way to clean your smile is to brush for two minutes twice a day and floss all your teeth daily.
3.) Mind Your Munching
Stress eating and mindlessly snacking significantly boost your risk of tooth decay and other health concerns. Pay attention to your habits and try to limit your eating to mealtimes.
4.) Drink Plenty of Water
Staying hydrated is essential for your overall health and immune system. To remind yourself to drink enough water while staying indoors, write yourself notes, set timers, or make a game out of staying hydrated.
5.) Exercise at Home
Keeping active is important for both your physical and mental health. Aim to get 30 minutes of indoor physical activity, which can include cleaning, dancing, playing with pets, and online workout classes.
6.) Get Enough Sleep
A lack of quality sleep can negatively impact your mood and immune system. To sleep better, establish a regular sleep schedule, disconnect from electronics before bed, and limit your alcohol consumption.
7.) Practice Stress-Management
It's natural to feel stressed or anxious during these uncertain times. To protect your mental health, the Centers for Disease Control and Prevention suggests:
Taking care of yourself physically by eating well-balanced meals, staying hydrated, exercising, and getting enough sleep every night.
Practicing safe habits like social distancing, regular hand washing, and wearing a face covering when you must go out in public.
Occupying your mind with calming activities you enjoy, like yoga, meditation, music, art, exercising, writing, or reading.
Obtaining information from trusted sources like the WHO or CDC but protecting yourself from over-exposure to news stories and COVID-19 coverage, including those on social media.
Communicating your feelings and concerns to trusted friends, family members, personal support groups, and professionals.
It's a strange time for all of us. Practice these overall and oral health tips in Fanwood and look forward to leaving quarantine with a healthy, happy smile!
About the Practice
Your personal smile goals and physical health have always been our top priorities here at Scotch Plains Fanwood Dental Care. Typically, our talented team of dentists demonstrates this with the newest dental technology and most comfortable patient amenities for a uniquely excellent dental care experience. However, in light of the current COVID-19 pandemic, we continue to put your wellbeing first by encouraging you to stay home and stay healthy. If you have questions or concerns, please contact us via our website or at (908) 322-3222.
Comments Off

on Healthier at Home: 7 Habits to Practice During Quarantine
No Comments
No comments yet.
RSS feed for comments on this post.
Sorry, the comment form is closed at this time.