How Dental Implants Work – Fanwood, NJ
Your Journey Towards Permanently Replacing Missing Teeth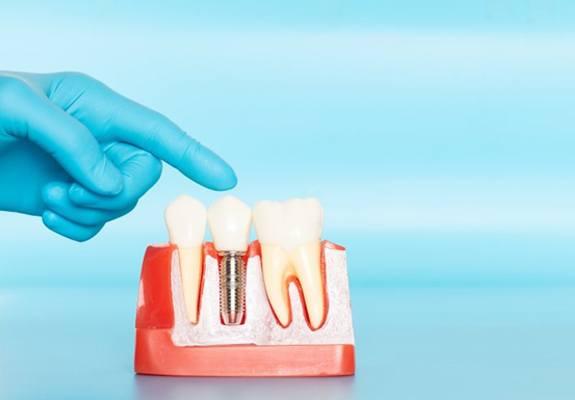 Dental implants are quickly becoming one of the most popular ways to replace missing teeth, and it's easy to see why! This modern restoration method offers functionality, comfort, and longevity that can't be matched by other more traditional options. To provide these unique benefits, dental implants require a unique, multistep procedure. We'll be more than happy to go over your personal treatment plan and any questions you may have during your first appointment. In the meantime, read on to learn how dental implants work in Fanwood and call us to schedule your consultation today!
Initial Dental Implant Consultation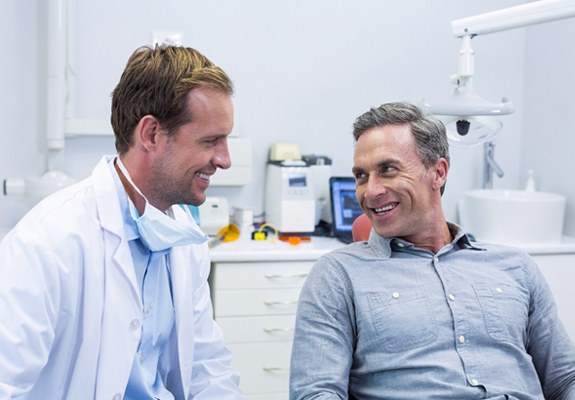 The first step on your journey towards permanently replacing missing teeth in your smile is to meet with your Fanwood implant dentist. After reviewing your medical history and going over your tooth replacement goals, we'll examine your oral health. Issues like tooth decay, gum disease, nightly teeth grinding, and low jawbone density can potentially threaten the success of your dental implants. Once your oral health is on track, we can move on to the next step of the dental implant process.
Dental Implant Surgery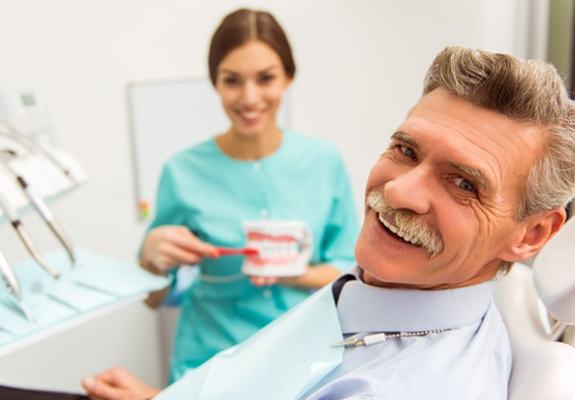 Thanks to the advanced training and experience of our dental professionals, every step of the dental implant process can be performed right here in our Fanwood practice. Not only will you feel more at-ease working with a dental team you already know and trust, but we'll be able to personally ensure your dental implant placement is as comfortable and smooth as possible.
Once you're completely comfortable with the help of anesthesia or sedation, we'll carefully insert several small titanium posts into your jawbone. These posts mimic the roots of your missing teeth and will eventually anchor your restoration firmly in place. Once they've been placed, your gums will be sutured closed and the healing process will begin.
Dental Implant Osseointegration & Abutment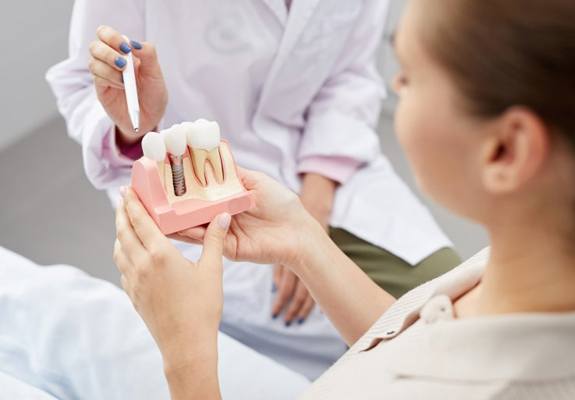 Over time, the titanium posts will fuse with your jawbone in a process called osteointegration. While it will typically take several months for your mouth to heal, the end result is a firm foundation that provides a lifelike look, feel, and function that can't be achieved with traditional dentures or dental bridges. What's more, the posts stimulate blood flow in your jawbone, which prevents deterioration.
After several months, you'll return to our office for the next step of the dental implant process. During this appointment, we'll numb your mouth and open the gum tissue just above your dental implants. Then, a small connector piece called an abutment will be attached to the top of each post. It will take just a few weeks for your gums to heal, then you'll be ready for the final step in completing your new smile.
Placement of Dental Implant Restorations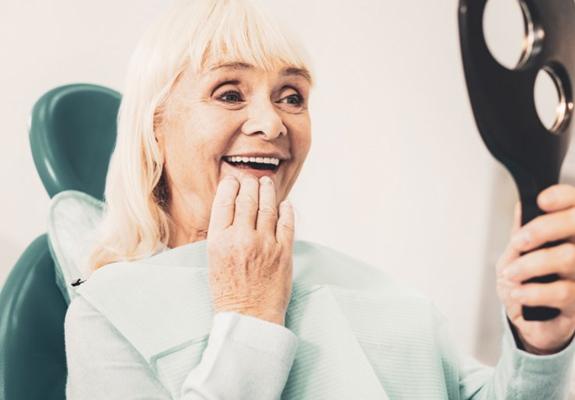 Once we've received your custom-made dental crown, bridge, or denture, you'll return to our office. Your new restoration will be attached to the abutment to become a seamless, beautiful, and permanent addition to your pearly whites! Once we've made any small adjustments and ensured your bite is comfortable, you'll be ready to start enjoying your newly rebuilt smile!
While getting dental implants may take more initial time and effort than other tooth replacement options, the results are well worth the effort. With the proper care, you can easily expect your newly rebuilt smile to last a lifetime!